You lead, plan, coordinate, and refine policies for your entire human resources department. In fact, you make the final executive decisions when it comes to new policy development and oversee their implementation.
So how do you pack all of that great stuff into your resume template?
Not to worry: We've helped folks like you land all kinds of jobs in HR, and we've got some handy resume tips to share with you. Use these three human resources director resume examples for inspiration.
---
Human Resources (HR) Director Resume
---
Modern Human Resources (HR) Director Resume
---
Professional Human Resources (HR) Director Resume
---
What Matters Most: Your Skills & Job Experience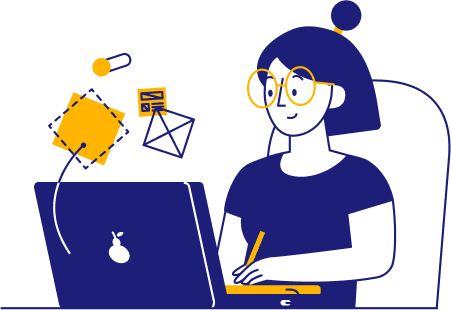 You may have proven yourself with years of experience and career advancement, but you'll still want to list your skills nicely. Recruiters want to see a well-rounded preview of your abilities so they can gauge how well you'd fit into the job role.
Since you've made it all the way to a director's position, a lot of fundamental HR skills are implied: You don't need to take up space mentioning basics like communication or teamwork; that's a given.
Your skills should be more specific than that, anyway! Go beyond the subjective and generic and delve into keener skills that show your niche, like "recruiting" and "organizational strategy."
Check these out:
9 most popular human resources (HR) director skills
Organizational Strategy
Analytical Thinking
Labor Relations
Succession Planning
HR Analytics
Compensation/Benefits
Recruiting
SumHR
Zoho People
Sample human resources (HR) director work experience bullet points
Now's the time to really let that career growth shine! Distill your experience down to the best: Put the highest points from your professional history in the reverse-chronological resume format to highlight how far you've come.
Recruiters want to see a solid trend of increasing complexity throughout your career. It's essential to show that you're well-rounded and diplomatic, so keep your soft skills in mind when outlining your resume.
Quantifiable metrics are also critical for your credibility: Can you measure how you increased onboarding efficiency? How much money did you save the company with strategic planning?
Here are some work experience bullet points to inspire you straight from our own resume samples:
Developed meaningful relationships with partner companies, reaching an improved contract renewal rate of 17%
Matched 11 employees with compatible companies, resulting in a revenue of $326,000+ dollars
Analyzed historical and organizational data to improve the efficiency of HR onboarding processes by 19%
Leveraged expertise in labor relations, succession planning, and team development to increase headcount by 76 employees and improve retention rate by 8%
Managed and planned HR budget to invest in new tools and resources that improved time-to-hire by 8 days on average
Top 5 Tips for Your Human Resources (HR) Director Resume
No objectives or summaries

A human resources director resume should clearly display your career journey. In fact, it should display your advancement clearly enough that you don't need to use extra page space to explain anything.

The easier on the eyes, the better

When you're checking your resume, adding a little pop of color to show some personality and make it stand out is totally fine. Just make sure you don't use color that clashes or makes your text hard to read—that would be a bit contradictory for a professional, organized HR director!

Keep your experience points sleek

We know: It can be really tricky to pack your experience and metrics down into a slim, easy-to-skim bullet point. But the better you do with this, the more likely the recruiter will be to read your resume! Then, whether you're talking about retention strategies or employee training, just say what you did, state its impact, and then give a measurement for that impact.

Show project ownership

By this point, you should have plenty of memories from projects that you oversaw from start to finish. Share the time you led collaborative meetings that resulted in revenue-boosting strategies or the time you planned a resource budget that reduced weekly work hours.

Answer the job description's call

Circle back to the original job description and ensure you've tailored your skill set and experience points to match it. Make sure you're reflecting the right priorities in your resume. In other words, don't spend all your time talking about using data to improve onboarding processes if the company's more interested in reducing employee turnover.
How technical should my resume skills be?
This might sound odd, but try to think of soft skills through a technical lens: Break interpersonal skills down into what you accomplished with them. Where does your communication branch off? Recruiting? Labor relations? Budget implementation?
What resume template should I use?
A human resources director resume should almost always put the experience section in the spotlight. Your most vital selling points are probably your past accomplishments and all the positive impact you've made with them. On top of this, you'll want a layout that's sleek, professional, and well-organized, so pick the resume template that gives you and your experience the most shine.
What if I just can't pare down my resume?
If you're struggling to keep your career story short enough for your one-page resume, then trim away a few choice points and use them in your HR cover letter, where you can spend a little more time diving into your career progression programs or your work with compliance laws. This way, you won't have to part with any of your accomplishments.