As a pharmacy technician, you leave a positive mark on patients and the healthcare team. Your daily tasks require a blend of precision and care, from managing medication inventory and compounding prescriptions to providing vital information to customers.
While you're a pro at keeping the pharmacy running smoothly, crafting a standout cover letter to complement your pharmacy technician resume might seem like a new challenge. Don't sweat it—stepping into the spotlight isn't always a breeze.
We're here to guide you through this process, helping you create cover letters that open doors. Just follow our simple tips and pharmacy technician cover letter examples for a smoother ride toward your dream job.
---
Pharmacy Technician Cover Letter Example
USE THIS TEMPLATE
Why this cover letter works
A huge portion of this role involves engaging patients and managing inventory. Impress upon the recruiter that you possess these abilities, using action verbs like recorded, processed, reduced, optimized, and helped to narrate relevant experiences.

Highlighting licenses unique to the role (cue California Pharmacy Technician License) is a welcome way to add weight to your pharmacy technician cover letter.
---
Pharmacy Technician No Experience Cover Letter Example
USE THIS TEMPLATE
Why this cover letter works
A pharmacy technician no experience cover letter should have a clear knowledge of the hiring hospital, its vision, and your commitment to expanding your knowledge in the field.

While most competitors' metrics will focus on typicals like error reduction and customer ratings, break the monotony with instances where you fostered positive financial impact.
---
Entry-Level Pharmacy Technician Cover Letter Example
USE THIS TEMPLATE
Why this cover letter works
This entry-level pharmacy technician cover letter draws attention with deep knowledge of the role beyond the typical confines of medical prescription. Not to mention the enthusiasm to work for the company.

Despite being a beginner, you can't lack instances where you brought significant change during internships or volunteer programs—brag about them just enough to convey your suitability.
Related cover letter examples
---
How to Write a Compelling Pharmacy Technician Cover Letter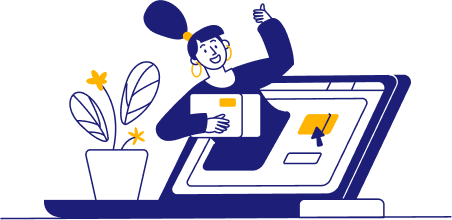 As a pharmacy technician, you already know the value of precision—now let's channel that into an exceptional cover letter. Demonstrating your competence and dedication is key, and you're a natural at it. But how can you achieve this in a concise letter? Just research the job description and ensure that every paragraph closely aligns with it.
For instance, if the role demands efficient prescription handling, highlight your expertise in managing medication inventory and dispensing. If patient interaction is crucial, zone in on your strong communication skills and empathy instead. This tailored approach reflects your genuine enthusiasm for the role and helps you stand out from the crowd.

Start things the right way with your intro
To kick off your cover letter with a bang, begin by addressing the hiring manager directly. You can explore the company's online presence, like LinkedIn or its website, to find the right name. In case you absolutely can't find one, a "Dear Hiring Manager' or "Dear [Pharmacy Name] Team" will do the trick.
Following the greeting, captivate the reader's attention with an engaging opening paragraph. Showcase your passion for patient care or your proficiency in handling prescriptions, tailoring it to the specific role.
Express why you're excited about this pharmacy technician position and highlight how your experience aligns seamlessly with the team's needs.
Make sure to steer clear of the common mistakes in this example. It focuses too much on inexperience rather than the candidate's strengths.
Uh oh…
I came across your pharmacy technician opening and thought I'd give it a shot. I don't have much experience, but I hope someone at your pharmacy can train me.
This next opening was clearly written by a professional. It's tailored to the company in question and shows proper research and interest in the role.
They're hooked!
My pursuit of a gratifying career in the pharmacy sector has led me to CVS Specialty Pharmacy, a place that resonates deeply with my proficiencies and commitment to exceptional healthcare. I am equally passionate about leveraging my skills to positively influence healthcare accessibility and believe that a pharmacy's role extends beyond just dispensing medication—it involves empathy, counseling, and a broader understanding of the healthcare continuum. As your pharmacy technician, I aim to utilize my expertise and zeal to enhance your client's healthcare experiences.

Show that you're an expert in the body paragraphs
Now, let's move to the heart of your cover letter. These paragraphs, typically two or three, expand on the strong introduction you've crafted. Here, you'll spotlight your professional journey and your proudest accomplishments as a pharmacy technician.
The exact content will depend on your background. You could talk about your adept management of medication inventory, ensuring seamless dispensing, or you could highlight your precision in compounding prescriptions and verifying dosages for patient safety.
Don't forget the numbers – always quantify your successes. Share how you handled a certain number of prescriptions daily or improved prescription fulfillment time.
Why the tailored approach? It's simple—by weaving in elements from the job description, you showcase your tailored fit for the role. Your credentials, success stories, and quantifiable metrics provide concrete evidence that you're the one for the job.
You're hired!
My expertise in managing prescription labeling for nearly 837 weekly prescriptions resulted in 99.4% accuracy at Thorek Memorial Hospital. Also, a peer-review system that I implemented reduced medication errors by 17%, upholding established guidelines on Medication Safety Practices.

Make sure they'll remember you
The closing paragraph wraps up your cover letter by emphasizing the alignment between your values, qualifications, and the company's mission. Research the company's background to find a connection you can connect to.
As an example, if you're applying to a pharmacy that emphasizes community outreach, you might mention your enthusiasm for contributing to local health initiatives.
Reiterate your strengths in a way that echoes the job description. For instance, highlight your commitment to optimizing prescription fulfillment efficiency to support the pharmacy's growth goals.
Always wrap things up with gratitude for the opportunity to be considered and conclude with a professional signoff like "Sincerely" or "Best regards."
Now, let's talk about an example that misses the mark. This candidate would've been better off saving that information for the interview.
Better not!
I can't wait to join your team. Just a heads up, I'm not available until next month due to vacation plans.
Below is an example of how to sign off in a great manner. It paints the candidate as an expert and draws a connection to the company.
That's the way to do it!
My track record of improving prescription processing, enhancing medication safety measures, and my dedication to patient-centered care make me a promising candidate for this position. I look forward to discussing how I can foster your mission. Thank you for your consideration.
What's the right tone of voice for my cover letter?
Tailor your tone to match the pharmacy's culture and the job description. If the job listing is highly formal, keep your tone the same. If, however, there's an emphasis on collaboration and a friendly atmosphere, you can ease things up a little.
Is there anything I should avoid talking about?
Your cover letter should be clean, professional, and concise, so it's best to keep it focused. Talk about your knowledge of medication and pharmaceutical software, but skip discussing company culture in previous roles or your hobbies.
How can I make up for a lack of experience in my cover letter?
Highlight your relevant education and certifications, like if you're a Certified Pharmacy Technician (CPhT). In your opening, showcase your commitment to the profession. Emphasize transferable skills from previous jobs, such as attention to detail and organization.