Whether you're just starting your healthcare career as a pharmacy technician or have years of experience as a retail pharmacy technician or hospital pharmacy technician, it can be a challenge determining what to include on your resume and how to format it to attract the attention of a hiring manager.
We analyzed countless resumes from all stages of pharmacy technician careers and learned what works to help you get more interviews in 2023. We created nine pharmacy technician resume samples to help professionals like you build eye-catching resumes.
The hardest part of resume writing is getting started. These resumes helped pharmacy technicians find jobs in retail, inpatient, hospital, and long-term care facilities. We've got you covered!
---
Pharmacy Technician Resume
Why this resume works
As a pharmacy technician, you want to showcase customer volume and your ability to provide excellent customer service.

If you work or are planning to work in a retail pharmacy, be ready to highlight your customer service skills and positive attitude.

Another key responsibility (outside of prescription fulfillment) is billing: managing payments and collaborating with insurance companies.

Show the hiring manager, through your pharmacy technician resume, that you're comfortable being both a patient advocate and a trustworthy cashier.

The best way to show off your skills and value is with metrics.

Use numbers and percentages to prove any process improvements or initiatives taken in your roles that helped the pharmacy and its patients.
Don't be shy about showcasing your skills on your resume!
---
Entry-Level Pharmacy Technician Resume
Why this resume works
As an entry-level pharmacy technician with little to no work experience, you can get the recruiter's attention through a thoughtfully-written resume objective.

We suggest using this section to briefly discuss your education, accomplishments, and any internships or externships.
Use energetic "call to action" statements and tell the hiring manager "why" you want to be a pharmacy technician for their company.

Pharmacy technician roles require extensive customer service responsibilities, especially in a retail pharmacy.

Even seemingly unrelated roles can be listed on your entry-level pharmacy technician resume if you use them to demonstrate your customer service accomplishments.
A knack for customer service is one of many resume skills that naturally transfer to a pharm tech career.
---
Pharmacy Technician No Experience Resume
Why this resume works
To leverage your lack of practical skills as a pharmacy technician, capitalize on your soft skills. Recruiters want to see your potential in a real-world scenario.

Emphasize your excellent customer service, problem-solving skills, and understanding of medication processes in your pharmacy technician no experience resume.
---
CVS Pharmacy Technician Resume
Why this resume works
It's imperative to utilize numbers as proof of your value in process improvements toward meeting goals as a pharmacy technician.

Drawing employers' attention to your technical capacity, process improvement, and exceeding goals in your CVS pharmacy technician resume will give you a head start.
---
Registered Pharmacy Technician Resume
Why this resume works
Since accurate data entry provides for error-free prescription fulfillment and patient safety, attention to detail is a key resume skill for pharm techs.
If your pharmacy technician history is minimal, don't hesitate to include other previous work experience.

Even seemingly unrelated jobs can showcase your abilities in accuracy, cross-training, organization, customer service, and documentation handling.

Always include your certifications and registrations on your registered pharmacy technician resume.

Hiring managers need to know your qualifications, and CPhTs and RPhTs earn more than their unlicensed counterparts.
---
Long-Term Care Pharmacy Technician Resume
Why this resume works
Your long-term care pharmacy technician resume should express that you wear many hats and wear them well!

Prove you're worth an interview by emphasizing your versatility and impact with metrics.
For example, use percentages and numbers to show how often you provided patient support outside of the pharmacy, how many patient care plans you managed, and the number of activities you participated in with patients.

Sadly, metrics and great content can still flop unless they're wrapped in an organized format that's easy to read, eye-catching, and professional.
---
Hospital Pharmacy Technician Resume
Why this resume works
Your hospital pharmacy technician resume objective can add value when done right.

A worthwhile objective can be tailored to the specific role you're seeking by sprinkling in relevant keywords from the job description.
It should also present your very best self in two to three power-packed sentences.
Don't forget to mention the target business by name, as this shows the employer that you've crafted your resume with their company in mind instead of cranking out mass copies into the cyber abyss!

We suggest wrapping all your great content in a beautiful resume template with a modest splash of color, but if you're unsure and need inspiration, we've got tons of free resume examples to that effect.
---
Pharmacy Technician II Resume
Why this resume works
We get it—you've only got so much space on your pharmacy technician II resume. But, do yourself a favor and ensure you include a skills section on your resume.

There are two reasons for this. First, it helps Applicant Tracking Systems (ATS) determine if you're a good fit for the job. Second, it gives hiring managers quick insight into whether you might be a contender. Read the job description extra carefully to determine which of your skills are most suited to the particular job, and emphasize them on your resume. But don't plagiarize. The person reading your resume likely wrote the job post, and let's just say that wouldn't make a good first impression.

It might not seem like an important section, but it's almost as valuable as the work experience you list.
Ensure the skills you list aren't arbitrary. For example, it wouldn't be particularly useful for the hiring manager to know that you're a talented needle felter when they're really looking for someone who can offer compassionate, patient-centered care.
---
Certified Pharmacy Technician Resume
Why this resume works
If you just wrote your work experience down on your certified pharmacy technician resume and realized you have only filled half the page, don't fret.

Try including some relevant projects. These could be many things, really. Are you a chair member of a club? Do you run a YouTube channel? Maybe one of your school projects was relevant?

No project experience? That's okay, too! You can even include hobbies and interests on your resume, but just be aware that the hiring manager is likely to ask you about these in an interview. So, if you're an avid rock collector, be forewarned. It might take more than a second to figure out how rock collecting makes you a better pharmacy tech, so ask yourself these questions now rather than waiting for an interviewer to catch you unprepared.
Related resume guides
---
Writing Your Pharmacy Technician Resume
A pharmacy technician handles filling prescriptions and checking the inventory. Techs give medicine to patients, whether over-the-counter or with a prescription. They also accumulate prescriptions and deliver information to patients and other healthcare professionals.
Most pharmacy techs work in the public sector and hospital pharmacies. They can also work in the sales department in the pharmaceutical industry. As a technician, you can also work in prisons, schools, and the military sectors.
When looking for a job, highlight your skills and experience with a well-formatted resume to help employers select you as the best fit. We'll walk through four tips for your pharmacy tech resume, covering your skills, resume format, job experience impact, and resume customization.

Highlight your pharmacy technician skills
When a company advertises a job vacancy, many applications prevent that company from carefully looking through each one. So, companies use applicant tracking system software that screens through resumes to weed out candidates.
Unfortunately, if you're a highly-qualified candidate but fail to include the right keywords in your resume, you'll miss out on the job simply because the robots dumped you in the circular file. You must create a resume so the ATS finds you an ideal candidate for the job. Pass the ATS; then your resume will actually make it to human eyes.
Employers look at resumes and applications before scheduling interviews. Your pharmacy technician resume should highlight your abilities before you meet an employer for your interview. If those capabilities aren't readily seen throughout your skills section and job experience bullet points, chances of interviewing are slim to none.
The resume skills section is crucial. The ATS is set to screen the skills required for the job. Knowing what you should include in your skills section is a matter of reading through the job description ad to determine what an employer is particularly seeking.
This pharmacy tech job candidate took the time to read through the skills listed in the job description:
You'll see in the example above that there are both hard and soft skills. As a pharmacy tech, include more hard than soft skills. Hard skills are fundamental to your tech work and are the qualifications needed for your job. On the other hand, soft skills are more general abilities beneficial to do your job well, such as customer service or verbal communication.
While this isn't an exhaustive list, pharmacies are looking for these sorts of hard skills:
Insurance coverage
Compounding
Narcotic inventories
Third-party billing
Coordinating prior authorizations
Patient confidentiality & HIPAA
Extensive knowledge of generic and brand-name drugs
Prescription filling & labeling
Soft skills can be important, especially as pharmacy techs must collaborate with medical teams and the public. Soft skills could include:
Attention to detail
Interpersonal communication
Compassionate & empathetic
Time management
Flexible
Format your pharmacy technician resume properly
When writing your resume, ensure your resume has the proper format. A suitable layout highlights the key areas of your resume and attracts the hiring manager to read through your resume. A good resume format presents the essentials upfront to entice the hiring manager.
Use the reverse-chronological format, which helps both the ATS and employers read your resume. Listing your experience in reverse-chronological order keeps the most current, relevant information in the top third of your resume, where the employer's eyes will be drawn first.
Beyond this, we think you'll find the following formatting tips helpful when it comes to beating the ATS and attracting the attention of an employer:
Margins: Aim for half to one-inch margins all around.
Length: Keep your pharmacy tech resume on an exact page. Less than a page looks like you don't care, but going over a page looks messy and incomplete.
Bullet points: Use bullet points in places like your work experience to break the text into easy-to-read chunks.
Icons/images: Avoid them like the plague. The ATS gets quite befuddled when you use something besides the basic, round bullet point.
Customization: We'll talk more about this later, but the point is that your resume shouldn't be generic or able to be passed off to any employer. Customize your skills, work experience, and career summary or objective (if you include one).

Writing a pharmacy tech resume objective or summary
Before we go further, let's unpack that resume objective and resume summary issue. Both are short paragraphs of two to three sentences each; while they're similar, some differences are worth noting.
An objective should be specific about the position and the type of job you want. Its purpose is to identify the career you seek and how you can add value to the company. Consider an objective if transitioning to pharmacy tech work from another field. You might also use an objective if you're an entry-level worker.
A summary highlights your qualifications for the job based on your combined (10+ years for a summary) experience. It gives the hiring managers a quick synopsis of your history and underscores your strengths and skills. Like the objective, a summary should be tailored to your desired role.
While specific, customized objectives and summaries are effective, this section won't do you a bit of good if you slap something together willy-nilly. If you lack the time or energy to do it right, skip it.
In the following objective and summary samples, note that the job seeker demonstrates:
Clear and valuable personal qualities
Quantitative information
Top skills and capabilities
Interest in a specific company and role
Objective Example
Critical and quick-thinking registered pharmacy technician with 4 years of experience in filling prescriptions, processing insurance claims, and providing unparalleled customer service in a fast-paced retail pharmacy. Seeking a position at Shield's Health where I can grow in the healthcare industry through pharmacology best practices, inventory management improvements, and increasing customer retention rates.
Summary Example
Empathetic and quality-minded certified pharmacy technician specializing in long-term care and senior communities for the past 13 years. Offering expertise in dedicated patient support, customer service excellence, and extensive pharmacology knowledge to provide efficient processes and inventory management while never compromising patient confidentiality or safety. Motivated to lead a team of pharmacy technicians and apprentices at CVS Health.
Give data and stats to show your impact as a pharmacy tech
When checking your resume, it's crucial to set yourself apart from the competition. As a pharmacy technician, you're responsible for more than just filling prescriptions. Do your best to show action and achievement when discussing your experience. Remember, it should be relevant and tailored to the specific responsibilities listed in the job description ad.
One of the best ways you can demonstrate your impact at previous jobs is by sharing data and stats. Metrics put weight behind your words. While words are easy enough to dismiss, numbers provide credibility and make employers pay attention. Knowing what you should quantify isn't always easy, but think about the following:
Speed and accuracy: Your work as a pharmacy tech requires you to be quick; however, it can be detrimental to you, the company, and your customers if you sacrifice quality. Can you demonstrate your ability to work quickly, effectively, and efficiently through numbers?
Customer retention: As we said earlier, your job is more than filling prescriptions. Customer service is a large part of what you do, and if customers are dwindling, the company is relying on you to rebuild trust and retain those customers. Perhaps you can showcase your ability to win customers and keep them long-term.
Output: Depending on the size of the pharmacies you've worked for in the past, how much you fulfill in one day will differ. Discussing this with an estimated number of customers assisted per day or orders fulfilled may be relevant to the job you're applying for.
Can you find the above three quantifiers in the job description bullet points below?
Tailor your resume for each pharmacy tech job
We've hinted at this and can't stress it enough. Every pharmacy has different roles and responsibilities, and the best way to get shortlisted for an interview is to tailor your resume for every job application. Customizing your resume to fit the job description helps prove you're the right candidate.
Tailoring your resume doesn't mean having to recreate it every time. Instead, it involves replacing and adding details according to the job's roles. Career experts recommend adjusting a few sections to suit the job description.
If you include a summary or objective statement, specifically discuss the most important skills and the company itself. Your skills section should also reflect the skills prioritized in the job description. Lastly, if the job ad states that the pharmacy needs someone to manage the inventory or lead a tech team, consider how you might demonstrate similar experience in your work history section.
Let's explore how to adjust several pharmacy tech resumes to the role you want:
Pharmacy technician resume
You likely have at least two or three years of experience under your belt, and if this is the case, you may decide to forgo the career objective.

If you do include one, remember the tips we discussed earlier.

Hiring managers are looking for a dependable technician with the right skills and qualities and someone who has already trained and received certification.

Pay attention to state laws and requirements. List your certification on your resume because this will be a deal breaker for many employers if you forget to include it.
Hospital pharmacy technician resume
At the risk of stating the obvious, your hospital pharmacy tech resume should highlight your experience working in hospitals.

Use your job experience bullet points to discuss medication distribution to the appropriate floors or units, surveillance for drug misuse, and assisting patients with inquiries and problems.
Entry-level pharmacy technician resume
If you're an entry-level pharmacy technician, you have no work experience in the field. You must write a resume that catches the attention of hiring managers.

In your experience section, include past jobs, such as retail, restaurant service, administrative work, childcare, etc.

If you have no work experience, you can emphasize any education beyond high school and certificates you've earned that qualify you to be a pharmacy tech.
Long-term care pharmacy technician resume
A long-term care pharmacy technician provides pharmaceutical services to assisted living homes.

Your resume should highlight your knowledge of planning, implementing, and evaluating plans and your ability to communicate and collaborate with the nursing staff.

You'll also want to demonstrate that you're a pro when treating elderly and ill patients with compassion, empathy, and dignity.
Registered pharmacy technician resume
A registered pharmacy technician is certified by state law. They understand medical terminologies, names, and brands of medicines.

Your resume must state that you're a registered pharmacy technician. For a role specifically titled this, include "Registered Pharmacy Technician" in the job title.

Include a license/certification section in the sidebar or bottom of your resume where you can list your state certification.

The ATS software weeds out unregistered candidates from the many applications.
Key Points for Your Pharmacy Technician Resume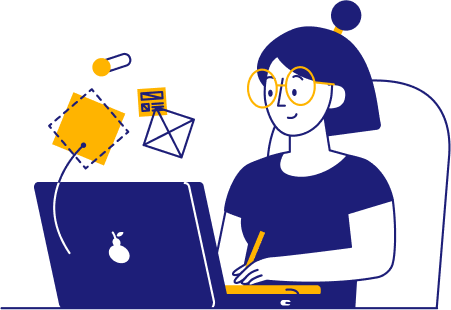 Taking the initiative to work on your resume is the first step to getting the job. Kudos to you for wanting to perfect your pharmacy technician resume. As a quick recap, here's what we covered together:
Skills and the ATS
Format and the ATS
Quantifying your impact
Customizing your resume
All that's left is for you to start your resume, and when you're done, run it through our free resume checker, where you'll get AI-powered pointers to help you put your best foot forward.
Cheers! You're well on your way to securing your next pharmacy technician job!