Administering the right medication in the correct doses is a big part of successfully treating a hospital's patients. Your skills in inventory records, filling prescriptions, and analyzing patient histories make you an asset in this process.
Are you treating your resume with the same level of care that you do with patient needs?
Hospitals will give a detailed look through every applicant's qualifications, so your resume needs to be prepared effectively. You can use our hospital pharmacy technician resume examples to optimize your resume for success.
---
Hospital Pharmacy Technician Resume
---
Modern Hospital Pharmacy Technician Resume
---
Professional Hospital Pharmacy Technician Resume
---
What Matters Most: Your Hospital Pharmacy Technician Skills & Work Experience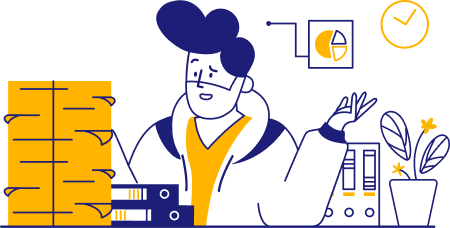 Hospitals are results-driven, so your skills will matter a lot in the hiring process.
A great way to stand out is to look through the job description to see what skills the hospital emphasizes. Does the job description mention the use of an electronic prescription system? Then listing similar skills in prescription systems and record filing would be ideal.
Here are some popular pharmacy tech skills that hospitals look for on resumes.
9 popular hospital pharmacy technician skills
Patient Counseling
Data Entry
Medication Dispensing
Electronic Prescriptions
HIPAA Compliance
Medication Inventory
Dosage Requirements
Patient Records
FDA Regulations
Sample hospital pharmacy technician work experience bullet points
Hospitals will be impressed by your top skills, like dispensing and dosage requirements. However, they'll still want to see how you've performed in past work experience.
Numerical examples of past achievements will come in handy here. Think about the number of patients you managed prescriptions for, the results you helped achieve in treating patient conditions, and efficiency metrics.
Remember to keep these descriptions brief. It'll help medical hiring managers easily identify your key skills while reviewing several resumes.
Here are a few samples:
Helped implement a new electronic prescription system that reduced waiting times by 78%.
Prepared 456 weekly reports on patient records and progress with 99% accuracy to help the chief medical officer quickly identify essential information.
Made regular quality control checks on 320 medications to ensure proper dosage and route of administration, reducing compliance errors by 89%.
Wore proper safety equipment while preparing 24 weekly sterile solutions to reduce the chances of contamination by 95%.
Top 5 Tips for Your Hospital Pharmacy Technician Resume
Listing measurable impacts is essential

Each of your examples should include numbers to measure your impact. For instance, being able to say that you identified medication interactions with 99% accuracy helps reassure hiring managers you have the right skills for the job.

Choose an organized template

Organizing your resume with clear headers, bullet points, and an easily readable font will make a medical hiring manager's decision much easier. It helps them key in on the top skills they're looking for, such as medication dispensing and patient counseling.

Avoid going over one page

Reduce the fluff and limit your resume to one page. Single-sentence descriptions and focusing on the hospital's primary needs will help. For instance, if the position requires inventory management, one sentence on how you performed inventory audits with 98% accuracy in another position would be sufficient.

Reverse chronological formatting works best

You should list your most recent experiences first when applying to hospital pharmacy tech positions. It helps bring your most up-to-date skills to the forefront in an industry with ever-changing medication regulations and procedures.

Let your cover letter and resume work together

You can relate back to many of the top skills you list on your resume in your cover letter, so planning both accordingly is a good idea. For example, if you list FDA regulations as a skill, your cover letter can explain in more detail how you ensure compliance with all health regulations when dispensing medications.
What if I haven't worked at a hospital before?
Any skills gained working in retail pharmacies, long-term care, or positions in other industries can still be used to showcase relevant skills. For instance, if you tracked customer data with 98% accuracy as a retail pharmacy tech, that would be great to include since it directly translates to the needs of hospitals.
Should hospital pharmacy techs include a summary?
Those with ten or more years of experience as a pharmacy tech would benefit from using a resume summary. For example, you could explain in a few sentences how you have managed over 1,600 patient records and medication needs over your 11-year career.
What if I'm having trouble limiting my resume to one page?
Try eliminating work experience that may no longer be applicable. For instance, you could potentially cut out entry-level pharmacy tech positions you worked at years ago. Also, focus on the job's specific needs. If the position requires patient counseling, focusing on customer service abilities would be a great idea.