You understand the importance of providing customers with accurate prescriptions and friendly service. That detail-oriented and customer-first mindset will make you an excellent pharmacy tech.
Are the top skills on your resume ready to help you start your career?
Pharmacies have many regulations and complex processes, so choosing the right skills to stand out can feel overwhelming when you're just getting started. Our entry level pharmacy technician resume examples have helped plenty of professionals begin careers in this field, so they'll be an excellent place for you to begin.
---
Entry Level Pharmacy Technician Resume
---
Elegant Entry Level Pharmacy Technician Resume
---
Clean Entry Level Pharmacy Technician Resume
---
What Matters Most: Your Entry Level Pharmacy Technician Skills & Work Experience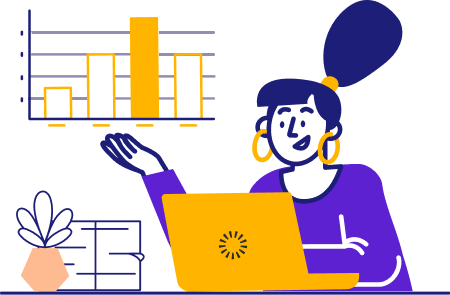 Many entry level candidates wonder where to start with their top skills when they haven't worked in a pharmacy before.
Fortunately, several skills can be applied to the position. Think about other responsibilities you've held that required abilities in customer service or keeping track of detailed data.
Also, looking at the job description will help you mix in some relevant core competencies. Does the pharmacy need help with stocking? Then previous experience handling inventory and stocking shelves in a retail environment could be applicable.
Here are some of the most in-demand entry level pharmacy tech skills in 2023.
9 top entry level pharmacy technician skills
Customer Service
Inventory Audits
Medication Orders
Data Entry
Medication Safety
Insurance Processing
Product Labeling
Pharmaceutical Terms
Pharmacy Ethics
Sample entry level pharmacy technician work experience bullet points
Work experience bullet points can also be a challenge for candidates who don't have much experience.
Try to find past achievements that apply to the needs of a pharmacy. Think in terms of customer satisfaction scores, efficiency, or accuracy metrics.
If you don't have much previous work experience, you can also pull examples from your education or hobbies/interests. For instance, if you were on the honor roll or placed highly in a math club competition, those could show your ability to make detailed decisions at a high level.
Here are a few samples:
Input data for over 100 customer accounts per day with 99% accuracy.
Provided friendly greetings and directions to over 40 customers daily to improve satisfaction scores by 62%.
Followed safety protocols by wearing gloves and sanitizing work areas to maintain grade-A health inspection scores.
Used POS checkout systems to provide efficient service while maintaining an accurate cash drawer with no shortages or overages for 2 years.
Fulfilled orders by checking data and using proper packaging techniques to boost accuracy and efficiency by 47%.
Top 5 Tips for Your Entry Level Pharmacy Technician Resume
Include a measurable impact

Pharmacy hiring managers will want to know you can perform tasks at a high level. Examples that include numbers will be the best way to show measurable skills. For example, saying you boosted efficiency by 50% or recorded orders with 98% accuracy would work well.

Keep descriptions short

Hiring managers make quick impressions on resumes, usually in about six seconds. Concise descriptions will work best to catch their attention. For instance, one sentence on how you conducted inventory with 99% accuracy would effectively show your abilities.

Use an organized template

Medical records must always be organized for easy analysis, and your resume should have the same feel. Use clear headers, bullet points for work experience examples and skills, and easy-to-read 12-14 point font.

Consider using a resume objective

A resume objective works well for entry level candidates who want to showcase a well-rounded skill set. For example, a few sentences about how you're eager to get started in a pharmacy position and have four years of data entry experience would work well.

Use reverse chronological formatting

You've likely grown your customer service and order accuracy abilities over time, so listing your most recent experiences first will work well. It'll help pharmacy hiring managers make an easier decision on if you have the right qualifications.
How long should my entry level pharmacy tech resume be?
The best length for an entry level pharmacy position is a one-page resume. Focus what you list on the position's needs. For instance, if you'll be helping customers checkout prescriptions, your experience in POS systems and cash handling would be good to focus on.    
Should entry level pharmacy techs list hobbies/interests?
Including hobbies & interests is a good idea for candidates who don't have much experience to represent a complete skill-set. For instance, if you volunteered at a nursing home, that would be great to include to show you know how to provide friendly service to patients.  
What if I don't have any work experience?
Education, volunteer work, or hobbies can all show relevant experience. For instance, being part of your school's chemistry club could show you would be a good fit for working in pharmacology.