48 Free Resume Templates Made for 2023 [Word, Doc, PDF]
Customize your free resume template in our resume builder, Google Docs, or Word.
Create a Custom Resume Template for Free
---
Management Resume Templates
A management resume is a great choice if you are more experienced in your career. Whether you have plenty of experience in people management or you're trying to get your first managerial role, these professional resume templates will help you stand out.
---
Senior-Level Resume Templates
When you start getting more experience under your belt, you need to have a resume that allows for you to showcase your career highlights. These senior level resume templates are designed to help you do exactly that.
---
Mid-Career Resume Templates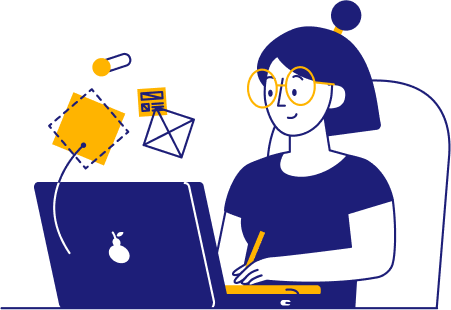 A mid-career resume should demonstrate an increase in the level of responsibility you've taken on throughout your career. These resume templates will help you draw focus to these responsibilities.
---
Entry-Level Resume Templates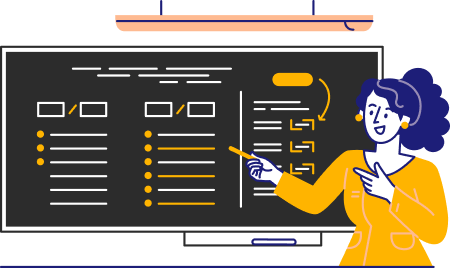 As a new grad you need to convince the hiring manager you're capable of performing the role you're applying to without having past experience to draw on. These new grad resume templates will help you accomplish that.
---
Resume Templates by Role
Different career types have different resume requirements. A nurse applying to a large, old-school hospital is going to need a different resume template than a programmer applying to a tech company. These resume templates are meant to make that selection process easier for you.
---
What is a resume?
A job resume is a short, sweet, and to-the-point document that spotlights your professional experience. It's basically a summary.

Whether you've been in the workforce for 15+ years, have no job experience, or are somewhere in between, resumes have been sparking fear and dread in job seekers since approximately 1482 when Leonardo De Vinci drafted what became known as the first resume.

Resumes are what just about any place of employment requests when you apply for a job. Companies—big and small—wanna know:

◉ What skills do you bring to the job?
◉ Do you have relevant work experience for the role?
◉ Do you want to work for them?

A good resume answers those questions—and isn't so unlike De Vinci's resume that honed in on how he could meet the specific needs and challenges of the Duke of Milan.
Are BeamJobs resume templates free?
Happy dance! Yes, our BeamJobs templates are absolutely free.

You can download our eight resume templates at no cost in Word and Google Docs formats. Edit BeamJobs-created resume templates for free in our builder. Only pay for premium features if you like what you see (hey, we gotta make a living, too!).

We also update our site from time to time with fresh Google Docs resume templates and Word resume templates, which will always remain free for you.
What is the best template to use for a resume?
The best resume template is the one that complements your personality and allows the space you need to highlight your finest work, top achievements, and job skills.

Every resume template you see on this page has been thoroughly vetted by hiring experts to ensure they include everything you need to help you land your next job. Whether you're applying to a funky tech startup or looking to join the ranks of a reputable law firm, you'll find a professional resume template that speaks to you.

Hunting for a new job is incredibly stressful as there's a lot of uncertainty in the process. And while these resume templates won't alleviate all stress, they'll ensure your resume has everything you need to sail through an applicant tracking system (ATS) and impress hiring managers.

What is an applicant tracking system (ATS)?
Try saying "applicant tracking system" 10 times fast, and you'll know why it got shortened to ATS.

At its core, an applicant tracking system puts the gas on hiring. Typically, when folks think about ATS software, they think about it weeding out resumes that don't include the right skills or qualifications.

That's certainly true enough, but the ATS also helps HR and recruiters organize and sort job candidates, keeps track of communication with job seekers, sets up interviews, and does a host of other not-so-fascinating things.

Basically, when you choose an ATS-friendly resume template from BeamJobs, you can rest easy knowing that the document itself will make it through the software
What to put on a resume?
When it comes to your resume, it will house these staple sections:

◉ Contact info (Triple-check the spelling of your name; see the question about "how to make a resume" for a cringe-worthy BeamJobs blunder.)
◉ Work experience
◉ Skills
◉ Education

Depending on your occupation and years of experience, you could add these optional resume sections:

◉ Resume summary or resume objective
◉ Hobbies and interests
◉ Projects (an umbrella term for things like volunteer experience, academic or personal projects, etc.)

The more relevant job experience you have, the longer the "work experience" section of your resume should be since that's what employers care about most. On the other hand, when you've recently graduated and don't have much (or any) experience, things like education and projects can take up more real estate on your resume.

Whatever your professional background, our resume maker lets you re-arrange, remove, and add sections as needed to your resume template.
How to make a resume?
Not to blast our own horns, but we've reviewed tens of thousands of resumes in the last few years. Would you believe we've actually seen resumes without a name?! Besides discovering disheartening news like that, we've figured out how to make a good resume.

There are plenty of resume tips we could give you, but here are three that, when followed, will most increase your chances of snagging an interview:

Use numbers to showcase your impact in past roles. Your work experience should focus on your measurable accomplishments, not on job responsibilities.

Tailor your resume for each job you apply to, which means reading each job description carefully. As you read, see if any prior work projects come to mind. Include those projects on your resume.

Avoid grammar and spelling errors. We know, you've heard it before. But you'd be aghast (fun word) at the number of folks rejected for a job because of this. (Cough cough We won't say his real name, but one of our team members whose title rhymes with re-bounder once sent out 20 resumes with his name spelled 'Stepen.')
How long should a resume be?
One page—plain and simple.

While you might get away with a two-page resume if you've got 10-plus years of experience under your hat, keep in mind that recruiters and hiring managers aren't giving your resume the time of day it deserves anyway.

The most painful part of building a resume is editing yourself. How can your entire career fit into four or five bullet points for each job you've had? Here's some good news: if you're a senior engineer, it's totally cool to drop from your resume the server job you had in college.

Even if you whittled the jobs you'd include down to three or four, try starting with a basic resume outline. Fill it to your heart's content; then, review every job experience bullet point individually and ask, "Does this point show my expertise and say something new?" If the answer's no, exclude it. Before you know it, you'll have a polished one-page resume.