If you're ready to give yourself the best chance of landing the job you're after, you need an attractive, organized resume template. Our 24 resume templates for Word are hot out of the oven for 2023. All you have to do is download them for free and start editing them in Microsoft Word.
Trouble customizing your Word resume template? Working with ready-made templates can be challenging, so if you're in a time crunch or over the frustration, make a resume with us for a quick and easy time!
---
---
How to Make a Resume in Word?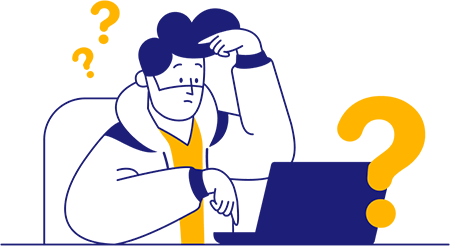 The best thing about building a resume in Word is that Microsoft Word comes with many resume templates you can find within the program. If none of these preloaded formats do the trick, you can search for alternate templates on the internet (probably how you found these here).
Between the templates included in Word, the options available online, our free resume templates for Google Docs, or the templates you can use in our easy resume builder, you should have no trouble finding a design that works for you.

Find free Word resume templates
Accessing resume templates on Microsoft Word is a quick, easy way to structure your document. All you have to do is take the following steps:
Click "File," then "New."
Type "Resume" into the search box at the top of the window.
Browse the templates and double-click the one you want.
Delete the sample text and add your personal information.
Upload your outside templates into Word
While Microsoft Word offers some excellent resume templates within the program, you can find even more options on the internet, including our professional resume examples.
Here's how to find online templates and upload them into Word:
Search Google for "resume templates," or take advantage of our free resume templates.
Download the resume that fits your needs.
Open a new Word document.
Click on "Insert" at the top of the page.
Select "Object" from the drop-down menu.
Find the file for the resume template in the box that appears. It's most likely under "Downloads."
Click on the file for the resume template.
Click "Insert" at the bottom-right corner of the box.
*Note: This process will upload your template, but it may be distorted, requiring you to spend some time manipulating boxes, lines, and font, which is why we recommend uploading your resumes with our free resume tool.
---
Make the Most with Word Resume Templates
When it comes to creating a fantastic resume on Word, downloading the right template is only half the battle. From there, you need to do what it takes to fill the template with the right information.
There are two keys to making the most of your Word resume template: taking advantage of Word's available features and practicing patience as you tweak and perfect the document.

Use Word's available features
There's a reason Word is so popular. It comes fully loaded with useful features, many of which will be a major help as you work on your next resume. Here are six features you should consider taking advantage of if you want your document to look its best:
Word's editor tool will check your resume for spelling and grammar. Don't let recruiters doubt your professionalism.
The Track Changes feature puts a red line through deleted text rather than eliminating it. Play around with the wording on your resume to weigh your options until you get it just right.
Word's Resume Assistant feature is specially designed for creating a new resume. Use this feature to see how others in your field have described their work experience, giving you the inspiration to overcome pesky writer's block.
Word's line spacing feature lets you tighten up text, so there's less blank space between lines. Say more on a single page.
The margins adjustor on Word lets you cover more of the page with text. When you're struggling to squeeze in important information, this extra space can prove vital.
Word lets you convert your final resume to a PDF. This makes it easy to save your resume as a file you can send digitally.

Set aside ample time to build your Word resume
A resume on Word isn't something you can polish off in five minutes even if you've uploaded a template. You need the document to come out looking fantastic, and that requires meticulous attention to detail.
While you work on your Word resume, consider the following:
How to customize your filler text
How to set the font size and color
Which line spacing to use
How to make an inflexible layout work for the information you need to include
How to format your resume for ATS scanners
If all this sounds like too much of a hassle, just use our simple resume builder. By typing in your details and letting our tool take care of the rest, you'll take the guesswork and stress out of the resume creation process.
---
Pick the Resume Template Best for You
There are countless resume templates in Word, and it's up to you to find the option that best suits your industry and personality. No matter which template you choose, the most important thing is to represent yourself well. When it comes to writing resumes, content wins over style every time.
While a resume outline and template will give your document the basic structure it needs, save yourself time and frustration by opting for a complete resume builder experience instead.
Whether you want to upload and check a resume with our AI-powered tips or start from scratch, our tools are convenient and effective. If you've got your information handy, then a stylish, professional resume is just a few clicks away.