When looking for your dream job, chances are others are, too. That's why you want to make sure your resume gets noticed.
Starting from scratch is time-consuming and can result in improper formatting that won't pass the initial ATS, which means your document may never reach a human.
Avoid frustration and know your resume will pass the ATS and grab the eye of a recruiter by using our resume builder. By filling in your information, you'll have a great resume to showcase your talents in a way that's appealing to recruiters.
You'll also save yourself time, potentially up to three hours, over using resume templates for Word or Google Docs. Because relevancy is key to employers when skimming these documents, you'll need a separate resume for each job you apply for. Our resume maker lets you create multiple resumes quickly.
While a resume should be a marketing tool to land an interview, it's hard to know where to start. We've boiled it down to 11 steps to make it easier and faster to create the perfect resume for the role you want.
---
Step 1: Choose Your Resume Format
Resume format refers to the way you display pertinent information in your document. You'll want to include contact information, a job title, work history, skills, education and any other information that will show the potential employer not only how your previous employment qualifies you for the job, but how you will be an asset to their company.
The way you set up this information can make it easier or more difficult for the recruiter. There are multiple ways you can format your resume, but there are three styles that are most common among job seekers.
Reverse-chronological format is the preferred style for recruiters as it highlights your most recent relevant employment and accomplishments that relate to the new position. It's also the best format to pass through ATS.
Functional format is good if you have little work experience or employment gaps. It's great for emphasizing skills for an entry-level position, but it can highlight a lack of actual work experience.
Hybrid format is a way to show how your transferable skills relate to the new position, which can be beneficial if you've switched fields a time or two over the years.
You may be tempted to choose a resume format based on your experience and the type of job you're applying for. Just remember that recruiters will only spend about seven seconds skimming your resume before deciding if you deserve additional consideration or if you'll be passed over without reading further to see if you're a good fit for the position.
While each format has its pros and cons, nearly anyone can benefit from choosing the reverse-chronological format because it's well known, and recruiters know exactly where to look for specific information, making their job much easier. When potential employers can see that you're possibly a good fit in a quick skim, they're more likely to read further.
Understandably, there are times when you might feel that it's in your best interest to use one of the other popular resume formats. The other two styles may not pass through ATS, they can be confusing for recruiters who are searching for something in particular, and they definitely raise red flags regarding your work history. If your document passes through ATS and the recruiter can't find what they're looking for quickly, you can expect that your resume won't get a second glance as it makes its way to the circular file. That's why it's always a good choice to put yourself in the shoes of the recruiter when formatting your resume.
You don't want all of your hard work creating the perfect resume to go to waste. Even if you have little or no actual job experience, gaps in your career or various fields of work, the reverse-chronological resume format can be made to work to your advantage. Using a resume builder makes it easier to utilize applicable skills from other areas, such as volunteering, internships, military experience, and even hobbies you pursue on a regular basis.
---
Step 2: Choose a Simple Resume Template
While format is how you present your information, a resume template is a pre-made guide you can use to input your information in the format you choose. It can be tempting to select a template that uses pictures, diagrams, or complex patterns to portray your unique style, but these features just get in the way and won't make it past the ATS. It's best to choose a simple resume template as the words you choose will be what sets you apart from other applicants.
Simple doesn't mean that your resume will look bland and devoid of character. On the contrary, a resume that's formatted in a simple layout will pass through ATS with ease and will draw the recruiter's attention to specific areas of focus for enhanced readability.
Our simple free resume templates make it easy for you to add or remove information and manipulate sections for personalization without affecting the overall layout of your resume. If you choose to work with a resume template through a word-processing program, like the creative Google Docs templates we just designed, making changes can throw everything off kilter, often causing you to have to start from scratch to correct the problem.
---
Step 3: Decide Your Resume Length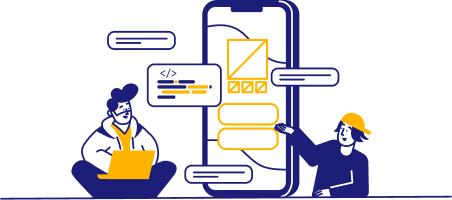 While it's tempting to include as much of your work-related experience and skills in your resume, keep this information to one page [1]. Knowing this from the start helps you consider only relevant information and decide on ways to keep the information short and sweet. Recruiters have a limited amount of time they can spend reading resumes from quite possibly hundreds of candidates, so a one-page resume is generally the best choice.
A one-page resume
However, if you've worked in the same field for more than 10 years, you might find you need to use two pages to show a progression in duties and responsibilities in your field. Additionally, if you're a high-level executive, scientist or professor, you may need additional room to provide enough information for a potential employer to gain a full understanding of how you're the best candidate for the position. If you must use two pages, be sure that the second page is full for consistency.
You might notice that some employers ask specifically for a resume, a CV or they use resume and CV interchangeably. Whereas a resume is meant to be short and to the point, a curriculum vitae, or CV, is designed to provide more in-depth information. There are a few differences between a resume and a CV:
---
Step 4: Include Your Contact Information in a Header
The contact information section is the easiest part to complete, so its importance is often overlooked.
---
Step 5: Describe Your Work Experience

This is the meat of your resume and the part that's the most important to potential employers. If you're wondering what type of information to include in your work history section, a good way to get some ideas is to check out some resume examples for your field of expertise and years of experience.
When crafting your document, be sure to include specific information from the job ad but only if you actually have that experience. Because the ATS will automatically search for appropriate keywords and phrases, you can readily find what employers are searching for in other resumes and the ad for the job you're applying for. Also, look at other ads for similar positions to find industry-specific keyword information to include.
What details should I include about my job?
While recruiters may not take time to read every aspect of your previous work history, there's some information that's expected to be included in your resume. As with every other section of your document, make sure the spelling is correct and that there are no errors as this can ruin your chances of getting hired.
What do I write in my job description bullet points?
This is the area in your resume where you can get creative to help you stand apart from other applicants. If you simply list your job duties, your resume will look just like those of everyone else. Additionally, if you're applying for a position with a similar title, the recruiter already knows the job duties for that position. You want to show the potential employer why you should be chosen for the position. You'll need to provide specific examples that show a measurable impact.
5 ways to quantify your impact
Numbers represent facts that can't be denied. When you put numbers on what you've accomplished, this stands out in the eyes of recruiters and builds your credibility.
What if I don't have work experience?
If you don't have any work experience or have just a little under your belt, don't worry. You're not alone. There are many cases where you may not have actual paid work experience. If you're a student or recent graduate, it's understood that you've likely spent your time and focus on completing your studies rather than dividing your time between school and employment. In the same manner, you may be a homemaker or military personnel who is trying to enter or re-enter the job market, or you may be changing fields.
Volunteer work, freelancing, and odd jobs can be set up just like a paid position in reverse-chronological order along with any work history. Include the company name or use self-employed, the job title, dates of service and location.
Other activities or projects are a little trickier to add to the work experience section, so it's important to include the appropriate information. Start with the project name, the company or who the activity was completed for and the date of the project. Use the list of bullets to describe the project and the role you played. As with other paid employment, quantifiable information stands out more than generalized statements.
Here are some examples: If you completed a successful project using software such as Java, SQL, or Python, you'll want to describe this when applying for a technical position. Leadership skills are highly desirable and transferrable, so you'll want to include any team projects that you spearheaded. If you excelled in a public speaking course, this could be relevant for a position where you'll have a lot of face-to-face interactions with the public.
Begin by making a master list of your activities and projects. Now choose those that fit in with the job you're applying for. You'll go back to the master list to make it easier to find what you need when applying to other positions. Get inspired with more ideas by looking at resume samples like the one below that focus on projects and other types of experience.
Projects-based Resume Example
---
Step 6: Add Your Skills
The skills section lets you showcase the abilities that make you a perfect match for the job. When considering skills for your resume, only include those hard and soft skills that are relevant to the job position you're applying for. The posted ad will most likely let you know at least some of the skills that the company is seeking in an applicant, so you can start with those. If there's not enough information, look at similar job ads from other companies to fill in the gaps. Better yet, call the company and ask directly. Who knows? You may speak with the job recruiter, making a solid first impression through your initiative to do a little sleuth work.
Hard skills include your know-how and experience that are specific and quantifiable. Soft skills, on the other hand, are those you develop yourself through life experiences. Some hard skills you might want to include involve any software or technical skills you may have, such as bookkeeping, scheduling, content management systems, UX/UI design, foreign languages, data analysis, or even your typing speed. Soft skills employers find desirable consist of time management, leadership, active listening, communication, responsibility, and problem-solving.
Only include skills you actually have. For example, if the job ad states you must be proficient in Jira, don't include this if you've only dabbled in it. You may have to complete a skills test as a part of the interview process, or you could be fired if you're found out.
Rather than stretch the truth, consider taking online courses or refreshers to stay current with the latest trends. If you don't have enough of the skills the company is seeking in the job posting, it's probably wise to look for a position requiring more of the talents you possess.
---
Step 7: Include Your Education and Certifications
Your education and degrees should be listed in reverse-chronological order just like your work history. If you've completed higher education, there's no need to add high school. Begin with the program name or degree obtained, followed by the name of the institution, the city and state where the institution is located, and the dates you attended. Alternatively, you can just use the year you graduated.
You can include your education even if you're still in school. Follow the graduation date with "expected" or "anticipated" in parentheses. If you didn't finish your education, whether high school or college, simply list "years attended" followed by the dates. College coursework you've completed that's related to the position can be listed as well if you're a recent grad.
Optionally, if you've recently graduated, you may wish to add a minor, your GPA if it's 3.2 or higher, honors, achievements, projects, publications, or extracurricular activities if any of this information is relevant to the position or if you don't have much in the way of work experience. This extra information gives recruiters more information on why they should choose you over other candidates.
Any certifications or licenses you hold should go in this section if they're relevant to the job. This is a good opportunity to make sure your certifications and licenses are up to date. Because they vary from state to state and even between different companies within the same field, make sure you don't disqualify yourself from the position by letting your certifications or licenses lapse.
---
Step 8: Decide Whether to Include an Objective or Summary
The resume objective or summary can either make the recruiter want to continue reading or pass you over for another applicant, so it's important to capture employers' eyes quickly with this section.
It's best to save the objective or summary until after you've written your job bullet points, skills, and education sections, so you can draw information from these. Be sure to select appropriate keywords and phrases to use in the introduction to tie everything together into the position you want. Use the job description to decide on the specific wording combined with your expertise to make it easier for recruiters to make a match. Take a look at some resume objective examples or resume summary examples to inspire you.
---
Step 9: Decide Whether to Add Other Resume Sections
Now that you've completed the bulk of your resume, it's time to really stand out. There are some additional resume sections you can add to emphasize your qualifications for the position.
You'll want to include additional sections if you have limited work experience, are currently in school or recently graduated, are applying in a highly competitive field, or need to provide more information to show how you're qualified for the job. Additionally, other sections can be used as a way to fill up excessive white space for a more balanced appearance for your resume.
While it can be tempting to include as much additional information as possible, you don't want to stuff your resume with unnecessary information. Not only does this crowd your document and make it look messy, but it also makes it difficult for recruiters to sift through. Carefully work through any additional sections you're considering when outlining your resume, so you can be sure you'll strengthen what you've already included in as further proof that you deserve the position.
---
Step 10: Tailor Your Resume for the Job
It can't be stated enough: You must tailor your resume to the specific position that you're applying for. Don't forget to search the job description for keywords that you can use in your previous employment bullet points, skills section, and resume objective or summary. You may even need to change your wording in the education and additional sections so they fit.
It's important to write your resume for the position you want as listed in the job posting to make sure you pass through ATS and then draw the recruiter's attention once the document reaches human eyes. Even if you're applying for a single position across the board, you'll need to create a new resume for each different company because they may all have different requirements and keywords. While this may seem like a lot of work, you don't want it to look like you're sending out mass-produced documents to just anyone and everyone.
At this point, you'll also want to consider the type of field you're in. If you're applying to a highly professional position, you'll want to keep your wording in line and focus on your expertise. Choose a traditional layout for your resume. However, if the position is with a casual startup in its early stages of operation, you can likely include more creativity because the recruiter may be looking for someone innovative and imaginative. In this case, choosing a more modern layout can help you stand out above other applicants.
Make sure your resume fits the bill by using our free resume checker. You'll get valuable information and tips on how to improve your document to help you stand out.
Takeaway: Create multiple resumes. Since you'll need a document that's specifically tailored to get noticed, you'll want a separate one for each position you're applying for.
---
Step 11: Triple-Check for Spelling and Grammar
Your resume is a snapshot of you and your abilities. Make sure there are no errors. Proofread your document; then, do it again. Set it aside for a while or overnight, and come back to it to check for errors a final time. It's wise to have a friend, coworker, or family member go through it as well. It's hard to catch your own mistakes, especially after you've spent so much time writing and rewriting your document.
If there are errors, recruiters may assume you'll make even more mistakes on the job. It's imperative to put yourself in the shoes of hiring personnel. They have to look through potentially hundreds of resumes for each position, perhaps reading the same information over and over again. They're looking for any reason to say no rather than yes just to reduce their workload. Don't let spelling or grammatical errors give them that reason.
As an added benefit, you can choose one of our resume templates or use our resume builder to take the guesswork out of the format and layout for your document. You can easily make changes without messing up the appearance of your entire document. Once again, take advantage of our AI-powered resume tool to help you make the most of active voice, verb choice, quantifying your impact, and consistency, so you can quickly proofread your material.
---
How to Write a Resume in 2023
Writing a resume in 2023 is much different than in years past. Instead of creating a single document that you personalize with a cover letter, recruiters want to see that you have what they're looking for with a quick skim. Additionally, ATS will search for relevant keywords, so it's vital to tailor your resume to each specific position by looking at the job posting, similar positions, and completed resumes within your field.
Take a look at how to write each section of your resume, and be sure to include all of the necessary information. If anything is lacking, your resume could end up in the recycle bin before it's even fully read by a recruiter. In the same manner, don't add irrelevant information because it detracts from what's important. Keep your resume to a single page.
Do your research. Specific keywords and phrases can determine if you get past the initial scan or not. The actual job posting contains valuable information that you should use to your advantage. Consider your experience that's not related to paid employment for additional emphasis or if your work history is sparse. Always be honest with your abilities and what you've done because recruiters will check.
Find ways to stand out over other applicants with a simple resume design. You can use a premade template, but choose one that's easy to personalize. To avoid layout blunders when making changes or passing through ATS, our resume builder will keep everything in its place. Finally, proofread your document. Get help from a third party, and use a resume checker.
References
[1] The Muse. (2016, August 10). 20 Basic Resume Writing Rules That'll Put You Ahead of the Competition. Forbes.
[2] Caine, A., Gal, S. & Akhtar, A. (2020 November 19). We asked a career expert to build the perfect resume. Here's a template you can use to update your CV and land a dream job. Business Insider.
[3] Gallo, A. (2014, December 19). How to Write a Resume that Stands Out. Harvard Business Review.
[4] Sweetwood, M. (2016 April 19). 13 Social Media Power Tips for Getting the Job You Want. Entrepreneur.
[5] Jackson, A. E. (2018 October 22). 21 Words to Never Include in Your Resume. Glassdoor.