Imagine: You're a hiring manager for an athletic clothing brand considering two candidates—both with great resumes. You're having trouble deciding which of the two to move forward.
During your review, you notice one of the applicants is an avid runner. So, you decide to pick the one you think will be a slightly better cultural fit since the applicant likely aligns with the fitness-related clothing products your brand offers based on their running hobby.
But, why "running hobby" instead of "running interest?" Great question. There is a difference between hobbies and interests. Hobbies are things you actively participate in, whereas interests are your dreams or topics you're fascinated by. That said, they can both be used effectively on a resume to make your already excellent skill set more personable and relevant.
We'll dive into interests and hobbies to include on your resume and show you how to list them to gain a leg up in the application process.
---
Hobbies & Interests Examples for a Resume
Why these hobbies/interests work
If you're writing something highly specific like a middle school history teacher resume, you'll want to curate your hobbies and interests to express how well you'd fit into a mentorship role.

Always choose hobbies and interests for your resume that relate to your field.
Don't be afraid to include something cool and credible, like being a Jeopardy contestant.
Thought-provoking activities like helping troubled youths can effectively display your compassion and adaptability in difficult situations.
Most Common Hobbies & Interests for Resumes in 2023
Knowing the value of hobbies/interests on a resume, you may wonder which ones are the most popular in the US. Here's a quick overview.
Cooking/baking

At the top of the list, 40% of US adults have cooking/baking as a hobby or interest. This is a great one to list on resumes for culinary positions or when working around food. It also shows you can follow instructions precisely.

Reading

Want to show some expert research abilities? Reading is an excellent hobby for resumes when applying to jobs involving scientific research or business analysis, to name a couple.

Pets

Everyone's interested in their pets. Plus, positions like vet techs or even care-based nursing roles can see directly translatable abilities from individuals who love and cherish their animals.

Video games

Applying to a tech-related role? Video games are a potential hobby/interest you could list. It can also show unique problem-solving abilities for analytical positions.

Outdoor activities

Nearly half of all jobs require outdoor work. So whether you're applying to construction, agriculture, or other similar roles, many outdoor activities will be applicable. For instance, a gardening hobby could be great for an aspiring landscaper.
List of Hobbies & Interests for Your Resume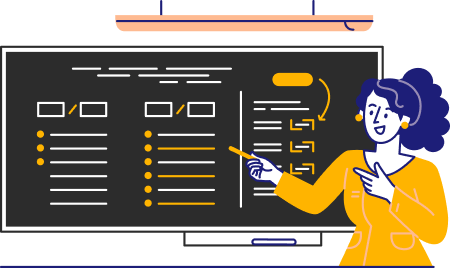 Here's an extensive list of hobbies and interests to potentially include on your resume.
Volunteering
What better way to demonstrate you're a caring, civic-minded person than by including your volunteer efforts on your resume?
People want to work with kind people. Not to mention, many companies now give employees time off each year to volunteer for efforts they care about.
Volunteering ideas
Fostering animals
Serving within your religious organization
Firefighter/ EMT
Coaching youth sports teams
Volunteering with organizations that help the homeless
Tutoring
Assisting at local meetups or hackathons
Volunteering at an animal shelter
Working for local committees or organizations in your community (like the Board of Education, for example)
Exercise
Mentioning how you exercise as one of your interests or hobbies can be a great way to build a quick bond with the person reviewing your resume.
However, saying something like "sports" in your interests section is not worth including. What sport do you play?
Exercise can be anything that gets the heart pumping. If you dance or do karate, those are unique hobbies that you should definitely mention on your resume.
Exercise ideas
Running (if you run events like 5Ks, say so!)
Yoga
Weight lifting
Dance (salsa? square dancing?)
Golf
Karate
Pilates
Basketball (do you play in a league?)
Volleyball
Bowling
Rock climbing
Biking
Skiing/ snowboarding
Swimming
Hiking
Art
Most companies would benefit by having a creative person join their company. If you're looking for a career in marketing or design, that's especially true.
Even if you're looking for a job as a programmer or data scientist, creativity can still be an invaluable skill.
Listing "music" is not a particularly unique hobby. Saying you play guitar, however, may catch the employer's eye.
If you have a portfolio of your work, you should link to it in your resume, too, if you're really proud of it.
Creative ideas
Photography
Painting
Drawing
Comic books
Sewing
Classic films
Instruments (guitar, violin, piano, etc.)
Interior decorating
Writing (fiction? slam poetry?)
Calligraphy
Stand-up comedy
Singing
Rapping
Puzzles/Games
Much like your artistic endeavors can showcase your creativity to a prospective employer, an interest in strategic games indicates that you can strategize and plan.
We likely sound like a broken record but remember to be specific. Saying "video games" is not going to add value to your resume, whereas "PC gaming" might (do your research on the company to make sure this would be appropriate).
Puzzle/games ideas
Chess
Poker
Dungeons and dragons
Sudoku
Jigsaw puzzles
Crossword puzzles
Trivia
Other
Your hobbies or interests don't have to be (and likely aren't) confined by neat category distinctions. Just ask yourself whether your passion has the potential to showcase a valuable skill.
For example, in the list below, you'll see brewing beer as a hobby. As long as the business you're applying to is a more modern company, this could be appropriate to include. To be a successful brewer, you need to be precise and thorough—both great traits in a prospective employee.
Other ideas
Learning languages (which/how many languages have you learned?)
Traveling
Foodie (talking about local restaurants can be a great way to break the ice in an interview)
Gardening
Brewing beer
Cooking (which cuisine is your specialty?)
Baking (who doesn't love the person who bakes for office parties?)
BBQing (this would grab our attention)
Social media (if you run a successful social account for a local cause, that can be an invaluable skill)
Camping
We know! That's a lot of examples to look through! You can always list a slew of things you enjoy on your resume outline and narrow it down when you build your actual resume. We've also got some simple resume templates from Google Docs with a section just for hobbies and interests.
Remember, your hobbies are supposed to be for your enjoyment. If you don't think you have any hobbies for your resume that will work, that's okay, too!
---
Should Hobbies and Interests Be on a Resume?
Before we dive into the types of hobbies and interests you should add to your resume, we first need to answer the question of whether you should include them at all.
The primary factor in determining whether you should include a hobbies and interests section on your resume is the type of role and company you're applying to.
While older, more established businesses are less likely to be intrigued by what you do outside of work, modern tech companies or startups will likely be interested in learning about your prospective cultural fit. One great way to demonstrate that on your resume is through your hobbies.
Why these hobbies/interests work
Even listing one hobby can catch the employer's eye if it's impressive!

Entry-level candidates can approach resume writing with a "small but mighty" mindset.

For example, mentioning that you're a World Sudoku Championship Competitor for not just one but three years in a row shows dedication and laser-like focus.

A niche interest like Sudoku is perfect for a front-end developer resume since it requires critical and mathematical thinking.

If you're applying for a web development job, try adding a related side project like apps; alternatively, If you're playing up your artistic side, talk about your interest in web graphics!
How to know whether you should list hobbies/interests
Read the job description of the role you're applying to.
Do they mention their company culture or the importance of cultural fit?

If the answer is "yes," that's a good indication that you should list hobbies and interests.

Visit the company's website. Read their "about us" section as well as their employment pages.
When it comes to your resume, not all hobbies and interests are created equal! For example, some of us here at BeamJobs are expert television show binge-watchers. If there was a binge-watching championship, we think we could win gold.
Still, this is a hobby we would leave off our resumes. It's not that there's anything wrong with this hobby; it's just that it's neither particularly unique nor noteworthy. Remember—the goal of your hobbies and interests are to help you stand out. If the hobby you include is something the hiring manager has seen hundreds of times, it won't accomplish what you want it to on your resume.
This means you should be as specific as possible when describing your hobbies or interests. "Sports" is not the same as "captain of co-ed basketball team."
Here are a few more examples of what we mean:
Wrong: Cooking
Right: Cooking Middle Eastern cuisine

Wrong: Travel
Right: Backpacking through Europe

Wrong: Music
Right: Electric guitar

Wrong: Volunteering
Right: Volunteering at local ASPCA

Wrong: Puzzles
Right: Expert at Sudoko
---
Interests and Hobbies to Avoid on a Resume
If you're on the fence about whether you should include a particular interest or hobby on your resume, err on the side of caution. The last thing you want to do is turn a "yes" into a "no" by including something taboo on your resume. This means you shouldn't list anything about politics on your resume (unless, of course, you're applying for a job in politics).
This is not to say you should avoid talking about your volunteer experience through your local church if that's your hobby! Just imagine you're meeting someone you'd like to make a good impression on. If it's a topic you'd avoid in that conversation, leave it off if you'd like to present a professional resume. With that said…
BeamJobs' co-founder, Stephen, knows a thing or two about including a hobby that, under different circumstances, would have been better left off his resume
Before I started BeamJobs with my brother and dove head-first into the world of resumes, I was a data analyst at a company called Chegg.
At that time, one of my biggest hobbies was playing poker. Now, as a data nerd, I took a very data-driven approach to playing poker. I studied the game religiously to develop a deep understanding of winning strategies and probabilities.
Since I was applying for jobs as a data analyst, I thought that would be worth including as an interest on my resume. I also understood poker would likely not be appropriate for all of my job applications.
When it came time to apply to Chegg, I learned that the role I was applying for would be as an early employee for their recently acquired company, Imagine Easy Solutions. I researched the founders and learned they had a history of entrepreneurship.
As such, I included poker as a hobby on my resume. That gamble (poker pun intended) paid off. I learned during my interview that one of my interviewers was a big poker player. This gave me an opportunity to elaborate on my data-driven approach to the game and how I would take a similarly quantitative approach to my job.
We hope this illustrates the potential positive impact of including unique interests or hobbies in your job applications. They help humanize you and give you a potential common interest with your interviewers.
Stephen's anecdote also highlights two important points:
Do your research on the company and role you're applying for; make sure what you're including as a hobby is relevant.
Don't lie. By his own admission, Stephen would have been quickly exposed by a much better poker player in his interview had he told a lie!
---
How to Add Hobbies and Interests on a Resume
Before we dive into the best way to include hobbies or interests on your resume, let's start with an example.
Why these hobbies/interests work
Your social manager/photographer resume should showcase your creativity in the hobbies and interests section!

Have outdoor interests like kayaking? These kinds of hobbies can suggest experience in nailing the perfect photography shot and other design strengths.
Hobbies like fly fishing and comic art can suggest sociability and interconnectedness with others—good soft skills to list on your resume.

You can use hobbies and interests to express that you're well-rounded, but the way to really rock this section is by displaying those that directly or indirectly relate to the job you're after.
Guidelines for adding hobbies/interests to your resume
Add a specific section to your resume called "Hobbies," "Interests," or "Hobbies & Interests."
Limit the number of hobbies you include to five at most.
Keep it toward the bottom of your resume layout.
Be as specific as possible.
Don't let this section be the reason your resume extends to two pages.
All of these rules follow the principle that your interests/hobbies shouldn't be the focus of your resume. They're on your resume to add color. Sadly, some hiring managers won't put much or any weight on this section of your resume. That's the reason you shouldn't make it so prominent.
Unfortunately, you won't be able to land a job as a surgeon with your hobbies alone—you still need to have the right qualifications for the role! With that said, the more specific you are with your hobbies and interests, the more likely what you list will resonate with the person checking out your resume.
You also want to be able to relate your hobbies or interests to what makes you a particularly good fit for the role you're applying to. Let's look at a few examples.
Example 1
Job title: Marketer
Hobby: Painting
How it relates: This demonstrates an eye for creativity and design—both important characteristics for a marketer.
Example 2
Job title: Manager
Hobby: Long-distance runner
How it relates: Committing to improving at long-distance running requires dedication without the ability to see immediate results, which can happen in management as well.
Example 3
Job title: Software engineer
Hobby: Baking cakes
How it relates: To be an effective baker, you need to be exact with measurements, temperatures, and time but also need a high degree of creativity. To be a strong developer, you must be creative and rigorously logical.
Example 4
Job title: HR manager
Hobby: Volunteering as an EMT
How it relates: Much like an EMT, to be a good HR manager, you must be caring and empathetic while staying calm in tense situations.
---
Hobbies and Interests Resume Tips
Most people don't live to work; they work to live. Therefore, most of your time is likely going to be spent outside of your office.
Including your hobbies and interests on your resume is a great way to humanize yourself and become more than just a resume to the hiring manager.
Tips for adding hobbies and interests to your resume
Research the company and job description for the role you're applying for to determine if you should include hobbies.
Create a dedicated "interests" or "hobbies" section on your resume.

Remember: Interests are related to topics you find interesting, while hobbies are activities you participate in and enjoy.

Keep this section short (four to five interests at most) and move it to the bottom of your resume.
Your hobbies are for you—don't take up a hobby just to please a potential employer.
---
Should I list hobbies and interests on my resume?
A hobbies/interests section works great for entry-level candidates who want to include additional relevant abilities or when applying to companies that emphasize workplace culture in the job description. For example, many retail organizations emphasize their culture, so someone applying to be an entry-level retail clerk could benefit from a hobbies/interests section.
What's the difference between hobbies and interests?
A hobby is something you actively do, whereas an interest is something you may be fascinated by or dream about. For example, someone who actively reads an hour per day could consider reading a hobby. On the other hand, someone fascinated by psychology could consider that an interest. You could even combine the two to say you enjoy reading about psychology, which could work great for an aspiring therapist.
How many hobbies/interests should I include on my resume?
Between one to three hobbies/interests works best for most resumes. It typically shouldn't be the focus of your resume, but moreso act as a way to provide a bit more information or personability to your already excellent skill set.
Where should hobbies and interests go on a resume?
Either the bottom or the left-hand side margin beneath your education and top skills is the best place for hobbies/interests. This placement leaves room for your work experience, education, and achievements to remain the primary focus of your resume.
What are the best hobbies and interests to include if I don't have work experience yet?
Volunteer work is one of the best things to put in a hobbies/interests section when you don't have work experience since it's the most similar to a work-related environment. Otherwise, aim for things that are the most relevant to the position. For example, listing a favorite sport or fitness activity, such as rugby or HIIT training, could be great when applying for an entry-level job at a gym.