Patients in long term care need the right medications to help them through the process. You're there to help by ensuring proper dosage, doing safety checks, and accurately filing records.
Have you taken the time to prepare your resume as you grow your career?
There are many complexities involved in applying to medical positions. You can use our research-based long term care pharmacy technician resume examples to present your top skills successfully.
---
Long Term Care Pharmacy Technician Resume
---
Clean Long Term Care Pharmacy Technician Resume
---
Modern Long Term Care Pharmacy Technician Resume
---
What Matters Most: Your Long Term Care Pharmacy Technician Skills & Work Experience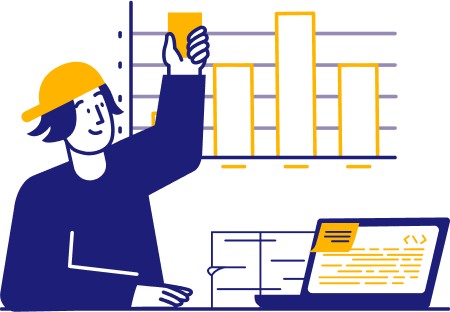 Long term care is all about getting patients the best results, so care facilities will want to ensure the pharmacy techs they hire are highly skilled.
Getting very specific to the needs of long term care will help you stand out. For instance, analyzing medication histories will be important when filling prescriptions for patients with ongoing health conditions that must continually be managed.
Here are some of the top long term care pharmacy tech skills to include on your resume.
9 top long term care pharmacy technician skills
Prescription Review
Patient Counseling
Medication Therapy
Prescription Interactions
Medication History
Dispensing & Labeling
HIPAA Compliance
FDA Regulations
Sterilization Procedures
Sample long term care pharmacy technician work experience bullet points
Every long term care facility will want to ensure you can perform the necessary tasks accurately and efficiently.
You can make your past work experience stand out by using numbers to show your impact. For example, you could say you dispensed 130 prescriptions daily with 99% accuracy.
Also, remember that the medical field is fast-paced, so hiring managers will review resumes quickly. Keeping descriptions to one sentence is a best practice to ensure your top abilities stand out.
Here are a few samples:
Managed medication requirements for 450 patients with ongoing conditions, leading to a 34% reduction in adverse symptoms.
Collaborated with doctors and nurses to ensure proper medication therapy was used, reducing patient readmissions by 46%.
Performed patient counseling on proper medication use to improve adherence to regimens by 67%.
Wore gloves, masks, and sanitized surfaces as required to follow safety protocols and reduce the chance of contaminations by 87%.
Analyzed long term patient medication histories to reduce the chance of prescription interactions by 98%.
Top 5 Tips for Your Long Term Care Pharmacy Technician Resume
Proofread before submitting

Long term care pharmacy techs must be accurate at all times to ensure patient safety and compliance with regulations. Medical managers will look for that from the start, so ensure your resume is free of grammar errors that could make the wrong first impression.

Use action words whenever possible

Action words like "dispensed" and "collaborated" make your work examples sound more engaging. For instance, instead of saying you "know about medication therapy techniques," you could say you "collaborated with medical professionals to provide 96 percent more effective medication therapy programs."

Short descriptions are the most impactful

You can give too much information, losing a pharmacy hiring manager's attention. One sentence about how you identify prescription interactions with 99% accuracy goes a long way toward showcasing your top skills.

Use proper formatting

Long term care pharmacy techs will benefit from using reverse chronological resume formatting. It lists your most recent experiences first, which will be the most relevant to your current skills in aspects like prescription reviews. Plus, it helps hiring managers look back and see how you've grown in your career.

A one-page resume is the best length

Your resume should be concise and highly relevant to the position. The more specific you can make your examples to the needs of long term care, the better. For instance, focusing on your knowledge of medication therapy for patients with chronic conditions would be good to include.
Should long term care pharmacy techs include a summary?
A resume summary is a good idea for pharmacy techs with ten or more years of experience. It'll help show a well-rounded overview of your skills. For instance, you could include how you have 12 years of experience in long term care facilities and have managed medication therapy for 2,430 patients.     
What do I put in my long term care pharmacy tech cover letter?
Your cover letter can get more personal or fill in additional details. You could explain your passion for helping patients in long term care, why you want to work at the facility you're applying to, or the strategies you use to provide effective patient counseling.   
What if I haven't worked in long term care before?
Any previous experiences in pharmacy or medical positions can be used to fill out your top skills. For instance, if you worked in a retail pharmacy position, you could explain how you filled prescriptions for 140 customers per day with 98% positive satisfaction scores.