Patient care is your top priority. You ensure all medications are labeled and dispensed properly to get everyone who comes through the pharmacy accurate results they can count on.
Have you put the same level of detail into preparing your resume?
We're here to help with our certified pharmacy technician resume examples. Applying to a medical position can come with its share of obstacles, so you can use these resume examples as a template to effectively display your top skills and get started on the right track in the hiring process.
---
Certified Pharmacy Technician Resume
---
Elegant Certified Pharmacy Technician Resume
---
Clean Certified Pharmacy Technician Resume
---
What Matters Most: Your Certified Pharmacy Technician Skills & Work Experience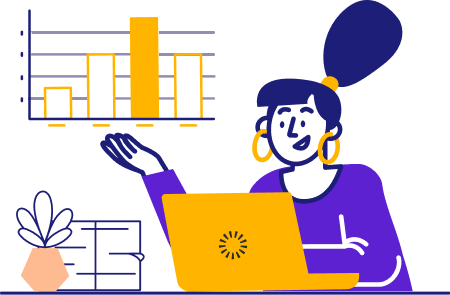 When every patient, pill, and record requires expert care, pharmacies will want to know they have skilled technicians who can manage everything.
Think back to what you had to learn to get certified as a pharmacy tech. Many of those same principles will be highly sought-after skills that pharmacies want you to possess.
Also, look at the job description to tailor your listed skills to the position's needs. For instance, you should list inventory management abilities if it's one of the primary tasks mentioned.
Here are some of the top certified pharmacy technician skills in 2023 to get you started.
9 top certified pharmacy technician skills
Customer Service
Insurance Claims
Prescription Verification
Medication Dispensing
PDMPs
Medication Inventory
Vaccine Administration
Medication Histories
EPCS Systems
Sample certified pharmacy technician work experience bullet points
Your top skills in customer service and medication dispensing will have you off to a great start. Now it's time to make your resume well-rounded by showing examples of how you've used those skills successfully.
Try to think of numerical examples that represent the impact you had. That could include the number of patients you assisted per day or accuracy metrics in dispensing and record keeping.
Remember that hiring managers review these quickly, so keeping them short and simple works best. For instance, one sentence about how you dispensed hundreds of prescriptions per day with high accuracy will go a long way to show hiring managers where you shine.
Here are a few samples:
Used PDMPs to review patient medical records and identified any issues or interactions with 99% accuracy.
Implemented 3 new insurance and billing processes using ECPS systems, boosting efficiency by 67%.
Dispensed an average of 165 prescriptions daily for 4 years with 98% accuracy.
Provided 99% accurate stock availability records to reduce the time of processing prescriptions by 43%.
Top 5 Tips for Your Certified Pharmacy Technician Resume
One page is the appropriate length

Your resume should be concise and full of job-specific information. Limiting it to one page will help with that. Think about the directions for medications you provide to patients. It's usually very precise and straightforward. Your resume should have the same feel.

Use numbers as much as possible

Providing metrics for your performance can sound like a tough task, but there are several you can use. For instance, you could mention how you administered 3,400 vaccinations during flu season with no errors.

Proofread for errors

When every prescription and detail needs to be thoroughly analyzed, it's clear that your accuracy as a pharmacy tech matters. Start things off right by submitting a resume free of grammatical errors.

Both interpersonal and technical skills are important

You work face-to-face with patients and perform detailed tasks like analyzing medication histories. Try to use both in your examples, like how you used your pharmacology knowledge to answer all customer questions, raising satisfaction scores by 55%.

Use reverse chronological formatting

Medical processes are always evolving, and so are your pharmacy tech skills. Listing your most recent experiences first will help your most relevant skills, like following current HIPAA regulations and using PDMPs, stand out to hiring managers.
Should certified pharmacy techs use a resume summary?
A summary is a great idea if you've worked as a pharmacy tech for ten or more years. You could include a few sentences about how you're a dedicated pharmacy professional with 12 years of experience assisting an average of 55 patients per day with 98% positive satisfaction scores.
What do I put in my certified pharmacy tech cover letter?
Your cover letter can fill in more personal details or gaps of information in your resume. For example, you can explain your passion for healthcare or your strategies to provide a great customer experience.
How do I make my skills stand out as a certified pharmacy tech?
Many applicants hand in the same resume to every pharmacy they apply to. If you can make your skills very job specific to each pharmacy, it will help a lot. For example, if the pharmacy is looking for help with vaccinations and managing patient records, focusing your skills on those areas would help.