Administered prescribed medications? Answering customers' questions about their scripts or co-pays? Switching between managing stock, answering phone calls, and assisting customers at the desk, you do a lot!
So how do you convey all your capabilities in a cover letter that supplements your pharmacist resume? How do you showcase which traits are best to spotlight as a pharmacist?
Don't worry; we'll help sort this out before you know it. We've spent years helping healthcare professionals, including pharmacists like you, and we've created three pharmacist cover letter examples for you!
---
Pharmacist Cover Letter Example
USE THIS TEMPLATE
Why this cover letter works
Use specific wins in your previous related positions to make your pharmacist cover letter more compelling, but always remember that facts and figures are your BFF here.

Including an exciting anecdote or two from previous workplaces is a great way to inject personality into your cover letter, elevating your odds of landing an interview.
---
Hospital Pharmacist Cover Letter Example
USE THIS TEMPLATE
Why this cover letter works
Emulate how this hospital pharmacist cover letter starts with subtle praises for the hiring organization's mission and achievements to add flair to your job application.

It helps to supplement that positive first impression with instances where your pharmacy skills effected positive outcomes in your previous roles.
---
Clinical Pharmacist Cover Letter Example
USE THIS TEMPLATE
Why this cover letter works
Emphasizing how you match the target institution's dedication to helping the underserved population is a good way to show you are invested in the role and the organization's mission on your clinical pharmacist resume.

Complement your previous achievements with concrete numbers. It's a solid testament to your ability to perform well.
Related cover letter examples
---
How to Write Your Ideal Pharmacist Cover Letter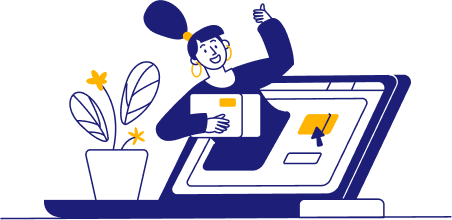 You don't want to sound like you're applying for just any pharmacist role: You want to show the company where you're applying that you're interested in working with them. To do this, tailor your cover letter to the job description.
Take a look at what sets the workplace apart from other stores or clinics, and adjust the vibe of your cover letter around that. It shows you care!

Writing the greeting and your introduction
Just like you (probably!) wouldn't send a relative a letter without greeting them by name, you shouldn't send a "Dear Sir or Madam" cover letter. Do some research and figure out who you're writing to, and greet them professionally!
You also want to treat this person to an interesting opening paragraph summarizing why you're such an excellent pharmacist. Include a couple of defining traits that align with the company's values, and state a couple of qualifications.
Last but not least, leave 'em with a hook! After stating that you're a great fit for the job, mention something broader that leaves the reader wanting to know more about your pharmaceutical knowledge . . .
. . . Unlike this:
Ugh.
Hey.
I'd love working for your company as the pharmacist. Read on to learn more about stuff I can do.
Make sure you use a formal greeting, like this one, and give precise examples of the claims you make:
This one's for the win!
Dear Ms. Moore:
Just as I have always been inspired by the complexity of the human body, especially how medications interact within it, my fascination with pharmacy has morphed into a drive for effective care delivery in underserved settings. My Doctorate in Pharmacy, combined with specialized skills like MTM and pharmacotherapy consultation, cultivated my desire to support a specialty care leader like Correct Care Solutions as a clinical pharmacist.

Writing the body (your cover letter's anatomy)
As a pharmacist, you'll want to address your formal schooling and clinical accomplishments in your cover letter. Your letter should tell a story about what makes you the perfect pharmacist to fill your dream role.
Keep in mind that you have to fill the company's idea of a dream candidate, too! So, whenever you customize your cover letter to the company, reference their values and specific skills they call for in their job ad.
In terms of metrics to back up each paragraph's qualifying point, focus on success percentages and error eliminations that can be measured in hard numbers—but numbers that focus on patient success.
Example of a quality body paragraph
In addition to my clinical skills, I have collaborated with multidisciplinary teams to optimize patient-centered care. My work at Peach Hospital helped enhance pharmacotherapy consultations, leading to a 17% improvement in patient outcomes within a year. The meticulous monitoring and evaluation procedures my team helped set a new standard of patient care and, as a bonus, aided in the reduction of medication costs.

Closing and signing off on your cover letter
Every good story needs a conclusion, but also that little spark at the very end to leave the reader wondering what might be next! Sum up those qualifications with a quick mention or two of how you align with the company vision.
Then, follow up with a call to action. Invite the recipient of your cover letter to contact you for more information so that you can provide more insight on what makes you such a great pharmacist.
Mind your manners, too! Always thank the reader, whether that's in your closer paragraph or as part of your professional signoff. In other words, don't make it like this:
Sheesh!
It's cool you read this I really want to get a job soon so I hope you liked it.
—Sam
Try a closer that's more like this one! You can keep things streamlined and professionally formatted while still hitting key points like gratitude, enthusiasm, and an invitation for future contact:
Way better:
I'm excited about the prospect of contributing to your tireless endeavors to address healthcare's most intricate challenges in the pharmacist role. I look forward to discussing this position with you in more detail.
Thank You,
Leila Ghafari
Can my cover letter be two pages if one is short?
We really don't recommend trying to work your way around the one-page rule! Trust us. Recruiters and hiring managers really prefer shorter cover letters and resumes, even for fields like pharmacy.
How do I really stand out as a match?
The best way for you to stick out in memory and increase your chances of that interview call is to demonstrate an understanding of the company. What's the clinic's company culture like? What kind of store chain are you applying to? Reflect these answers in each customized cover letter.
Where do I address my cover letter?
You don't technically need to include a physical address on your cover letter since so many applications are digital! Just make sure you address the letter using the person's name, and you're probably good.