You're a pro at organizing daily business tasks to help executives manage their schedules. Calendars are created, phone calls are answered, and correspondence is written with high levels of care when you're on the job.
Now it's time to create an effective cover letter to go with your executive assistant resume and help you stand out, so you can add interviews to your calendar. 
While you're great at creating correspondence, everyone can use a helping hand during the highly competitive hiring process. Use our executive assistant cover letter examples to give you the edge.
---
Executive Assistant Cover Letter Example
USE THIS TEMPLATE
Why this cover letter works
In your executive assistant cover letter, it's crucial to demonstrate adaptability in a dynamic work environment.

Directly respond to the company's needs in their job description. Do they mention remote work or web conferencing tools, such as GoToMeeting?

Let the job posting be the roadmap for what you cite and discuss in your cover letter. While you may not have every single skill or requirement they list, spend the page space you do have on the things you're comfortable and confident in answering.
---
Senior Executive Assistant Cover Letter Example
USE THIS TEMPLATE
Why this cover letter works
Show relevant accomplishments and increased responsibility in your senior executive assistant cover letter.

This is a good time to talk about managing executive calendars and reducing double booking to speak directly to the job-specific skills needed in the role. Most likely, the job ad will also reference specific tools, such as Microsoft Outlook and Concur, which you can discuss to further emphasize your fit.
Try to balance your presentation of hard skills with a clear understanding of the company's vision for an on-point cover letter that's sure to get your application to the top of the stack.
---
Executive Assistant to CEO Cover Letter Example
USE THIS TEMPLATE
Why this cover letter works
Make a connection with the company pronto! Find a direct connection with the company's mission or services to set your executive assistant to CEO cover letter up for success.

If you've been a long-time proud supporter or consumer of the company's products or services, don't be afraid to leverage those kind of details. This is the kind of narrative that draws a strong connection between services and the company's purpose, which highlights a deep understanding of the company's values.
Related cover letter examples
---
Writing Tips for Your Executive Assistant Cover Letter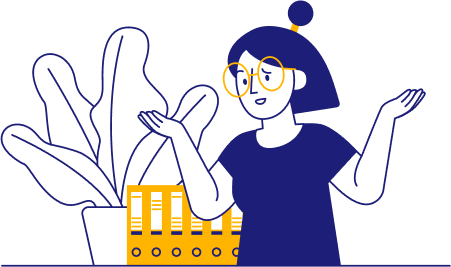 When sending emails to clients, you understand the importance of making each one sound specific and genuine by connecting to their needs. You should use the same mindset when writing your cover letter.
Every company and executive has slightly different needs, so you should tailor your cover letter to each job accordingly. For instance, one executive may do a lot of traveling, so they'll need help with itineraries, while another executive will want you to focus on answering calls and emails.

How to begin your executive assistant cover letter
When contacting clients, you know it's a good idea to research beforehand so that you can address them by name and relate to their needs. The same applies here; find the company's mission statement and the name of the hiring manager. It's a great way to lead off the greeting and intro of your cover letter. If all else fails and you can't find their name, lead with "Dear [company name] hiring staff."
The opening paragraph should also be relevant to each company. You could reference a couple of top skills they're seeking, like Google Calendar or Trello, and try to connect to the company's mission.
What you don't want to do is come off too casual, use slang terms, or not relate to the needs of the executive position at all, like the opener below.
Yikes, not a great start!
Hi,
I saw your job posting on Indeed and thought I'd apply for the position. I haven't worked as an executive assistant before, but I have some relevant experience, so I'm sure I'll be a good fit for the role.
A better start would be what the opening below does. It immediately shows a connection to the company by explaining how they've been a guest on the cruise lines and their admiration for Royal Caribbean's innovations in the travel industry. It truly feels like this applicant is passionate about the executive assistant position.
Highly-relevant opener for the win!
Dear Mr. Al-Malik,
As an experienced executive assistant with a commendable track record spanning seven years, I'm inspired by the opportunity to contribute my skills and expertise to the Royal Caribbean Group. Besides being a returning guest on your cruise lines for the last eight years, I have always admired your company's exceptional innovation in the travel industry, and it would be my pleasure to leverage my proficiencies in serving as your executive assistant to the CEO.

Best practices for formulating the body in executive assistant cover letters
If you give an executive a brief before a meeting, you'd want to provide concise data about what they should know.
You can do the same in your cover letter by briefly reviewing some of your primary achievements related to how you'll succeed in the position. For instance, using TripIt Itinerary Planning to schedule travel plans 56% more efficiently will stand out for an executive that travels a lot.
Everything should be tailored and relate to the company's needs to continue showing your connection and passion for the job, just like the example below that cites the use of Google Workspace and other software related to the position's requirements.
A relevant body paragraph that makes an impact
In my tenure as an executive assistant at Ryder System, Inc., I managed the CEO's calendar via Microsoft Outlook, adeptly coordinating over 500 appointments annually to ensure a smooth and efficient schedule. My proficiency in Microsoft Office Suite and Google Workspace was instrumental in enhancing communication and delivering time-sensitive projects.

Concluding your executive assistant cover letter
If you outlined an executive's daily schedule, you would likely want to summarize the main points to ensure they have all the information they need.
The closing paragraph of your cover letter acts in a similar way to summarize the primary skills you presented, like managing Outlook Calendars and phone etiquette.
It's also a good idea to say thank you and use a light call to action, just like you would do with a customer you want to hear back from when you email them.
What you don't want to do is be overly informal or disrespectful.
This won't land an interview!
Can't wait to hear from you. I think I'm a good match for the position.
If you want to hire me, let me know ASAP.
Thx
Instead, show your passion for the role and how your skills will help the company achieve its goals, as in the example below.
Demonstrate your enthusiasm and reiterate your abilities for a memorable conclusion!
By leveraging my administrative skills, I can maximize executive productivity and efficiency and support Dell Technologies' vision. Thank you for considering my application, and I'm eager to discuss this opportunity in more detail.
Sincerely,
Henrik Berg
What if I haven't been an executive assistant before?
Even if you haven't worked at the executive level, you can still use previous administrative assisting experiences or careers with translatable skills in your cover letter. For instance, if the position requires answering client calls, you can explain how your customer service skills from a previous admin job will help you be successful. 
What's the appropriate tone for executive assistant cover letters?
Usually, executive positions will look for applicants to be more formal. However, you should still review the job description and try to match its tone. It's the same way you'd try to match a client's tone when responding to their email to better relate to their needs. 
Can my cover letter be longer than a page?
You should limit your cover letter to one page. Executive roles involve working in fast-paced environments. Keep your cover letter concise and relevant to the requirements of the position to avoid losing a hiring manager's attention.