You're an organized professional, capable of making quick decisions on the fly. Paperwork gets organized, meetings are scheduled, and calls are answered with proper etiquette when you're on the job.
Is your cover letter complementing your administrative assistant resume and helping you land your next admin assistant role?
Summing up your well-versed skill set in a short cover letter can seem daunting. So, we've created expert-researched administrative assistant cover letter examples to help you successfully display your skills in 2023.
---
Administrative Assistant Cover Letter Example
USE THIS TEMPLATE
Why this cover letter works
Build a connection with the company where you want to work. Besides addressing the needs listed in the job description, be mindful of the company's mission, goals, and culture as you write your administrative assistant cover letter.

Keywords you find from the company's about page like "information-driven insights," "centered around efficiency," and "harnessing the power of information" show you've cared enough to research this organization—and that you were willing to put in time to make that connection, a pretty desirable trait in an administrative assistant!
---
Entry-Level Administrative Assistant Cover Letter Example
USE THIS TEMPLATE
Why this cover letter works
Align your entry-level administrative assistant cover letter with the company's values you're applying to from the start.

Link your opening with a strong closer to wrap up effectively. You should re-emphasize your alignment with the company's mission and express eagerness to contribute to its culture to portray a genuine interest in the company and the role.

Also, providing specific examples from past experiences can show how you've applied relevant skills even without extensive full-time experience.
---
Executive Administrative Assistant Cover Letter Example
USE THIS TEMPLATE
Why this cover letter works
Highlight your key skills and experiences in your executive administrative assistant cover letter. This sets you apart from other candidates and shows you know the company's requests in its job description.

Emphasizing significant improvements you've made in your previous roles signals the potential impact of your addition to the team.

Mentioning the company's mission statement toward the end of your cover letter shows you've researched the company and resonate with its objectives, indicating a cultural fit.
Related cover letter examples
---
Write an Effective Administrative Assistant Cover Letter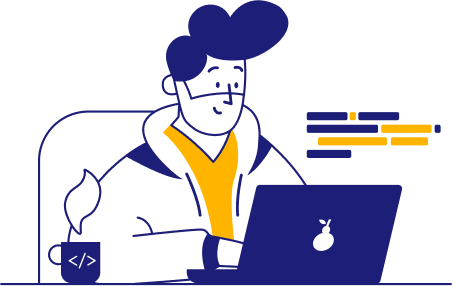 Admin assistants are organized and accurate. Start by reviewing the job description and focusing on key skills for the position's needs, like phone etiquette and travel planning. It helps show hiring managers you meet their exact needs for the role.

Grab attention with a customized greeting and intro
Correspondence for emails and other forms of written communication is in your wheelhouse as an admin assistant, so you should do great on this part.
Pretend you're writing to an important client. Search the job description, company website, and LinkedIn (or other social media platforms) for the hiring manager's contact info. If despite every effort, you can't find a specific person to address in the greeting, include something like "Dear [company name] hiring staff."
Once you've nailed the greeting, you need a compelling opener. Pull in introductory information about your interest in the company. For instance, you could reference your connection to their mission or how you'd fit into the position, such as your love for data management, if that's a key need in the role.
Use your skills in building connections to avoid being too generic at all costs, like the example below. It doesn't address a specific person in the greeting, and the opening paragraph doesn't mention core aspects of the position.
Yikes, too generic!
Hello,
I was excited to come across this job! I'm an experienced professional with the skills you need.
Have you ever wanted to catch someone's attention in correspondence? Use those abilities to write a specific opener like the one below. You can immediately tell who the cover letter is for with a specific addressee and the company, LexisNexis, mentioned in the first sentence. Plus, it shows interest in the company's culture and needs by referencing information-driven insights and a dynamic team environment.
Highly specific opener for the win!
Dear Ms. Akbari,
I have long admired LexisNexis' commitment to helping professionals advance their work through information-driven insights. Collaborating with a dynamic team centered around efficiency is where I've proven to be effective for the last four years; I'm ready to contribute from day one as your next administrative assistant.

Tailor the body to the company's needs
You're no stranger to the need for data and details in business settings. The same is true for the body of your admin assistant cover letter to properly display your skills.
Administrative professionals use a variety of skills and technology during daily tasks. You may go from entering customer data to scheduling travel plans in an instant. Tailoring what you write here to the company's needs is ideal.
Does the job description mention Google Suite for managing schedules? Then your experience using Google Calendar to schedule Zoom meetings with 99% accuracy would be great to mention.
Try something like this:
A well-rounded skills and results-oriented body paragraph
During my internship at GreenTech Solutions, I developed a solid foundation in administrative tasks, with a focus on Microsoft Office Suite, Microsoft Outlook, Google Calendar, and Dropbox. My organizational skills allowed me to manage around 162 appointments and meetings for the executive team. This improved the workflow and resulted in a 27% decrease in scheduling conflicts.

Come full circle with your closing paragraph
When speaking with customers, you close by rounding out all the information to ensure they grasp everything. That's what the closing of your admin assistant cover letter should do.
Connect with the company's needs and values one last time to reinforce your fit, such as your passion for providing a great customer experience if you'll be greeting clients or answering calls.
Also, include a call to action, such as "I hope to hear from you soon." It's the same way you'd reinforce your interest in a client you want to hear back from.
What you don't want to do is pull in irrelevant information to the job's needs or not have any call to action, like the closer below.
We're missing something here!
I've been using computers from a young age, which is why I believe I'm the ideal candidate for the role. You can count on my tech-focused ability to get the job done right.
Thank you for reading my cover letter.
Bill
Instead, connect with the company's needs like the closer below. It restates key skills like technology, organization, and communication essential for admin assistants. Plus, it reconnects with the sustainability values of BP America Inc. with a friendly call to action at the end.
Use a closer that connects with the role!
My skills in technology, ability to stay organized, and strong communication skills make me an ideal candidate for the administrative assistant role at BP America Inc. I'm eager to join a team that values efficiency and actively supports sustainability initiatives.
I look forward to the possibility of discussing how I can contribute to your team. Thank you for considering my application.
Sincerely,
Maria Martinez
How do I find who to address in my admin assistant cover letter?
You're used to analyzing correspondence quickly, so use those skills to review the job description and see if you can find the name of a hiring manager or contact person. Otherwise, look through LinkedIn or the company website to track down the name of an HR manager or the department lead you'd be assisting.
What do I write if I haven't worked as an admin assistant before?
Find core parts of previous positions or experiences you can relate to the role. For instance, if you provided customer service at a retail job, that would be great to include, and you could share metrics like achieving high customer satisfaction scores.
What tone of voice do I use in my admin assistant cover letter?
When speaking to clients, you likely match their tone to connect with them. Do the same in your cover letter by matching your tone to the job's description. Is the job description friendly and business casual? Then using the same style and discussing the energy you bring to the workplace would be ideal.