Strategic analysis is where you shine. Businesses can count on you to help them improve operations, spending, and more when they come to you for assistance.
Does your consulting cover letter complement your consulting resume as you pursue your next business venture? 
While you may be great at helping businesses improve their processes, the hiring process can still seem like a daunting task. You can use our consulting cover letter examples as an effective template for success.
---
Consulting Cover Letter Example
USE THIS TEMPLATE
Why this cover letter works
In your consulting cover letter, be specific when talking about how your past projects unfolded. This helps to show in a concrete way how your efforts changed the company for the better.

Perhaps you increased team productivity. Or maybe you reduced a project's completion time.
These specific experiences underscore your ability to deliver significant value in a consultant role.
---
Leasing Consulting Cover Letter Example
USE THIS TEMPLATE
Why this cover letter works
Take every opportunity you can to cater to the specific needs of potential clients in your leasing consultant cover letter.

Detail instances when you successfully matched clients to their ideal property. You'll want to emphasize your customer service skills and attention to detail here.
Whatever you do, make sure your cover letter is all about how much you thrive in a client-centric environment.
---
Management Consulting Cover Letter Example
USE THIS TEMPLATE
Why this cover letter works
Show how your strategies and proposed solutions have boosted business performance in your management consulting cover letter.

Be as detailed as possible and cite examples like cutting costs, driving business growth, etc. This will show hiring managers you know what you're talking about, and can analyze complex scenarios and devise effective solutions.
Use measurable metrics here. Statistics are your friend and add validity to your claims.
Related cover letter examples
---
Writing an Impressive Consulting Cover Letter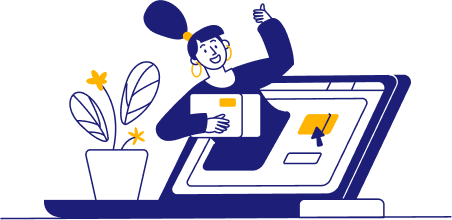 When preparing business strategies, you know it's essential to consider their target audiences, products, and operational needs. You also need to take their needs into account when applying for the consulting position in the first place.
Use your analytical abilities to review the job description and understand each company's reason for seeking the help of a consultant. Then focus your cover letter on the specifics they want to achieve, like generating conversions or improving margins.

Tips for the opening and greeting of your consulting cover letter
Just like a good opening in sales copy can help improve conversion rates, a good opener for a cover letter can help grab a hiring manager's attention.
You understand that addressing someone by name helps improve success rates in business correspondence. Review the job description and company website to find a specific hiring manager you can address in the greeting; otherwise, try LinkedIn. Failing that, simply leading with "Dear [name of business] hiring staff" works well too.
Your opening paragraph should also show your connection to the company mission and why you're the best fit for the role. For example, if the company sells vegan products, you could connect to your passion for plant-based diets and how you want to use your supply chain management skills to help consumers get the best foods for their needs.
The example below is a good start, however, it doesn't address a specific person or connect with the company or position enough.
Needs more detail!
Dear hiring manager,
This job caught my attention. I have a background in sales, which will help me improve your marketing processes even further.
Instead, aim for an opener that shows true enthusiasm for the position, like the one below that showcases the applicant's desire to help residents and streamline property management processes.
Show a connection with the job!
Dear Mr. Bernard,
Inspired by Camden Property Trust's mission to provide living excellence to its residents, I find myself eager to utilize my skills to foster a sense of community and streamline property management processes as your new leasing consultant. The opportunity to grow alongside residents, understanding their needs and ensuring their satisfaction, is an experience I deeply value.

Structuring the body content of your consulting cover letter
The body of your consulting cover letter is where you can let your specific credentials and past experiences shine.
Leaning on metrics in this section and your key skills is a great way to stand out. For instance, improving ROI or reducing shipping times through production process improvement.
Take a look at the body paragraph below, which does an excellent job of connecting to the role's needs by citing past work achievements in reducing risk exposure and increasing shareholder value.
A solid evidence-based body paragraph
In my previous role as a management consultant at OCI Group, I led a team in developing a comprehensive risk management framework for a multinational corporation. By identifying and addressing critical risks, we helped the client reduce overall risk exposure by 23%, resulting in enhanced operational resilience and a 17% increase in shareholder value.

Ending and signing off on your consulting cover letter
When drawing up a business proposal, you understand that a strong closing can make the deal go through. Do the same with your consulting cover letter to end on a great note.
Ideally, you want to connect with the company's primary needs and mission. For instance, improving financial systems to help reduce costs and ensure all payments are made on time so they can continue providing great manufacturing services to their clients.
It's also an excellent idea to end with a call to action like "I look forward to hearing from you soon" to give off the impression you're highly interested in the position.
What you shouldn't do is close out without a call to action or reference back to the consulting position, like the example below.
This won't land you the interview!
Thank you for considering my application for the consulting position. Have a great day.
Sincerely,
Nick Richardson
Instead, refer back to why you want the role, such as the example below that references how the candidate is excited about the role and the opportunity to connect and help with the resident's needs.
A strong closer related to the job's needs!
I'm thrilled at the prospect of joining the Camden Property Trust family and fostering a deeper connection with residents. I appreciate your consideration and am looking forward to exploring this opportunity further. Thank you for your time.
Sincerely,
Tomás Romero
Can consulting cover letters use bullet points?
It can be tempting to include bullet points that emphasize essential information like you would in a business presentation. However, think of your cover letter as formal business correspondence, where bullet points wouldn't be appropriate in this instance. 
What if I don't have much consulting experience?
If you don't have much consulting experience, relate to your previous achievements in your field. For instance, if you're applying to be an IT consultant, you could explain how your IT asset management strategies helped companies reduce equipment malfunctions by 45% using streamlined maintenance schedules. 
Should I highlight all my consulting skills?
Your cover letter shouldn't be longer than one page, so listing all your skills isn't the best idea. Instead, focus on the company's primary needs for why they're bringing on a consultant, such as improving their supply chain management strategies to get products in customers' hands quicker after placing online orders.