As a medical assistant, your work has an impact on the lives of many. You help out patients and colleagues alike, and your list of daily tasks is impressive, ranging from taking patient vitals and handling blood tests to setting up appointments.
You're no stranger to administrative work, but writing a cover letter to accompany your medical assistant resume might feel more intimidating. We get it—putting yourself in the spotlight doesn't always come easy.
We're here to help you overcome these obstacles and craft applications that get you interviews. Check out our medical assistant cover letter examples and tips to make this whole process that much easier.
---
Medical Assistant Cover Letter Example
USE THIS TEMPLATE
Why this cover letter works
The hospital or clinic where you want to work wants to know you you'll fit in with their culture. So, do your best to demonstrate tangible impact in past experiences and positions in your medical assistant cover letter.

You can reference specific achievements—like streamlining measurements of vital signs or leading different types of training. Showcasing your success displays a proactive approach to improving patient care and boosting team productivity.
---
Entry-Level Medical Assistant Cover Letter Example
USE THIS TEMPLATE
Why this cover letter works
If possible, leverage a personal story to illustrate your passion for healthcare.

Try to make a connection between your personal experiences and career aspirations for a compelling entry-level medical assistant cover letter.

Even if your only prior experience is in your academic training and externships, by describing your direct contributions, you still provide evidence of your problem-solving skills and proactive approach—desirable traits recruiters are itching to see!
---
Medical Administrative Assistant Cover Letter Example
USE THIS TEMPLATE
Why this cover letter works
Pay attention to the needs mentioned in the job description and try to answer that call by sharing how you've already done in your past work and what they need in their hire.

Specifics like highlighting your ability to handle high volumes of work, maintain accuracy, and increase efficiency will make your medical administrative assistant cover letter stand out.
Go a step further by supplying metrics like "managing over 10,000 patient records," "handling an average of 50 appointments daily," or "transcribing over 2,000 notes with a 98% accuracy rate" to give concrete evidence of your claims.
Related cover letter examples
---
How to Write a Medical Assistant Cover Letter That Gets You the Job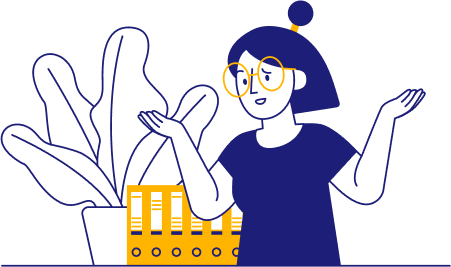 Your job has taught you all about attention to detail, so you're already well on your way to crafting an outstanding medical assistant cover letter. The best way to show your future employer that you know your stuff is to establish that you're thorough and that you care.
How do you do that in a fairly short letter? It's simple—read the job description from A to Z and make sure that you're weaving elements of it into your cover letter. For instance, if the listing calls for someone to assist in patient examinations, establish from the get-go that you've got fantastic bedside manner and experience in working with people.

Start off on the right foot with a greeting and intro
To start out strong, open your cover letter with a personalized greeting that addresses the hiring manager by name. You can look up the hospital or clinic on LinkedIn, check out its website, or even call them. If you exhaust all other options, you can open with a "Dear Hiring Manager" or "Dear [Hospital/Clinic] Team."
After the greeting, try to hook the reader with an interesting opening paragraph that immediately shows why you care about this particular job and what makes you the right fit. Mention things like your dedication to helping patients or your expertise in phlebology, and adjust it for each job listing.
To show you how to avoid the various pitfalls of writing a cover letter, here's what to watch out for. The example below doesn't emphasize why this person is a strong candidate.
Bad idea!
I saw your advertisement for a job as a medical assistant. I don't have much experience, but I would like to apply for the role.
Now, the following opening paragraph does a much better job. It immediately establishes a deep connection while highlighting what you hope to bring to the role.
This is the way!
Having watched my grandmother courageously battle a chronic illness, I developed a profound appreciation for the compassionate care she received from her medical team. Inspired by the impact healthcare professionals made on her life, I am eager to begin my career in healthcare as an entry-level medical assistant at Cedars-Sinai Medical Center to contribute positively to patient experiences.

Deep dive into the body of your cover letter
This is the part of your cover letter that follows up on that strong opening you just wrote. These two or three paragraphs need to focus on your career thus far and what you're most proud of.
Perhaps you've flawlessly managed patient records or scheduled appointments. Or maybe you prepared and dispatched laboratory samples while ensuring they were meticulously labeled.
Back up those achievements with numbers, such as how many patients you saw on a daily basis, or the way your knowledge of various EHR software improved data retrieval times or reduced patient wait time.
Here's an example of an impactful body paragraph:
Peers and supervisors have often recognized my skill in operating medical equipment. In my previous role, I was also responsible for training new staff in the effective use of medical equipment, leading to a 34% increase in operation without incident.

Leave a lasting impression with your closing paragraph
The closing paragraph is where you reiterate how excited you are to join this particular company. Explore the website and the job description to find something to mention that shows you've done your homework. For instance, if you're applying to work at a small, local clinic, you could say that you share its dedication to bringing patient care and health awareness to your community.
Include a line that drives home the point that you're the right person for the job. You can do this by saying, for example, that you'd love to leverage your extensive experience in managing telehealth consultations to increase patient access to fast healthcare at your new workplace of choice.
Make sure to thank the hiring manager for their consideration and end the cover letter with a respectful, "sincerely, [your name]."
Here's how not to seal the deal. This closing line is quite negative. It's usually best to save that sort of information for when you've already secured a job offer.
Oh, no!
I'm looking forward to working with you. Keep in mind that I can't start sooner than next month because I'm going on vacation.
This closing paragraph does it much better—it shows why you want to work there and it's much more personalized.
They'll remember you!
I'm excited about the possibility of contributing to your mission of providing exemplary community care and would be grateful for the chance to discuss how my skills align with the goals of your esteemed institution. Thank you for considering my application.
What should I write in my cover letter if I have no prior experience?
Put a little more emphasis on your past education and certifications. For instance, if you're a Certified Medical Assistant (CMA), put this in your opening paragraph to show that you're job-ready. You can also talk about past jobs and focus on transferable skills, such as customer service or data entry.
How can I express my impact?
As a medical assistant, your impact is focused on the patients and the running of the healthcare facility. Talk about using your negotiation skills to improve liaising with insurance companies to speed up claim processing. You could also focus on patient-centric metrics, such as assisting physicians and nurses in over 40 examinations per day.
How long should my cover letter be?
Just like you have to be clear and concise in your administrative tasks, you should keep things to the point in your cover letter. Max it out at 500 words and make sure that they're all impactful. You should also write a different cover letter for each position applied, matching your experience as a medical assistant to the roles and functions outlined in the job description.