You're here to learn as much as you can each day on the job, administering basic patient care and assistance under a more supervised medical professional (or few). You also help with a lot of manual and clerical duties like exam room prep and patient scheduling.
But you want your nursing student resume to look just as tidy, organized, and prepared as each examination room does after you're done with it!
We can help you make this happen. After years of guiding people in various parts of the medical field, we've put together three nursing student cover letter examples to get you started.
---
Nursing Student Cover Letter Example
USE THIS TEMPLATE
Why this cover letter works
Genuine interest in the hiring establishment's goals and readiness to contribute to the team can enhance your candidacy, even without extensive experience.

It helps to include any volunteering or internship programs in your nursing student cover letter, emphasizing the positive impact generated in different nursing environments.
---
Nursing Student No Experience Cover Letter Example
USE THIS TEMPLATE
Why this cover letter works
With zero professional experience, let your nursing student no experience cover letter focus on relevant skills and knowledge gained from your ongoing nursing education.

Academics aside, emphasize your commitment to learning, adding value to the hiring organization, and growing professionally. Tidbits about your life are welcome here, but show how they influenced your journey.
---
Nurse Practitioner Student Cover Letter Example
USE THIS TEMPLATE
Why this cover letter works
Few things are as exciting in a nurse practitioner student cover letter as genuine enthusiasm for a profession. By mentioning a recent development in the hiring company (in this case, re-designation as a Magnetization organization), it's clear you did your homework.

But don't just claim you can bring success to the role: include real examples of you spurring change or patient recovery in your previous workplaces.
Related cover letter examples
---
How to Write A Winning Nursing Student Cover Letter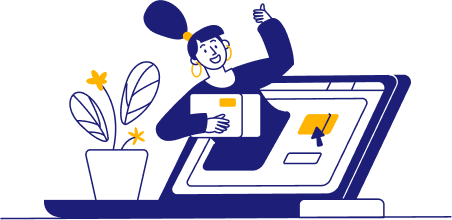 Whether you've already built up a bit of work experience or are going in with zero professional background related to nursing, find a solid way to tailor your cover letter to each specific job description.
Look for areas where you have traits they want, whether you got them in a medical environment or not! After all, things like empathy and multitasking extend across many professions.

Writing the greeting and introduce yourself
Open up your nursing student cover letter on a good note by actually addressing it to a specific person! Many people toss out generic "To whom it may concern" intros without thinking about how to improve them.
After connecting with the hiring manager or recruiter, connect yourself with the company. Introduce some of your key traits that overlap with their values, and cite a couple of skills they specifically require.
Don't forget to state that you're a good fit and leave the reader wanting more info by alluding to the fact that you have plenty of potential!
Basically, don't make it like this intro, which lacks a greeting entirely on top of carrying an unenthusiastic and bland tone.
Oof!
Can I work at Emory Healthcare? I have plenty of qualifications, so I'll tell you about them next.
Look what a different it makes to include a formal greeting and outline the alignment between personal and organization-wide goals! Not to mention: The reader's left wondering what more there is to that approach to healthcare!
That's way better!
Dear Mr. Lewis,
To further my lifelong goal of delivering a high standard of care that ensures the well-being of every patient, I am writing to express my enthusiasm for the registered nurse position at Emory Healthcare. The unparalleled commitment to patient care, as evidenced by Emory's application for re-designation as a Magnet organization, aligns perfectly with my approach to healthcare.

Writing the body paragraphs
Now, about those body paragraphs. Your goal here is to let each one tell a chapter in your story of excellence as a nursing student! Together, your body paragraphs should spell out exactly why you'd be great in a medical environment.
Can you talk about any extra certificate courses you've taken to prepare for your new nursing role? What about some notable projects from college? Just make sure you've got the data to back everything up!
Use concise but powerful metrics like success percentages and reduced patient wait times to add impact to your achievements. State how these accomplishments translate and make you a great fit for the role.
Example of a well-done body paragraph
My real-world nursing experience began at Grady Memorial Hospital. Here, I managed the assessments of an average of 18+ patients in different stages of wellness. Dealing with such a heavy caseload honed my skills in quick, accurate patient assessments and informed decision-making.

Concluding and signing your cover letter
Just like you conclude patient visits with post-procedural care instructions, make sure you close off your cover letter with a good concluding paragraph and a professional close.
Your concluding paragraph should sum up how you align with the company, mentioning them by name if possible. State that you're a good fit and highlight a couple of your best traits. Thank the reader for their time, too!
Your signoff should be formal—and it can include your thank-you statement at the same time! Just remember to speak formally and use your real, full name . . . unlike in this example:
Oh, boy.
I really want this position and I'd be real good at it. Tell me what you think.
-Scooter
Instead of . . . that, consider writing in a few of your personal traits that make you a great student nurse and get specific with a graceful call to action, like in this example:
Much nicer!
I am confident that my blend of educational achievements, passion for patient care, and dedication to learning and growth make me a valuable candidate for the CNA position at Atrium Health. Thank you for considering my application. I look forward to the opportunity to discuss how my skills and qualifications can contribute to the success of Atrium Health.
Sincerely,
Alissa Marino
How long should my cover letter be?
Stick with one page! You want to show that you can act as efficiently while organizing your cover letter as you can while assisting other medical staff at work.
How can I find who to address my cover letter to?
The internet is a beautiful thing! Try LinkedIn, Glassdoor, or even business social media accounts like Facebook or Instagram. These can all give you a good start if you can't find the proper addressee in the job description or on the company site.
What about enclosures?
Yep! Include an "Enclosures:" section if you have additional certifications to attach, whether they're additional relevant diplomas or CPR certificates. Just make sure you attach the actual documents separately!