You're detail-oriented, knowledgeable, and dedicated to providing high levels of service. Any company would benefit from having you on their staff.
Are you prepared to write effective cover letters to accompany your entry level resumes as you start your career?
Many entry-level candidates can struggle with their cover letter when they don't have much experience. That's why we created some entry-level cover letter examples that are backed by research and proven to be effective in today's job market.
---
Entry-Level Web Developer Cover Letter Example
USE THIS TEMPLATE
Why this cover letter works
Recognizing your potential employer's achievements in your entry-level cover letter is an excellent way to demonstrate your enthusiasm for the job.

In addition, emulate how Luca quantified the impact of hard skills unique to this role (think UX/UI design and WordPress) in organizations he interned at.
---
Entry-Level Engineering Cover Letter Example
USE THIS TEMPLATE
Why this cover letter works
Technical know-how, interpersonal skills, problem-solving, and critical thinking rank high on the skillset hiring managers look for in a graduate engineer.

But don't just list the above keywords and phrases in your entry-level engineering cover letter. Weave in the skills within quantified wins in your internship roles to add punchiness and interest to your application.
---
Entry-Level Nursing Cover Letter Example
USE THIS TEMPLATE
Why this cover letter works
Nursing is a sensitive role; we are talking about human life here. As such, don't just emphasize your relevant know-how and qualifications. Soft skills such as compassion, communication, teamwork, and flexibility are pivotal.

As with the above entry-level nursing cover letter, don't hesitate to brag about how you used your skills to bring good tidings to patients under your care.
Related cover letter examples
---
Writing an Effective Entry-Level Cover Letter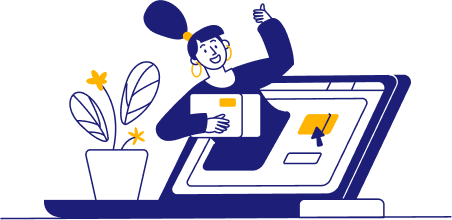 Many entry-level candidates wonder if using just one cover letter for all job applications is sufficient. However, that's probably not the best idea to stand out since every company has a different mission and requirements for the tasks you'll be performing.
Instead, tailor it to the job description for each position you apply to. For instance, if you're applying to an entry-level retail position, you could emphasize how you connect with the company's mission to provide a great in-store experience for every customer.

Write an entry-level cover letter greeting and intro that stands out
Hiring managers formulate first impressions quickly when reviewing entry-level cover letters, usually in about six to eight seconds. Therefore, you should hook them in by immediately addressing a specific person and connecting with company-specific information.
Also, state why you're the right fit for the job. For instance, if you're applying to an entry-level sales position, you could explain how previous retail customer service experience or your education in marketing has equipped you to perform effectively on the job.
What you don't want to do is not address anyone specific and use a lot of generic information that many other applicants are also writing, like the example below.
Needs to be more job-specific!
Hello,
I'm applying for your entry-level sales position. I think this looks like a great company to work for, and I have a passion for sales, so I believe I'm the right fit for your needs.
Instead, aim for an opener like the one below that is highly specific to VLink's focus on a customer-centric approach and the applicant's skills in UI/UX that the position is seeking.
A highly job-specific opener for the win!
Dear Mr. Smith,
VLink's reputation for excellence, backed by 17 years of experience, a clientele of over 200 businesses, and multiple industry recognitions, is truly admirable. The customer-centric approach VLink keenly adapts resonates with my philosophy as an inspiring web developer. With skills in WordPress, UI/UX design, and more, I am eager to leverage budding talents to help VLink serve a broader range of businesses.

How to showcase your abilities in the body of your entry-level cover letter
Many entry-level candidates can struggle to showcase their skills and previous achievements in the body of a cover letter when they don't have much work experience.
A great place to start can be your education. For instance, an entry-level engineering applicant could explain how their education equipped them to perform AutoCAD and system design effectively.
Most entry-level jobs also take transferable skills into account, like customer service or data entry, so any previous experiences that helped you develop those types of abilities are ones you could write about.
A great body paragraph full of detailed information
Solidifying my ability to perform under pressure was my term as a trainee at St. Joseph's Hospital. During a flu outbreak, I assisted in treating 27 patients suffering from high fever and dehydration. As the assistant to the primary caregiver, I collaborated with the team to administer Intravenous (IV) Therapy, performed urinary catheterization as required, and utilized basic life support (BLS) protocols. All patients stabilized and recovered within three days, an achievement observed in 92% of the cases I handled.

Write a strong closing and sign off for your entry-level cover letter
When you've completed class presentations, you've probably learned that a strong conclusion helps solidify the information you presented. The same is true for entry-level cover letters.
Ideally, you want to revisit the skills you presented and your connection to the company's mission. For instance, an entry-level nursing candidate may summarize their abilities in IV administration and recording vital signs while emphasizing how high-level patient care is important to them.
It's also a great idea to end by saying thank you with a light call to action like "I look forward to hearing from you soon" to solidify your interest in the position, just like you would after you finished helping a customer to show you appreciate them shopping at your store.
What you shouldn't do is leave off without relating back to any of your skills or why you'd like to work for the company, like the example below.
Needs more details!
I believe my skills and experience make me a great fit for this role. I appreciate you reading my cover letter and hope to hear from you soon.
Sincerely,
Jennifer Smith
Instead, go for a closer like the one below that emphasizes the applicant's connection to Sony Corporation's mission of impactful innovation and how their engineering problem-solving abilities fit in.
An excellent closer aligned with the company's mission!
Sony's dynamic team environment and commitment to impactful innovation align well with my diligent approach to engineering problem-solving. I welcome the opportunity for further discussion on how I can contribute to Sony Corporation's ambitious vision. Thank you for considering my application.
Sincerely,
Sakura Suzuki
How long should my entry-level cover letter be?
Aim to fill up an entire page for your entry-level cover letter. If you're struggling to find enough information, discussing how your education equipped you for the role or non-traditional work like volunteering will help. For instance, volunteering for a youth tutoring organization could help show how an entry-level teacher would succeed in their role.
What's the appropriate tone for entry-level resumes?
Try to tailor the tone to each company's style and culture based on the job description. For instance, a marketing firm with a business-casual tone and innovative work environment would respond well to you matching that energy and explaining how you connect with their innovations to build a strong team environment.
What if the job says the cover letter is optional?
Even if the cover letter is listed as optional, you should still include one. It'll help solidify your interest in the position and show how you connect with the company. Think about how an entry-level IT applicant would stand out if they submit a cover letter talking about how they connect with the company's mission to provide effective technological solutions compared to other applicants who don't.