Switching careers can be equal parts exciting and daunting. You're stepping into a whole new path, facing unknown challenges, and rebuilding your personal brand from scratch. There's a lot at stake here, and to fight this battle and come out on top, you need to pick the right set of weapons.
Step one: a stellar career change resume tailored to match the job. Step two, however, is more challenging because you must also wow recruiters with a cover letter expressing your excitement at a career change and for the company.
We're here to help you navigate these murky waters and set the course for the career of your dreams. Our career change cover letter examples will help you craft a memorable job application.
---
Career Change Cover Letter Example
USE THIS TEMPLATE
Why this cover letter works
The biggest challenge for a career change cover letter is showing how your current role aligns with your target position. Think of times you've collaborated with the team you want to join, and offer them as examples of your direct experience.

For instance, this cover letter points to ways the candidate took initiative to connect sales and marketing. This evidences both interest and experience in the target role.
---
Teacher Career Change Cover Letter Example
USE THIS TEMPLATE
Why this cover letter works
This teacher career change cover letter proves how your personal development can make you a strong candidate. This is your opportunity to discuss the projects and platforms you've taught yourself outside of work.

If you've earned professional certifications that don't match your current role but align with your target career, your cover letter is the place to highlight them.
---
Registered Nurse (RN) Career Change Cover Letter Example
USE THIS TEMPLATE
Why this cover letter works
Some career moves are bigger leaps than others. Transitioning from healthcare to sales is one of them. This RN career change cover letter identifies unexpected parallels between nursing and closing deals.

Look for unlikely connections between your work experience and target role, then put the pieces together for recruiters in your cover letter.
Related cover letter examples
---
How to Write a Fantastic Career Change Cover Letter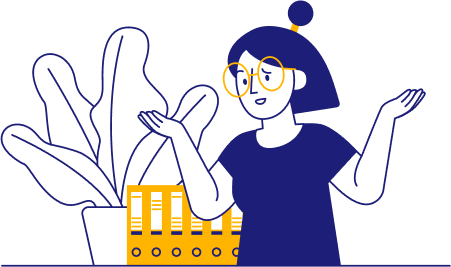 You may think that you're at a disadvantage when you're applying outside of your previous career, but when it comes to cover letters, that's not true. Treat this as an excellent opportunity to be creative and stand out from the crowd.
Here's the trick: give that job description a good read, then whip your cover letter into shape to mirror it. Try to decipher the company's core values, be it from the job listing or from its website, and highlight that this mission is important to you too.
Pinpoint similarities across your past and future roles for this. For instance, if you're switching from teaching to programming, emphasize your ability to explain complex topics to all kinds of audiences.

Writing a winning cover letter intro
The perfect cover letter begins with a personalized greeting that addresses the hiring manager by name. However, if you absolutely cannot find the recipient (try LinkedIn), you can use "Dear Hiring Manager" or "Dear [Company Name] Team." Refrain from using "To Whom It May Concern" or "Dear Sir/Madam," as those can be a little outdated by today's standards.
Avoid generic starters and instead showcase why your past experience is valuable. For instance, if you previously worked in sales and you're moving to customer service, highlight your ability to forge lasting relationships with clients.
Check out this example of what not to do below. This opening line is definitely on the uninteresting side—the hiring manager might skim your cover letter if it lacks a proper hook.
No, thank you!
"I am writing to apply for the project manager position I saw on your website. I believe this role is a great fit for me."
Now, the example below is a huge improvement. The applicant immediately makes it clear that they used to have a different career, but they use this to their advantage by highlighting how their background in working with people can have a deep impact on their new career.
Hooked from the start!
I was inspired to transition my career from nursing into sales when I discovered the impact I could make by connecting people with the right product solutions. I am eager to bring my RN background, where relationship-building is paramount, and my skill set in sales forecasting to American Express as a sales manager.

Writing the main part of your cover letter
Roll up your sleeves because we're diving into the main part of your cover letter—the body. Use this space as an extension of your resume that elaborates on your skills and the way they can make an impact on the company.
Find common ground and share some of your greatest achievements that translate well to your new role. For example, if you're a marketer transitioning into sales, discuss how spearheading a social media campaign increased your company's revenue by 18%.
Use metrics to support your accomplishments. Things like revenue, ROI, click-through rates, open rates, customer satisfaction ratings, budget savings, or efficiency improvements all apply to most industries. Much like in the intro, connect your background to match the company.
Here's a body paragraph for inspiration:
In addition to teaching high school math, I have taught myself web and mobile development, database management, and the version control system Git. I am certified in AWS and Google Cloud, and built an educational app that streamlined school communication, improving homework submission rates by 23%.

Ending your cover letter on a strong note
The closing paragraph is the ribbon that you tie on top of a cohesive whole. It serves to reinforce the sentiments you talked about above—but without repeating yourself.
Emphasize your excitement at joining this particular company, and make sure to mention it by name. Pick one or two of your core skills or qualifications and flex a little—express how you will use these abilities to achieve positive outcomes at your new company.
You're changing industries, so own it, and explain how, for instance, your knowledge of math can help you write complex code.
Lastly, thank the hiring manager for their consideration—you can do this either in the closing paragraph or in your final sign-off. Dot your i's and cross your t's with a respectful "Sincerely, [Your Name]."
It's important to keep this final part respectful. Don't assume you'll be hired—instead of showing confidence, it can come off as presumptuous.
Nope!
"I'm not experienced but I'm a quick learner, so I can't wait to start growing my career at your company next month."
This next example has it all—it reiterates your interest in the role, talks about transferable skills, and thanks the recruiter for taking the time to read your cover letter.
This is the way!
I would be thrilled to meet and discuss how my transition from sales to marketing can drive impactful strategies at Comcast. Thank you for considering my application.
How to find the right person to address the letter to?
When transitioning careers, it's important to build credibility out of the gate by addressing the right person. Check the job listing and the company website. If that fails, try identifying the hiring manager via LinkedIn.
What to do if I have no transferable skills?
If all else fails, talk mostly about your education and preparation for the career change, but there are skills that apply to most jobs, too. For instance, working as a programmer and a travel agent means dealing with data and interacting with people.
What tone should I use in my cover letter?
While you may rely on transferable skills you used in nursing in your future sales role, avoid assuming this new job will have a similar company culture as your last one. Instead, adjust your tone to match the company. For instance, if the job ad and the website are written with humor, you can afford to crack a small joke or write less formally.