An internship cover letter complementing your internship resume could be your ticket to the next step in your career! Depending on the field you want to work in, your cover letter could secure an invaluable internship based on how you present your skills, experiences, and unique traits.
But how should an internship cover letter look? What should the overall structure be, and how do you make yourself memorable in a sea of applicants?
Don't worry. We've helped plenty of people get internships to bridge the gap between themselves and their dream jobs. We've developed three internship cover letter examples to help you out with some handy tips, too!
---
Internship Cover Letter Example
USE THIS TEMPLATE
Why this cover letter works
Wondering how to gain an edge over other candidates vying for this role? It could be a matter of detailing a spectacular role-related experience from the past in your internship cover letter. That could stem from personal initiative, an academic project, a competition, volunteering, or even a previous internship.

Think of a unique experience relevant to the role (in this case, consider the internship at OhioHealth Riverside Methodist Hospital). Describe your responsibility, skills, or knowledge applied and the positive impact made. Better yet, mention the lesson learned (in this case, a better understanding of network administration's role in organizational communication).
---
Internship No Experience Cover Letter Example
USE THIS TEMPLATE
Why this cover letter works
Recounting previous involvement in community projects in your internship no experience cover letter tailored to a nonprofit intern role could significantly boost your candidacy.

Emulate how Oliver highlights a social media campaign and a personal blog he curated for the betterment of his community, complemented by tangible results from the efforts. The project's nature also makes the candidate more relatable to the hiring nonprofit.
---
Finance Internship Cover Letter Example
USE THIS TEMPLATE
Why this cover letter works
Captivate the hiring manager's attention by expressing genuine passion for the role and field in the introductory paragraph of your finance internship cover letter. Talk about finance aspects you find intriguing and that motivate your interest in this role (cue grappling with financial challenges and driving insightful decisions).

In the same vein, wrap up your piece by emphasizing your eagerness to learn and contribute to the team, painting a picture of an adaptable candidate willing to grow.
Related cover letter examples
---
How to Write A Great Internship Cover Letter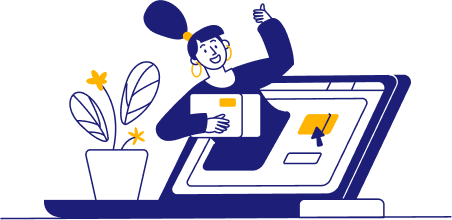 Tailoring your cover letter to the job description is always important, but it's more critical than ever if you're seeking an internship! Since "internship" isn't a profession but a way into one, you'll need to utilize your language and paragraph topics to highlight where you overlap with the job.
Basically, you should write out whatever the job description calls for that you already have! If you want an internship at an insurance office, you should probably emphasize your clerical skills instead of focusing on your artistic abilities.

Writing a proper greeting and intro
It's always polite to address someone by name, and cover letters are no exception! Make sure you show your preparedness and enthusiasm for the internship by taking the time to look up who you're writing to.
Next, your opening paragraph should hook the reader with a few hints about what you're good at. State why you want the job and use that as a platform to connect with the company through its values.
Make sure you list a couple of traits that make you a great fit for that specific internship role! This will make it easier for recruiters to sift through your qualifications and spark interest in the rest of your letter.
Just don't write an informal, tasteless, or vague resume like this one:
Oh, yikes!
Hey, this internship sounded cool off the list of choices. If you still have an open spot I'd like to try it and I can give you a bunch of reasons why I'm qualified
Look what a difference it makes to connect via the company's objectives while using them to show how you're qualified to benefit them as an intern:
That's a winner!
Dear Mr. Thompson:
Bank of America's unwavering dedication to delivering financial solutions that reshape the world resonates deeply with my ambitions. Fueled by a love for finance and a knack for bringing order to complexity, I am thrilled at the prospect of grappling with financial challenges and driving insightful decisions as your financial analyst intern. Just as Bank of America empowers people through financial inclusivity, I aim to become an impactful player in this schema, keen to harness my background in financial reporting, data analysis, and beyond.

Writing ideal body paragraphs
While seeking an internship, your body paragraphs should directly correlate with the job description. Each paragraph should focus on one central point to keep your letter organized and easy to read.
Revisit the job description, company site, or any other resources you found about the business you're applying to. Which of their values can you connect with? Do they support strong mentorship environments, giving you the ideal space to discuss your versatile abilities?
Just make sure that each paragraph has a little snippet of success to share, and always support that positive impact with a metric. Mention your achievements and credentials, and back them up with success percentages or personal ratings.
Here's a good body paragraph example:
Picture a local charity in Fort Worth seeing its community engagement soar by 27%. With my colleagues, I spearheaded a mission titled "Sharing Smiles Across Miles," a campaign aimed at spreading awareness about the plight of economically challenged residents and rallying support for their nourishment and development, by harnessing the power of Hootsuite and Canva.

Closing and signing off your internship cover letter
No piece of writing is complete without a conclusion, and you'll want to make the most of your internship cover letter closer! This paragraph is your opportunity to tie everything together with a few final skills and a strong reiteration of why you jive with the company.
Don't forget to include a call to action. Invite the reader to contact you again for more information on why you belong in that internship role! And make sure you thank the reader for their time, too.
You can say thank you in your closing paragraph or use it as your formal signoff. If you don't use it as your signoff, end with a professional line and use your full, real name.
Don't be vague, informal, or write a messy closer that runs on while still feeling incomplete:
Oh no . . .
Well I really want to get started on my internship as soon as possible so hopefully you can see why I'm qualified from all that stuff, so make sure you call me.
Instead, seize the chance to reconnect with the company and invite them to discuss more of your qualifications:
That's nice!
I'm eager to not just contribute to JPMorgan Chase & Co. but also soak up every bit of knowledge and experience available. Looking forward to discussing this opportunity further at your earliest convenience. Thank you for considering my application.
Sincerely,
Maya Haddad
How can I connect with the company?
Visit the company's website and browse their About page, any mission statement, company history pages, etc. See if you can find values that overlap with yours to reflect in your cover letter and use as a segue into your qualifications!
Where do I find who I'm writing to?
If you didn't come across the name of the recruiter or hiring manager while researching the company and combing through the job listing, don't worry! You may also be able to look through professional social media accounts like Facebook, Instagram, or LinkedIn.
How long should my cover letter be?
Anything longer than one page probably won't be read all the way through since recruiters have limited time, so keep your cover letter short and sweet. You want to nail that internship by showing your ability to convey information efficiently.