You're a motivated professional who is eager to get into your ideal profession. You're organized, timely, and know how to exceed exact specifications to wow employers.
Is your resume template capable of getting your career off to an excellent start?
Many internship candidates apply to roles without a ton of experience in their desired field. We've done the research to help you stand out with our internship resume examples that'll help you showcase your skills successfully in today's job market.
---
Internship Resume
Why this resume works
With an internship resume, it's time to pull out all relevant experience—even when it didn't come with a formal title. Add related projects and hobbies to build a consistent profile as a promising professional in your target field.

Highlighting interests in reading, blogging, and video production on this resume all work together to create an impression of a budding journalist that's earned a competitive internship.
---
College Internship Resume
Why this resume works
A college internship resume needs to discuss more than just academic performance. Take this opportunity to show off the applicable skills you've picked up outside the classroom.

Weaving in examples of laboratory software you've used is more likely to land you a research assistant internship than simply listing relevant coursework.
---
Engineering Internship Resume
Why this resume works
Recruiters look for strong technical aptitude on an engineering internship resume. Include projects where you've gone above and beyond to build innovative solutions if you want to stand out as a top applicant.

Holding a leadership position in a technology club is a great accomplishment to highlight as an aspiring engineering intern.
Related resume examples
---
Use the Job Description to Your Advantage for Your Internship Resume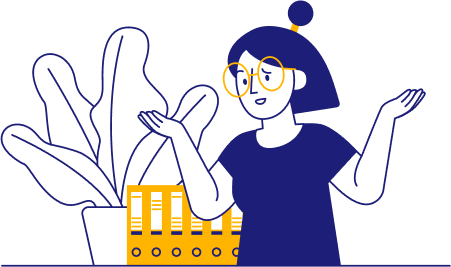 Every internship you apply for will come with a unique set of skills the company is looking for in applicants. Therefore, using a mix of skills you possess from education and previous work experience, like team collaboration and problem-solving, and what is emphasized in the job description will be ideal.
Many internship candidates wonder about what mix of hard and soft skills they can list. Ultimately, it comes down to the position you're applying to. Jobs in technical roles like finance will want to see as many of your technical abilities as possible, such as budgeting. However, something more customer service-oriented would benefit from soft skills like communication.
Need some ideas?
15 best internship skills
Customer Service
Data Analysis
Microsoft Office
Workflow Documents
Inventory Monitoring
Inbox Sorting
Data Entry
Problem-Solving
Team Collaboration
Efficiency Improvement
Independent Research
Office Administration
Writing & Proofreading
Asana
Task Prioritization

Your internship work experience bullet points
Many internship applicants won't have a ton of work experience. However, this section is still important since hiring managers will want to know how you'll apply your top skills to their workplace.
Try to pull as many relevant examples as possible from your previous work experiences or education in this section. For instance, jobs that involve customer service or data entry are usually very applicable. You can also include relevant projects you completed in school to provide more depth and career-specific examples.
Hiring managers will be really impressed if you use metrics within your examples to showcase what you've achieved. Let's take a look at some popular metrics internship hiring staff love to see.
Efficiency: As an internship candidate, you bring a fresh perspective. Showing how you can perform tasks more efficiently can be a great way to stand out.
Satisfaction scores: Internships often involve working with customers or improving their experience, so this is always a good metric to include.
Accuracy: Many internships involve data entry or organization tasks, so emphasizing how you perform accurately is a great idea.
Sales revenue: Every business revolves around sales, so applying any experiences where you increased sales will make you stand out as an internship candidate.
See what we mean?
Managed social media for a school publication, creating engaging posts in Canva to increase follower counts by 39%.
Created learning opportunities for technology-focused workshops within the school as an EngageTech leader, resulting in a 53% increase in STEM class engagement.
Collaborated with a student team on an innovation challenge to develop a sustainable solution that reduced energy costs for a community center by 21%
Maintained accurate lab records, including experimental procedures, data logs, and quality control documentation, that adhered to regulatory standards with 98% compliance.
Facilitated training workshops on database navigation and research strategies that grew attendance by 34%
9 active verbs to start your internship work experience bullet points
Led
Created
Maintained
Improved
Presented
Developed
Produced
Researched
Analyzed
3 Tips for Creating an Internship Resume Without Much Work Experience
Use education to your advantage

Any higher education or certificates you've completed are meant to prepare you for your field of choice. Therefore, you should use it to your advantage in internship resumes. For instance, what you learned about general ledgers in an accounting class would be great to include in a financial internship resume.

Try using a resume objective

A resume objective can help you display additional relevant skills you possess that aren't accurately represented in other experiences. For instance, a few sentences about how you've maintained a 3.91 GPA in your marketing classes and have two years of customer service experience would be great for a sales internship.

List hobbies/interests

Any relevant hobbies & interests can also contribute to your skills and passion for a desired field. For instance, if you're applying for a culinary internship, your time as a member of your school's cooking club would be great to list.
3 Internship Resume Tips for Applicants with Some Experience
Stick to three or four jobs

Focus on jobs that are the most recent and most relevant to the position. For example, a previous job working at a nursing home would be much more relevant than your prior position as a shoe sales clerk if you're applying to a nursing internship.

Use reverse chronological formatting

Experienced internship applicants should list their most recent experiences first. It'll be the most relevant to using current business technology or having applied skills you've gained from your education.

Limit what you include to one page

Even if you have a lot of experience, hiring managers simply want a brief overview of your skills to make an easy decision. For instance, if you're applying to a supply chain internship, keeping a focus on your key logistics planning skills to narrow the information down is a good idea.
Do internship applicants need a cover letter?
Some internships may list the cover letter as optional. However, you should still include one. Try to use your cover letter to show how you connect to the company or how you'll apply your key skills in the position. For example, a company focused on sustainability will enjoy hearing about how you were the head of your school's waste management program.
How do I make my internship resume stand out?
You can make your resume stand out by using measurable examples and relating as much of your prior experience as possible to the position. For instance, using metrics in process improvement and efficiency would be great to include when applying for a project management internship.
Should interns use a resume objective?
A resume objective is a great idea if you don't have much experience in your desired field. It'll help you stand out by listing a few sentences about your most relevant experiences right away, like achieving high customer satisfaction scores or maintaining a great GPA in your core classes.