Embarking on a college internship, you're about to set off on one of your first adventures in the professional world. Whether you want to score a position within your college or you're hoping to get started at a company that works in your field, you've got an exciting journey ahead.
To land your dream internship, you'll need an application that truly stands out. However, building an impressive resume when your experience is fairly limited can be challenging.
We're here to help you start your career the right way. Begin by selecting your ideal resume template from our college internship resume examples. And coupled with our resume tips, you'll score more interviews in no time!
---
College Internship Resume
---
Clean College Internship Resume
---
Modern College Internship Resume
---
What Matters Most: Relevant Skills & College Experience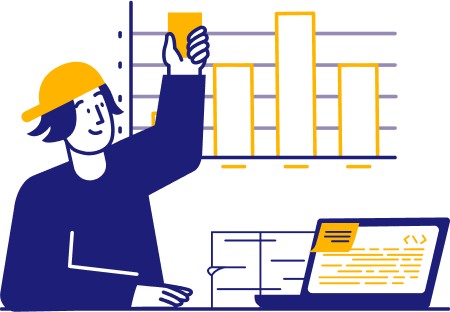 The skills section of your resume is where you can show potential employers (or your professors, if you're applying within the college) what you're capable of.
This is the first section most people will look at, so you really want to make it pop. That's why it's important not to throw it away and fill it with generic skills like "hard worker" or "dedicated." Instead, study the job description or the placement carefully and identify a few of the key skills that should appear on your resume.
The exact content of this part of your resume will depend on your field of study. For instance, if you're studying computer science, make sure to list the programming languages you're familiar with, like Python or JavaScript.
No matter your field, choose skills that appear in the job description, but also those that show your ability to conduct research, work in a team, and leverage your industry-specific knowledge.
9 best college internship skills
Matlab
Microsoft Office
Data Analysis
SPSS
Technical Writing
Database Management
Reporting
Project Coordination
Tableau
Sample college internship work experience bullet points
Filling out this part of your resume might be intimidating if you have little to no professional work experience, but don't worry! You have more noteworthy achievements than you might think.
As a college student, you should mix and match in this section. If you have some experience from a part-time job, it can be a good thing to include, even if it doesn't match your field of study.
If you're applying for an internship related to your field, such as a lab assistant or a junior sales specialist, focus on academia, such as projects you've completed. Add some useful metrics to make them really stand out.
Here are a few examples:
Conducted 430+ standardized diagnostic tests with a 97.7% accuracy rate
Visualized data using Matlab to clearly present findings at 3 research conference presentations
Supported data entry and analysis for a college research project, improving data accuracy by meticulously validating 1,000+ records
Utilized Excel to manage and analyze a budget for a student organization, identifying cost-saving measures that reduced expenses by 18%
Top 5 Tips for Your College Internship Resume
Talk about your projects

College projects can be a great source of early experience, so mention them in your resume. For instance, talk about the time you worked with 5 other students to develop a grocery shopping app using PHP.

Include references

If you're applying for an internship within your college, it's a good thing to add enclosures to your resume. Ask your professors for letters of recommendation and add them to present extra credentials.

Update your resume

It might be tempting to send the same resume to every internship you find, but it's much better to tailor your resume to the job description. Update your skills, coursework, and work experience. For example, if you want to land a Python internship, discuss automation, data analysis, or database management.

Show off additional credentials

Do you have any extra certifications or awards in your field, or perhaps you're proud of your GPA? All those things are great to include in a college internship resume.

Consider adding a career objective

Your professional road still lies ahead, but potential employers appreciate knowing you're thinking big. Add a career objective that mentions the company by name and briefly outline what you want to learn during your internship.
How long should my college internship resume be?
Your resume needs to be concise in order to capture the attention of recruiters, who often scan hundreds of applications in a day. Keep to a one-page resume, focusing on skills that are relevant to your field of study and the company you're applying to.
Should I include any soft skills?
This depends on the internship and your college major. If you're applying to a people-oriented internship, such as a nursing aide or hospitality worker, some specific soft skills can be good to include.
Should I mention unrelated part-time jobs?
If the job is completely irrelevant to your application, such as a dog walking gig for a coding role, you can skip it in favor of personal projects or coursework. If there is some overlap, it's best to include it.