Are you ready to take all the knowledge you've gained in college and apply it towards an awesome internship that will give you some of the experience needed to break into your ideal field? Do you have some exciting projects and accomplishments to share?
Sounds awesome! But you might still be wondering how to arrange everything on your resume so that it looks as credible and qualifying as possible for your new role as an intern.
We've been helping people break into new fields for years! So sit back, read through these three college student resume for internship examples and our corresponding advice, and get ready to succeed.
---
College Student for Internship Resume
---
Formal College Student for Internship Resume
---
Elegant College Student for Internship Resume
Related resume examples
---
What Matters Most: Your Skills & Experience Sections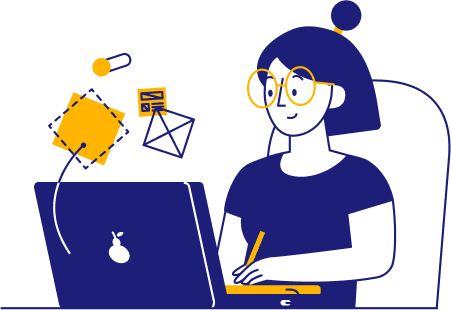 While the types of skills you include will directly depend on which type of internship you're applying for, balance and clarity are always helpful! Recruiters want to see that you have what it takes—plus a little something extra that sets you apart.
If you're going for a more technical role (like just about anything within the realm of computer science), it's especially important for you to be precise about your hard skills. That means each list item should be both professionally relevant and specific.
So, avoid generic skills or terms that could apply to just any field, and focus on honing your presentation to show more in-depth abilities that specifically qualify you for that internship. Don't pitch your cooking skills for an IT internship!
Check these out:
9 top college student internship skills
JavaScript
HTML/CSS
Oracle
Django
PostgreSQL
RESTful APIs
GraphQL
Git
Algorithm Design
Sample college student internship work experience bullet points
Some applicants get a bit uncertain about this part, so let's go over a few ways you can show recruiters how you've put your skills into action.
Plenty of people already have some job experience that's at least somewhat relevant to the internship they're hoping for. List it if you have it! It isn't "backwards" to go from a job to an internship if you've just graduated or decided to switch to a more specialized field.
Use any previous jobs, other internships, or even volunteer projects that relate to your career goals and demonstrate your abilities. And always measure your impact! You need quantifiable data like time measurements or budget savings to back up your achievements and prove that you've already made a difference.
Here are some examples:
Performed bug fixes by utilizing JavaScript proficiency to reduce glitches by 11%
Updated software on computers and performed basic maintenance on office devices to save $12.3K+ in repair costs
Streamlined work flow by implementing a ticketing system and grouping similar issues together, reducing time to complete inbound requests by 3 days
Build a scraper in Python to structure data on thousand of publications, using the Natural Language Toolkit library to improve abstract searches for research publications by 14%
Top 5 Tips For Your College Student Internship Resume
Don't forget your relevant courses

Since you're applying for an internship, it can be especially helpful to include other relevant courses within or alongside your degree in your education section. Don't forget any independent classes you've taken—especially if they lead right up to your internship!

Group like skills together

Keep your skills list tidy and organized by arranging your skills in groups. So, if you're applying for a software-related internship: List Python-related skills together, name JavaScript tools in succession, and so on.

Mention your grad date

If applicable, make sure you're upfront about your graduation date on your internship application. You don't want to confuse recruiters—or wind up biting off more than you can chew to avoid passing up an opportunity for much-needed internship experience!

Polish your resume professionally

Some people really can't resist including a bold color or two on their resumes, but you really want to keep this to a minimum. Stick with just one color, use it sparingly, and ensure that everything is still highly readable. Show recruiters that you're already professional and polished for your internship!

Don't fear white space

When you pick your resume template, go for one that puts your greatest accomplishments front and center. But don't be afraid to leave a little breathing room, too—it's better than your resume looking crowded or filler-heavy. When you're applying for an internship, you want all emphasis to rest on your qualifications.
Do I have to customize every time?
Yep, and it's easier than you might think! Refer to the internship description for phrases and keywords that stand out as good examples of team culture. Reflect these in your resume with a few tweaks to your wording or skill choices to show how you're already the ideal intern.
How long should I make my internship resume?
Keep it to just one page! Preferably slightly less—don't feel pressured to fill the page. Just stick with your highest achievements from college and your most impactful qualifications.
What kinds of fonts should I use?
Just like your color usage, your font choices should be understated. Think "clean, modern, and readable." Recruiters can only spend a few seconds skimming your college internship resume, so make it easy for them to see the good stuff at a glance!