You've done great in college, passing your classes with flying colors and participating in all kinds of class projects. You know how to build a sense of camaraderie with your teammates and get things done.
But how do you break into the working world as a college student with zero professional experience? How can you build a resume that will get the job done?
Don't worry, I've helped plenty of students like you make their way into excellent job roles. Here are 3 resume templates for you to try out, plus some handy advice!
---
College Student No Experience Resume
---
Elegant College Student No Experience Resume
---
Clean College Student No Experience Resume
Related resume examples
---
What Matters Most: Your Skills & Background Experience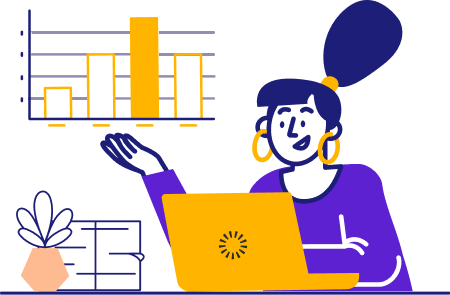 When you lack experience, your skills become more important than ever! As a college student, you now have a nice, clear understanding of what you can do–and recruiters want to know all about it.
Make sure you list skills that are relevant to your field. For example: If you're eager to step into the world of business analysis, then prioritize technical skills and highly relevant abilities.
And make sure those skills are worded in a deliberate and specific way, too! The last thing you want is to sound too apathetic about your future role to dig deeper than the usual generic terms on your resume.
Here are some examples of more specific skills you can use to show off your potential:
9 Best College Student No Experience Skills
SQL
Pandas
scikit-learn
Linear Regressions
Logistic Regressions
Data Reporting
Matplotlib
Tableau
Google Sheets
Sample College Student No Experience Work Experience Bullet Points
Now we're on to the fun part! No really: It's time to get creative and look for some nifty spins to put on your past projects and internships. Class groups, teams, clubs, and volunteer initiatives can all be used to demonstrate your ability to make the most of your skills, too.
Just make sure that anything you include is highly relevant to the field you want to work in! Use those sharp, specific skills you honed earlier to recall examples of experiences when you used them.
And always measure the impact you had when you reached those milestones! Use quantifiable data to back up your achievements and make them look way more credible:
Reported to executives during business analytics class and initiated re-evaluation of resource allocation, saving $47K in vendor costs
Aggregated data from Rotten Tomatoes and used k-nearest-neighbors in scikit-learn to improve recommendation system for personal tastes, boosting positive feedback by 12%
Organized a community outreach for the university basketball team to train at-risk high school students and boost morale, leading high school teams to win 92% of total games
Compiled and prepped 4 years of fantasy football projection data from 8 independent sources into a MySQL database, boosting positive ratings by 14%
Top 5 Tips For Your College Student No Experience Resume
Really leverage those projects

I know, I know, we just talked about it–but this really is a crucial aspect of your resume! When you don't have any job experience yet, you'll really need to hand-pick the most relevant bits and pieces of as many projects and college teams as you can.

Don't worry about white space

Many people hear "one page" and assume that filling their resume page is as important as limiting themselves to one page only. But this isn't the case: Just focus on your best relevant achievements and allow some white space for things to breathe.

Organize your skills

Get strategic about your skill placement. Group similar types of skills together, such as everything related to Python, followed by everything related to data analytics, and so on.

Use a fitting template

By all means, try out as many of my resume templates as you can! But while you compare them, keep a deliberate eye out for which one makes your college and project history look the fullest and most impressive.

Streamline your bullet points

Keeping your experience examples sleek and to-the-point demonstrates your ability to get things done and convey info efficiently. You don't have time to ramble since recruiters have to read things quickly!
Where do I put my contact information?
Honestly, this isn't something to worry much about: As long as it's all together in one place and easy for recruiters to spot at a glance, you're fine.
How do I make my resume stand out?
Customize it for each job description. It's easy: All you need to do is reference the job description again and grab some key phrases and buzzwords to switch out in your resume, and boom: You're now delivering a hand-tailored resume that's designed to impress!
Do I need a resume objective?
In my honest opinion, a cover letter is better. You get the best of both worlds: Your project and educational history will be able to take center stage while you use your cover letter to detail your qualifications in greater depth than you'd be able to with an objective statement.