As an engineer, your role holds immense significance in shaping the world around us. You're the problem solver, the innovator, and the driving force behind complex projects. From designing sustainable infrastructure to optimizing machinery and electrical systems, your skills are diverse and impactful.
But let's face it, when it comes to writing a cover letter to complement your engineering resume, it's a different ball game, and it can definitely feel a bit daunting. We understand that articulating your engineering prowess on paper can be a challenge.
That's why we're here to guide you through the process. Just follow our engineer cover letter examples and tips to simplify this unique writing task and fast forward to landing your dream job in engineering.
---
Engineering Cover Letter Example
USE THIS TEMPLATE
Why this cover letter works
This role demands electrical engineering proficiencies like production processes, software (cue KiCad and ETAP), programming, and familiarity with relevant tech (Think circuits). Articulate applications of such relevant skills and quantified impacts you fostered.

Also, see how Matias enthusiastically kicks off this engineering cover letter. In addition, one or two soft skills should suffice (cue communication skills, project management, and problem-solving).
---
Mechanical Engineering Cover Letter Example
USE THIS TEMPLATE
Why this cover letter works
A compelling mechanical engineering cover letter is like a well-oiled machine. Every component matters, right from the introduction. Emulate how this piece paints a picture of a passionate candidate familiar with the industry and eager to add value.

Use real numbers to underpin impacts generated from industry-specific skills in previous roles (cue 13% improvement in product lifecycle). Proficiency in pertinent software like MATLAB, ANYSYS, and SOLIDWORKS is a welcome bonus.
---
Civil Engineering Cover Letter Example
USE THIS TEMPLATE
Why this cover letter works
A personal narrative of what ignited your passion for the role is a commendable approach to a civil engineering cover letter introduction. Infuse story-telling into your piece, which, when done well, is bound to excite the recruiter.

But again, you must prove your competence. Enter detailed and snappy highlights of your experiences showcasing the use of industry-specific skills like Geotechnical engineering and HEC-RAS and complemented with tangible results.
Related cover letter examples
---
How to Write a Persuasive Engineering Cover Letter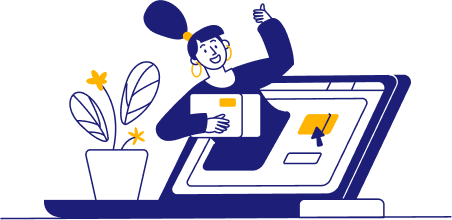 Precision and attention to detail are second nature to you, and writing an exceptional cover letter is already well within your skill set—because you know what makes a good engineer. To truly showcase this expertise and stand out to each potential employer, it's crucial to tailor your cover letter to the specific job description.
For instance, if the role emphasizes management skills, highlight your experience in successfully overseeing complex engineering projects. By doing this, you demonstrate that you've read the job requirements and understand how your qualifications align with the employer's needs.

Getting the greeting right
To kick off your engineer cover letter with a bang, start by addressing the recipient by name. You can find this information by scouring the company's website and LinkedIn profile, or even making a quick phone call. If you absolutely can't find a name, a polite "Dear Hiring Manager" or "Dear [Company] Team" will still do the trick.
Following the greeting, your opening paragraph should be a captivating hook. This is your opportunity to connect with the company and demonstrate why you're tailor-made for the role.
Mention your passion for tackling complex engineering challenges or your admiration for the company's groundbreaking projects. Personalize this for each job application; for example, if the role emphasizes designing and reading blueprints, mention your confidence in that regard.
Now, let's steer clear of some common pitfalls. This example falls flat because it lacks enthusiasm, doesn't address why you're a great fit, and fails to make any connection with the employer or its specific needs.
A bit bland…
I saw your job listing for an engineer online. I noticed you haven't gotten many responses, so I hope you can hire me.
This next example, on the other hand, is positively bursting with enthusiasm. The applicant sounds like they're applying for their ultimate dream job, and that's exactly the impression you want to give.
Enthusiastic and exciting!
I have always revered Texas Instruments' dedication to innovation and forward-thinking, so I am thrilled at the chance to contribute to your advancement in electrical engineering. With a dedication that resonates with your focus on pushing the boundaries of electronics, I bring five years of relevant experience that can help accelerate the development of your products, identify engineering efficiencies, and maintain your reputation for excellence as your electrical engineer.

Crafting compelling body paragraphs
In the body paragraphs of your cover letter, it's time to build on the strong foundation you've laid. For engineers, this is your opportunity to discuss specific projects you've worked on, your technical expertise, and the impact you've made.
Whether it's managing complex infrastructure projects, optimizing machinery for efficiency, or solving intricate electrical system challenges, focus on the engineering tasks that make you stand out.
Numbers are your friends here. Share metrics that illustrate your contributions—whether it's the number of successful projects you've completed, the percentage increase in productivity you achieved, or how your innovative solutions reduced costs or improved safety.
Your expertise will shine!
At Intellic Integration, my contribution was instrumental in designing and deploying 32+ distinct analog circuit projects. By employing software tools like LTspice and KiCad, I was able to aid in the reduction of design turnaround time by 27% while ensuring a defect rate of less than 4%. In collaboration with teams, I also successfully reduced the cost of raw materials by 18% by presenting an alternative vendor offering similar quality products.

Closing and signing off your cover letter with style
In the closing paragraph of your engineer cover letter, your goal is to leave a lasting impression by summarizing how your values, qualifications, and job skills align perfectly with the company.
Begin by reiterating your excitement about the opportunity. Demonstrate that you've done your research by mentioning something specific about the company or role that resonates with you. For example, if applying to a company known for innovative sustainability projects, express your passion for environmental responsibility.
Lastly, never forget to express gratitude for the consideration and conclude with a professional signoff like "Sincerely, [Your Name]."
This closing line is a no-go because it introduces a potential obstacle and is unprofessional for a cover letter. Always leave such discussions for later stages of the hiring process!
Not so fast!
I'm looking forward to working with you. Just so you know, I play golf every Friday so I need to leave by 2 pm on that day. Thanks!
The next example is far more on point. Any company will choose the passionate applicant over everyone else because it gives the impression that you'll go above and beyond.
Great job!
Wade Trim stands as a beacon of engineering brilliance and I look forward to discussing how my civil engineering savvy can catalyze your continual growth and, in return, enrich urban landscapes and escalate societal quality of life. Thank you.
Should I include my address or the recipient's address in the cover letter?
In modern cover letter writing, including addresses is largely unnecessary. Instead, focus on the letter's content, which should emphasize your job skills in engineering and the field you specialize in the most, such as civil engineering.
How can I build a connection with the company?
Customize your cover letter for each job application by mentioning specific aspects of the company that resonate with you. For example, if the company is known for introducing innovative solutions in the medical field, emphasize your excitement at contributing your engineering expertise to such an important mission.
What tone of voice should I use in my cover letter?
Tailor the tone to match the company culture and job description. If the company has a formal culture, keep your language professional. If it's more relaxed, you can be slightly more informal, but always maintain a respectful and positive tone. Don't be afraid to use technical engineering jargon to show your knowledge.