Your expert leadership helps companies achieve the best results. Process improvement plans are implemented, job results are monitored, and policies and procedures are enforced effectively with you leading teams.
Does your cover letter complement your supervisor resume as well as help you showcase your leadership abilities as a supervisor?
Since supervisors can significantly impact company or departmental success, hiring managers will review cover letters thoroughly to ensure they bring on the right leaders who align with the company's vision. You can use our supervisor cover letter examples as a template to impress with your abilities in 2023.
---
Supervisor Cover Letter Example
USE THIS TEMPLATE
Why this cover letter works
Highlighting your strengths and potential value at the outset is commendable. From there, detail specific examples of your professional experiences and achievements, focusing on core qualifications like team leadership, process improvement, project management, software proficiency, resource allocation, and budget management.

Conclude your supervisor cover letter with a reinforcement of your interest, gratitude, and a clear call to action encouraging further discussion.
---
Warehouse Supervisor Cover Letter Example
USE THIS TEMPLATE
Why this cover letter works
Notice how Kira begins this warehouse supervisor cover letter with a confident statement of interest, then proceeds to narrate diverse yet relevant experiences? Expressing alignment with the organization's mission also goes a long way.

Don't just highlight responsibilities: reinforce your credibility with quantified impacts you fostered in your previous workplaces using skills such as inventory management.
---
Maintenance Supervisor Cover Letter Example
USE THIS TEMPLATE
Why this cover letter works
This role demands familiarity with machines, equipment, and safety guidelines, people and leadership skills, attention to detail, resource allocation, problem-solving, and computing skills.

Your maintenance supervisor cover letter should show a few of these proficiencies in action, backed up by quantifiable outcomes like reduced machine downtime and improved production. Make sure to align the narration with the employer's needs.
Related cover letter examples
---
Top Strategies for Writing Your Supervisor Cover Letter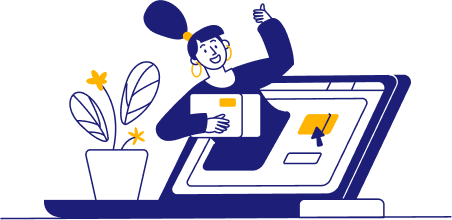 Just like you need to tailor your supervisory approach to your team's needs, it's also important to customize each cover letter you submit to a company's specific objectives.
Every company runs things a bit differently, from how they manage schedules to optimizing the customer experience. Therefore, it's important to ensure you connect with the company's mission and the leadership skills they're seeking throughout your cover letter to ensure you stand out from other applicants.

How to improve the greeting and intro of your supervisor cover letter
If you were leading a department meeting about key workplace changes, you'd want to use an opener that immediately grabs your staff's attention. The greeting and intro of your cover letter should also be written with that same idea in mind.
Just like you'd want to learn all the names of your co-workers and customers to provide a personalized experience, you also want to try to locate the name of a specific hiring manager to address in the cover letter greeting. Try to review the job description and company website to see if you can find a specific person to address here.
It's also best practice to reiterate the company's mission and how your skills, like process improvement and budgeting, will fit into the equation.
You should avoid an opener that sounds too bland, like the one below, that sounds like the applicant could be applying to any supervisory role.
Not grabbing attention with this one!
Hello,
I came across your supervisor job opening and was excited at the possibility of working for your great company. I have three years of supervisory experience, so I believe my skills will be a fit for your needs.
Instead, aim for an opener like the one below that directly relates how the applicant's experience fits in with Abbott Laboratories' goals of maintenance efficacy and diminishing equipment downtime.
An opener relating experience to company needs!
Dear Ms. Williams,
With six years dedicated to honing my equipment maintenance skills, I understand the critical contribution a maintenance supervisor plays within a distinguished company such as Abbott Laboratories. Striving to boost maintenance efficacy while diminishing equipment downtime spurs my enthusiasm to serve as a maintenance supervisor at your esteemed organization.

Write a well-planned body for your supervisor cover letter
In the body of your cover letter, you'll want to get into the details of why you're the best fit to lead a company's teams.
One of the best ways to stand out is to include metrics, which will be the backbone of many of your process improvement-related decisions. For instance, you could write about how you helped reduce costs or improve employee satisfaction in previous roles.
If you don't have much previous supervisory work experience, you could also discuss any alternative examples of leadership or showcase high technical ability. For instance, an IT supervisory applicant could write about how they led a team on a company-wide cybersecurity initiative or trained new employees on the maintenance scheduling process.
A great body paragraph showcasing technical ability!
At Coyote Logistics, I implemented an effective Inventory Management System, which led to a 17% reduction in shrinkage and increased inventory accuracy from 79% to 98.2%. This improvement significantly reduced costs and improved customer satisfaction.

Craft an effective closing for your supervisor cover letter
As you reach the end of your cover letter, you want to ensure the leadership abilities you discussed and your connection to the company's mission leave a lasting impact.
Ideally, you want to relate back to the essential details you covered one last time, such as how you're eager to use your OSHA safety knowledge to help the company achieve a safe and effective manufacturing environment.
It's also a good idea to thank the hiring manager for their time and end with a light call to action like "I look forward to discussing this position with you further." It'll help reinforce your interest and the actions you want them to take, just like you'd want to do after giving an employee some tips on improving their performance.
The closer below is a good start, but it loses impact when the applicant doesn't relate to any specifics about the company or their supervisory skills.
Lacking details here!
Thank you for reviewing my qualifications. I hope you'll find that my supervisory experience will be a great addition to your organization's needs.
Sincerely,
Josh Bentley
Instead, aim for a closer like the following that relates directly to the applicant's passion for Walmart's commitment to maintaining safe and efficient warehouse operations.
A great closer that connects to the company's mission!
Walmart's commitment to maintaining efficient and safe warehouse operations resonates with my values and objectives. I look forward to discussing further how my experience and contributions can support your warehousing goals. Thank you for your consideration.
Sincerely,
Kira Popov
Does my cover letter have to be rewritten for each job? 
You can use a similar template and structure for each cover letter you write to speed up the application process. However, it is important that you rewrite the specifics each time to connect with the company's mission and how your supervisory skills, like employee relations and project management, fit in. 
Can my supervisor cover letter go over one page? 
You should avoid going over one page with your supervisor cover letter. Aim to keep it concise and relevant to the specifics of the position. For instance, if you were applying to be a retail supervisor, you may want to narrow in on abilities like floor planning and customer experience optimization. 
How should I format my supervisor cover letter? 
Format your cover letter like you would when writing professional correspondence to company leaders. You should use 11-12 point Arial or Times New Roman font, have well-defined paragraphs with key information, and clearly write your name, contact info, and position at the top.