Being a supervisor isn't easy, whether it's grappling over a difficult decision, providing constructive criticism to an employee, or taking the heat when things go wrong. You know that being a great supervisor is more than just meeting objectives; it means being a compassionate, engaged leader.
When your work revolves around helping other people, it's difficult to take the time for yourself to write a resume. That's where we come in!
We've reviewed hundreds of resumes and researched many supervisor roles to learn how to build a winning resume. Our seven supervisor resume samples (and helpful guide) are guaranteed to improve your resume and help you land interviews (and a job!) in 2023.
---
Supervisor Resume
Why this resume works
Although they used to be essential back in the day, resume objectives have recently gotten a bit of a bad reputation. However, just because they're not popular doesn't mean they're obsolete.

Objectives are helpful when you're changing careers, just starting your career, or when you don't have much work experience.
If this sounds like you, add an objective and tailor it for each job application by including the company's name, the role you're applying for, and the skills you'll bring to the table.

Don't forget to fill out every section on your supervisor resume! It's easy to forget the small sections, like your contact header, but don't let something small be why you don't get hired.

Always check your resume for errors and overall completion to avoid typos, grammar mistakes, and missing information!
---
Call Center Supervisor Resume
Why this resume works
Including quantifiable metrics (aka numbers) is the best way you can draw an employer's attention and get them to read your call center supervisor resume longer.

While words are great, numbers are measurable. Try including metrics about the number of new staff you've hired, the number of employees you supervised, the increase in call rate efficiency, average customer review ratings, the number of calls you made per shift, and really anywhere else you can add numbers!

While higher education likely won't be required for a call center supervisory role, you always need to list the highest amount of education you've received.

There's a reason an education section is on every resume outline; employers always need to see that you've finished some schooling.
---
Housekeeping Supervisor Resume
Why this resume works
Being a housekeeping supervisor is hard work—it takes initiative and serious attention to detail. Be sure to demonstrate your go-getter attitude in your work experience bullets.

For example, did you recommend new technology that increased your team's efficiency? Did you suggest areas to decrease spending? Showing how you went above and beyond is the way to get noticed!

The best way to get your housekeeping supervisor resume noticed is by ensuring it's completely error-free.

Never submit your resume until you've checked your resume yourself and gotten a second pair of eyes to take a look.
---
Maintenance Supervisor Resume
Why this resume works
Equipment failure can be disastrous in any production company. Therefore, it should be avoided at all cost. When hiring, recruiters will be interested in bringing on board a candidate who is both proactive and competent in equipment maintenance.

It's for this reason that this maintenance supervisor resume highlights a proactive approach to maintenance and ensuring minimal equipment downtimes. You can go further and add metrics for achievements in process and resource optimization.
---
Operations Supervisor Resume
Why this resume works
Your operations supervisor resume is only as good as the skills you add, so ensure your resume's skills section matches the job description.

If you don't include relevant skills, employers may never see your resume if they're using ATS to filter out resumes. Including a skills section ensures you have the right keywords to pass the ATS while also highlighting your abilities for the hiring manager.
So, read the job description thoroughly to find skill keywords that employers will want to see, such as scheduling, sales, and Microsoft Office Suite.

It may feel silly to worry about how you structure your resume, but if you want to demonstrate your career progression, which means you need good resume formatting.

Start by listing your work experience in reverse-chronological order, with your most recent job at the top. That way, employers will see how you've climbed from an entry-level role into a senior position.
---
Production Supervisor Resume
Why this resume works
Production involves a lot of cogs that demand proper planning for all processes to keep things flowing seamlessly. When you look closely at this production supervisor resume, one of the things that stands out is shift management.

Managing all workers and processes takes diligent planner, and recruiters would not miss spotting such an achievement when making their final hiring decision.
---
Warehouse Supervisor Resume
Why this resume works
Writing your warehouse supervisor resume isn't an easy feat if you have years of experience. How are you supposed to keep everything to one page?

Using a resume template can help you stick to a single page, but you also have to make sure you're adjusting your font size and margins.
Include enough white space to make your resume easy to read with room for your content, too.

As a warehouse supervisor, you're actively engaged in the day-to-day warehouse operations. Show that same level of engagement by using an active voice in your work experience bullet points.

The key to active voice is by keeping "you" as the subject. The best way to do this is by starting with action verbs, like "mentored," "operated," "resolved," and "monitored," since they show leadership and limit the need for personal pronouns that take up space.
Related resume guides
---
4 Expert Tips to Perfect Your Supervisor Resume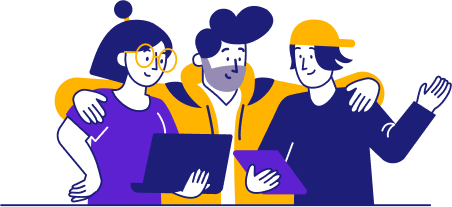 Supervisors are responsible for overseeing a group of other employees, as well as monitoring the work they do so everything runs smoothly. A lot rests on your shoulders if you're a team supervisor, from keeping employee morale high, to meeting department objectives, and helping to onboard and train new employees.
If you're going to apply for a supervisor position, you'll need to know how to write a great resume. After all, it takes an excellent resume to ensure you stand out from the crowd and get invited for an interview!
Not feeling too confident about the state of your supervisor resume? BeamJobs is here to help! Keep reading to find out the top four ways to perfect your supervisor resume, like how to:
Showcase your supervisor skills
Format your supervisor resume
Quantify your previous impact
Customize your resume for each job
Tip 1: Showcase your supervisor skills
An important part of crafting the perfect supervisor resume involves focusing on your skills as a supervisor while also making sure it's easy to read!
That's because most companies today use applicant tracking systems (ATS) to scan through applications. With many job openings receiving hundreds of applications, it's time-consuming for hiring managers to read each application individually. That's where the ATS comes in.
Basically, the ATS scans resumes for certain prerequisites, like keywords on certain skills. Then, the resumes that include those keywords are passed on for human inspection.
That's why it's important to include the most relevant supervisor skills with easy-to-read formatting, like bullet points. If you don't have them, or it's not easy for the ATS to scan, you'll be out of the game before even starting!
So how do you beat the ATS? As a rule of thumb, start by looking at several job descriptions for supervisors in your field. They'll probably include terminology or phrasing that's aligned with the hard and soft skills employers want to see. Once you have a list with the most-mentioned skills, make sure to include those in your resume. Here's a fictional excerpt of a supervisor vacancy you might use when choosing what supervisor skills to list:
The warehouse operations supervisor oversees all daily operations and maintenance of locations within the entertainment venue. They will be responsible for employee productivity and performance, customer service, and company policy adherence from a safety perspective. Must also provide final sign-off for administrative and documentation requests (invoicing, purchases, deliveries, etc.)
With a description like this, some of the skills you could list might be:
Data analysis
Sales
Microsoft Office suite
OSHA training
Team management
Verbal communication
Accounting
It's important to customize your supervisor resume skills section to each job you're applying for, but there are some skills that you'll tend to see in most vacancies, whether you're working in a hotel or warehouse. That means it's probably good to include at least a few of these in-demand skills on your supervisor resume, as well.
Time management
Written or verbal communication
Ability to work under pressure
Scheduling
Employee training
Collaboration
POS systems
More than just putting skills in your skills section, you should include them in your work experience, too. Take a look at this resume example showcasing some skills in a work experience entry, like social media, employee training, mentoring, and inventory management.

Tip 2: Ensure your supervisor resume format works
Before you put your pen to paper, it's critical to ensure you choose the right resume format. The wrong format makes your resume look disorganized, causing readers to skip over key details (or worse, not read it at all).
The most popular resume format in 2023 is the reverse-chronological format, which is generally the quickest and easiest for ATS to parse. This standard resume format is what most hiring teams are used to seeing, and it gives them a high-level overview of your most recent experience.
A good resume is more than just using the right format, though; there are some other handy resume tips you should keep in mind so that your supervisor resume is easy on the eyes, such as:
Keep your resume to just one page. Less is more—trust us.
Don't use fancy icons or images since it's difficult for the ATS to scan.
Put your resume in PDF form so no one can make changes or mess up your layout (you can submit a .docx file, too).
Include the title of the position you're applying for at the top of your resume (not your current job title).
Decide if you need to add a resume objective or summary.
Add or omit a resume objective to your supervisor resume
About the last point we mentioned, you might be asking, "What's the difference between a resume objective or summary?" Good question!
An objective focuses on your relevant qualifications and expresses your interest in the supervisor role. Meanwhile, a resume summary summarizes (get it?) your unique set of skills and experience, making it useful if you have many years of experience, especially in more niche fields.
Before you add either to your resume, stop and ask yourself: "Does it add value to my resume?" If it's generic or uninspired, it may do more harm than good. Remember, recruiters skim most resumes to see if it's a great fit, and if you don't have a customized resume objective or summary, you could end up being rejected.
For example, here's a generic summary:
Hardworking operations supervisor with several years of experience in hospitality and retail. Excellent in customer service interaction, safety training, and keeping team morale high.
While these skills are great, this summary adds nothing that a recruiter wouldn't be able to get from skimming the rest of your resume.
A better option would be:
Experienced operations supervisor with 12+ years experience. I've utilized data analysis to increase customer satisfaction by an average of 54%, simultaneously reducing overall budgetary costs by an average of 21%. Proven track record of consistently increasing overall efficiency by up to 19% within eCommerce industry.
This summary offers a quick glance at some of your best achievements by using quantifiable metrics to pack a bigger punch.
Let's look at some examples of objectives.
A poor objective could look like:
Searching for a new warehouse supervisor role for more experience in inventory management. Skilled in accounting and team management.
This objective adds nothing that the recruiter wouldn't be able to get from reading the rest of your resume, so it would be best to leave out entirely.
You could make it stronger with something like:
Dedicated warehouse manager with 2 years of financially savvy accounting experience using tools like Quickbooks, plus outstanding team management skills. Looking for a role at Garden Entertainments to sharpen my expertise in inventory management to streamline the company's warehouse operations.
With an objective like this, a recruiter can quickly see why your interests and skills fit the role, as well as what you'd like to get out of the position. Major score!

Tip 3: Quantify your impact as a supervisor
The most surefire method to stand out amidst a sea of text is leveraging metrics that quantify your impact. Not sure what kind of quantitative data or stats to include? We've got you covered!
Some examples include:
Productivity levels: If your supervision style helped improve overall productivity levels, freeing up more time for other tasks, make a note of it.
Costs: Whether you reduced labor costs, minimized extraneous spending, or otherwise helped to save the company money, include the amount or percentage.
Leadership abilities: If you had to supervise a large number of employees, help keep employee morale high, or conduct training sessions, mention the number of people you led and how you improved the workplace culture.
Customer satisfaction levels: Did you help your team improve customer satisfaction or reduce overall complaints? Write it down!
So how could you translate all that information into job description bullet points? Here are some examples:
Here are some examples:
Compiled and analyzed industry data to pinpoint driver delivery trends and mapped new routes to minimize delivery times by 12%
Supervised 42 employees and onboarded 15 new employees in a year using 4 personally-designed training programs
Increased cleaning standards for a team of 29, reducing customer complaints by 55%

Tip 4: Customize your resume for each supervisor job
There's no such thing as a "one-size-fits-all" approach with resumes. Sure, you'd be able to send out 50 applications in no time, but this is a quality game, not a quantity game.
Recruiters will be able to tell when a supervisor's resume isn't tailored to them, and a generic application puts you at the very bottom of the pile!
When customizing your resume for a supervisor job, you don't need to write a new resume each time. Just adjust some details to better reflect the supervisor position you're applying for. Here are a some of the sections you can customize:
Resume objective or summary: If you're applying for a warehouse supervisor position in eCommerce, highlight any relevant eCommerce experience you've had, or specific interests or skills that could be useful, like data analysis.
Skills: Like we mentioned earlier, list relevant hard and soft skills that highlight your expertise. Are you applying for a housekeeping role? Focusing on inventory management or sanitation are important. Meanwhile, an operations role might mention Internet security.
Job description: Use this section to weave in some of your skills more subtly. Let's say the position is looking for someone with strong leadership and safety skills. You could mention any safety trainings you organized or oversaw, and how this led to a reduction in workplace injuries.
Let's make this advice more practical and look at some real-world examples of how you might want to tailor your supervisor resume based on the kind of job you're applying for.
Supervisor resume
Mention a well-rounded set of hard and soft skills, but make sure you feel comfortable putting them into practice. If there's a skill that might make you stand out, include it.
Keep your resume to a page at most!
If it's your first supervisor role, consider adding relevant hobbies or interests to your resume as an additional asset.
Call center supervisor resume
Focus on relevant tools or software systems you can use effectively, like Voicent or Zendesk. Put these into your skills section!
Start by using active verbs that indicate ownership, like "managed" or "coached." Need an example? Check out the picture below!
Try to include relevant initiatives beyond the company's bottom line that you could use to your advantage. Did you find ways to improve employee satisfaction or reduce fatigue? These are the details that will cinch you the job!
Operations supervisor resume
Operations supervision can often be quite a broad field. Use your objective or summary to really hone in on skills or experience that make you especially talented, like certain sales software or troubleshooting.
If you've gained more experience over the years, it's important to use a reverse-chronological format so there's a clear progression in your increase in responsibility.
Leverage quantifiable metrics so it's easy for the hiring team to see your expertise, whether it's in cutting costs, increasing productivity, etc.
Warehouse supervisor resume
Don't forget to add the title of the position you're applying for (ideally under your name)!
Use active voice and strong verbs throughout to demonstrate ownership of your tasks and achievements (for example, "monitored," inspected," or "collaborated") since warehouse supervisors require a stronger focus on safety and technical abilities.
Have a mix of work experience bullets that showcase not only your hard skills (accounting, inventory management) but also soft skills (conflict resolution, people management).
Here's a short snippet from our warehouse supervisor resume showcasing hard and soft skills (plus some good metrics and technical abilities)!
Summary of Advice for Your Supervisor Resume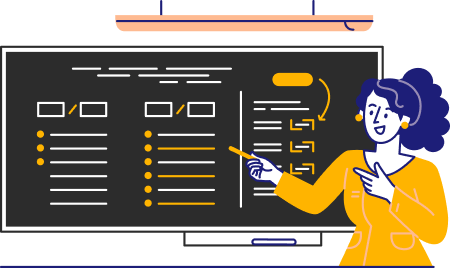 What a ride! If you stuck around till the end of this guide, good on you! Sure, it can feel overwhelming to create a resume, but with the tips we provided in this article, you can easily stand out from the crowd with a resume that 'wows.'
Now that you've made it here, you should have the skills to:
Showcase your skills as a supervisor
Format your resume for ATS
Leverage metrics to quantify your impact
Customize your resume
But there's more! Have you finished writing your resume, but not sure if it's there yet? Polish it up using our resume checker, which offers AI-powered tips to make your resume shine. Or maybe you're still staring at a blank screen; our resume builder will help you bring your resume to life. To start, just pick a resume template, click, and get to editing!
No matter where you are on your journey to landing your next supervisor job, we're rooting for you and are here to help. You've got this!