When products need to be shipped, organized, and received, you're there to ensure it gets done right and in a timely manner. That's why organizations will benefit from having you as their next warehouse supervisor.
Have the skills on your resume been packed up in the same organized manner?
You don't need to be an expert in shipping and receiving, along with creating a resume. You can leave the latter to us by using our data-based warehouse supervisor resume examples to help you land your preferred job in 2023.
---
Warehouse Supervisor Resume
---
Formal Warehouse Supervisor Resume
---
Elegant Warehouse Supervisor Resume
Related resume examples
---
"
What Matters Most: Your Warehouse Supervisor Skills & Work Experience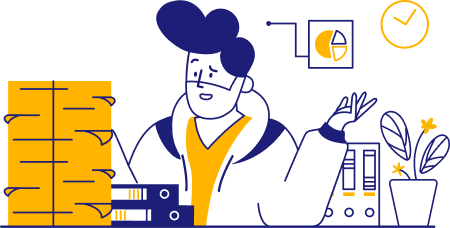 Whether it's maintaining inventory or ensuring timely exports, you'll likely impact various warehouse operations.
The need for several abilities can cause many supervisor candidates to struggle to narrow down 6 to 10 top skills for a resume. A good practice is to assess the specific needs of each warehouse since they may ship and receive a variety of different products.
Does the warehouse manage heavy appliances? Then your ability to use side loaders for maneuvering heavy items would be great to include.
Here are some top warehouse supervisor skills companies look for on resumes.
9 top warehouse supervisor skills
Data Entry
Supply Chains
FIFO
Forklift Certified
Scheduling
Netsuite
ShipHero
Team Leadership
OSHA
Sample warehouse supervisor work experience bullet points
Today's fast-paced economy requires more efficient shipping and receiving processes than ever before. It can greatly impact the customer experience when most consumers want to receive items in a matter of a couple of days.
Companies will want to see the results you've achieved in past positions to know you're up for the task. Try including numerical examples, like reduced shipping times or inventory management efficiency, to stand out in this section.
Remember to keep each example short and straightforward, just as you would when outlining instructions to your warehouse staff.
Here are a few samples:
Used ShipHero to optimize shipping and receiving processes while overseeing a 14,000-square-foot facility to cut costs by 27%.
Provided leadership, coaching, and encouragement to all warehouse workers to improve employee satisfaction scores by 67%.
Created a new inventory system in Netsuite to manage online orders 78% more efficiently.
Provided OSHA safety training to a 28-person team to reduce accident risk by 89%.
Top 5 Tips for Your Warehouse Supervisor Resume
Use the right formatting

Warehouse supervisors will be best served by using reverse chronological formatting. It gives hiring managers a great view of how you've grown your career and emphasizes your most recent abilities in modern forklifts and inventory management systems.

Limit your work experience to three or four jobs

You've probably held several warehouse jobs at this point in your career, so you don't need to include all of them. Be sure to include your most recent positions and any that are highly relevant to the role, like managing exporting, if that will be a big emphasis at the job you're applying to.

Keep it organized

Think about how you would organize product inventories. Everything would have a clearly labeled category with relevant data and easy-to-read fonts. Organize your resume similarly with clear headers, bullet points with key data, and 12-14 point font.

Both leadership and technical ability matter

Warehouse hiring managers will want to know how you lead a team and implement process improvement measures. You can use examples that emphasize both, like how you trained a 17-person team in a new palletizing system that made exports 48% faster.

Action words are more impactful

Your examples should use action words like "managed" or "produced." It helps make what you say stand out. For instance, saying you "managed a 12-person packaging team" sounds more impactful than saying you're "a good team leader."
What if I haven't held a warehouse supervisor role before?
Aim to include examples that showcase leadership or high technical ability. For instance, if you trained six new employees on proper forklift safety, that would be a great example to use. 
Should warehouse supervisors use a resume summary?
A resume summary is a good idea when you have ten or more years of warehouse experience. For example, you could write a few sentences about how you've managed the exporting processes for a 21,000-square-foot facility, using ShipHero to increase shipping efficiency by 54%. 
How do I make my warehouse supervisor skills stand out?
Try to tailor your listed skills to the job's requirements. For instance, if you'll be managing e-commerce orders and inventory data, your abilities in Netsuite would be great to list. You can emphasize it further in your examples by explaining how you used Netsuite to improve inventory accuracy by 79%.