Every business needs a skilled leader to ensure daily processes run smoothly. That's where you shine, ensuring business objectives are met, quality standards are achieved, and teams are led successfully.
Is your resume as operationally sound as your skills on the job?
Businesses are careful about who they hire for supervisory roles, so they'll want to see you have the right skills on your resume. You can use our operations supervisor resume examples as a template for success in today's job market.
---
Operations Supervisor Resume
---
Modern Operations Supervisor Resume
---
Professional Operations Supervisor Resume
Related resume examples
---
What Matters Most: Your Operations Supervisor Skills & Work Experience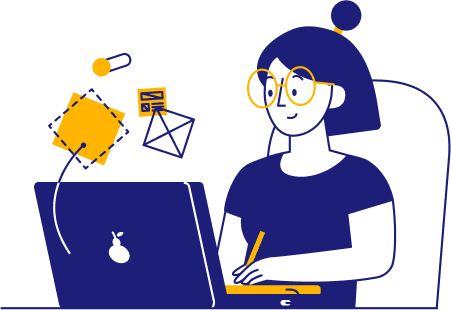 Operations supervisors must be well-versed in many skills since they may oversee several departments and functions like customer service, finance, and IT. It's not uncommon to struggle to pick the right skills when you only have a short space for it on your resume.
An excellent way to narrow in on what to include is by looking at the job description. Does the company have specific performance goals they want to achieve? Then your ability to analyze data in spreadsheets, Google Analytics, or Quickbooks could all be applicable skills.
Here are some of the most popular operations supervisor resume skills in 2023.
9 most popular operations supervisor skills
Accounting Records
Process Improvement
Customer Service
Microsoft Office
Logistics
Google Analytics
Sales KPIs
Project Management
Team Leadership
Sample operations supervisor work experience bullet points
With skills in project management and process improvement being essential in your profession, it's common for hiring managers to want to know the results your decisions have achieved in prior work experience.
You're well-versed in top business KPIs, so this section should be an easy place to stand out. Aim to use as many quantifiable examples with business metrics as possible here.
Also, try to keep each bullet point to one sentence. It's the same as providing instructions to employees. You don't want to overcomplicate things since it would make your examples hard to understand.
Here are a few samples:
Updated production efficiency metrics to include KPIs in capacity utilization and rate of return to make resource planning processes 47% faster.
Created a new documentation system in Microsoft Excel for the learning and development team to improve product planning efficiency by 39%.
Used SkuVault to update inventory systems, improving job turnaround times by 74%.
Trained a 15-person customer service team on a new customer care program that boosted satisfaction scores by 65%.
Top 5 Tips for Your Operations Supervisor Resume
Use reverse chronological order

Business KPIs and operational standards constantly evolve. Therefore, your most recent experiences will be the most applicable to the position and should be listed first. Plus, it helps hiring managers look back to see how you've grown and adapted throughout your career.

Both leadership and technical ability matter

Operations managers must be leaders while also having technical know-how to improve processes. Try to include examples that display both abilities, like how you oversaw a seven-person accounting team during spending analysis that helped reduce costs by 48%.

Action words will help you stand out

Action words like "oversaw" or "improved" will make your examples stand out. For instance, you could say you "oversaw a 12-person logistics team that increased product shipping speeds by 55%."

One page is an optimal length

You don't want to overwhelm hiring managers with too much information. Instead, focus on the primary needs of the job to limit your resume to one page. For instance, focusing on website management skills would be essential when applying for an e-commerce operations position.

Proofread thoroughly

Every decision you make when organizing employee schedules and updating processes must be well thought out. You can immediately impress hiring managers with your accurate abilities by submitting a grammatically correct and error-free resume.
Should operations supervisors use a resume summary?
A two or three sentence summary of your top skills will work well if you have ten or more years of experience. Your resume summary could explain how your strategic processes have contributed to $700,000 in new sales and $247,000 in reduced expenses over your 11-year career. 
What if I don't have prior experience as a supervisor?
Even if you haven't been a supervisor, you've probably shown other leadership abilities in the past. For instance, if you trained two new operations teammates as an analyst or oversaw a new customer service program being implemented, those would both show your leadership skills.    
What should operations supervisors put in a cover letter?
Try to match your cover letter to the tone in the job description and make it personal to the specific company. For instance, you could explain how you connect with the company's mission statement or how you use sales KPIs to improve processes if that'll be a focus of the position.