You're an expert leader who knows how to get the job done right. Employee training is provided, schedules are created, and processes are improved when you're leading teams.
Is your cover letter showcasing your leadership abilities effectively? Does it adequately complement your manager resume?
With the many qualifications needed to break into a management position, it's crucial that you impress by making a connection with the company in your cover letter. You can use our manager cover letter examples as an effective template for success.
---
Manager Cover Letter Example
USE THIS TEMPLATE
Why this cover letter works
This manager cover letter kicks off on a high note with a clear emphasis on what the candidate aims to achieve for the target company. Who couldn't resonate with such genuine zeal?

Include relevant management and leadership qualifications, experience, and quantified accomplishments to hint at your high odds of success and elevate your chances of getting hired.
---
Case Manager Cover Letter Example
USE THIS TEMPLATE
Why this cover letter works
Genuine admiration for the strides your target company has made is a great starting point for a case manager cover letter.

But again, showcase your ability to sustain the well-being of patients, from identifying and advocating for their needs and coordinating necessary services to monitoring their progress. Specify tasks and wins unique to your professional experience, incorporating real numbers where necessary.
---
General Manager Cover Letter Example
USE THIS TEMPLATE
Why this cover letter works
You can't go wrong with matching your professional accomplishments with the outlined job requirements and the hiring organization's mission and goals.

Proven organizational leadership is critical for this role. So, make your general manager cover letter speak to your ability to lead teams, streamline processes, and propel company growth. Drive attention to your victories with numbers.
Related cover letter examples
---
Strategies to Write an Impactful Manager Cover Letter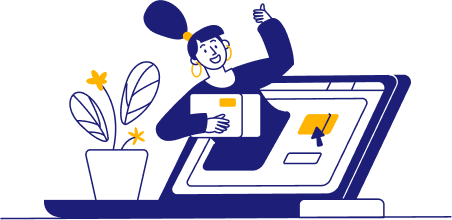 When applying to a management position, one of the first considerations you need to make is the company's core needs and what processes you'll be performing.
For example, applying to a recruiting management position would require some different skills than an HR manager. The recruiting professional may focus on outreach and networking, whereas the HR manager may focus more on daily performance management and problem-solving. Therefore, create a tailored cover letter each time to ensure you stand out.

Make an impact with the greeting and intro of your manager cover letter
You understand the importance of personability in management, where employee and customer relations are fundamental skill sets.
The same is true for your manager cover letter, so starting with a personalized greeting addressed to a specific hiring manager is an excellent idea. Otherwise, simply leading with "Dear [company name] hiring staff" works well, too, if you can't find a specific person's name.
Then, you want to make an impact and connect with the company and its managerial needs in the first paragraph. Rephrasing the company mission and how your leadership or team-building skills fit in can be a great way to impress from the get-go.
What you shouldn't do is not address anyone specifically or sound like you could be applying to any company and management position, like the example below.
Not specific enough!
Hello,
I was enthused to see the management position opening at your company. I think this is a great business to work for and would be eager to apply my skills to your needs.
Instead, aim for a well-thought-out opener like the one below that shows exactly how the applicant's crisis intervention and quality assurance skills fit in with the Valley Children's Healthcare organization's needs.
A thoughtful opener that will impress!
Dear Ms. Johnson,
The pivotal role case management at Valley Children's Healthcare plays in ensuring quality patient care resonates with my career aspiration of providing impactful contributions in a healthcare setting. An opportunity at your esteemed organization as a case manager would be ideal for harnessing my professional background enriched by experience in crisis intervention and quality assurance.

Prove your management abilities with an effective cover letter body
When you get into the cover letter body, it's time to show exactly why you're skills and work experience make you a qualified management candidate.
Ideally, you want to showcase essential metrics in this section. Some common numbers managers may want to lean on include efficiency, employee satisfaction, or cost reductions.
Additionally, any relevant education or certifications that show your knowledgeable background will be beneficial. For instance, someone applying to be an accounts receivable manager would benefit from showcasing the financial analysis skills they gained through their accounting or business finance degree.
A nicely detailed body paragraph!
During a stint at Zachry Group, I managed high-risk operations, reducing safety incidents by 46% with proactive risk mitigation strategies. This role tasked me with overseeing a team of 32 staff members, elucidating my capability of managing my responsibilities successfully, even under pressure.

Create an actionable closing and sign off for your manager cover letter
As you come to the end of your manager cover letter, the last step is finishing with a closing that inspires action from hiring managers.
A great place to start is relating back to the company mission and the skills you presented throughout the other sections of your cover letter. For instance, how you'll use your lead gen management skills to help an environmentally friendly company continue growing its positive ecological impact.
Lastly, it's best practice to thank the hiring manager for their time and end with a light call to action like "I look forward to hearing from you soon." It's the same as how you'd want to end a business proposal or interaction with a customer to achieve the best results.
The closer below is a good start, but notice it doesn't quite hit the mark since it lacks any job-specific information about the management position that will grab a hiring manager's attention.
Lacking job-specific information!
Thanks for reading my cover letter. I'm really interested in this management position, so I hope to hear from you soon.
Sincerely,
Daniel Rodriguez
Instead, create a closer like the one below that clearly connects the candidate's passion for Shell Oil's innovations and sustainable development initiatives.
A relatable closer based on the position's needs!
With immense admiration for the relentless innovation and sustainable development initiatives at Shell Oil, I am enthusiastic about the opportunity of contributing towards actualizing these aspirations in a managerial capacity. Please do not hesitate to contact me for more details on how my professional background can bring value to your team.
Sincerely,
Liam Murphy
How long should my manager cover letter be?
Cover letters for management positions should be one page in length. Keep it concise and relevant to key positional needs like scheduling or process improvement. 
What's the appropriate tone for a management cover letter?
Aim to match the job description's tone to show how your management style will fit in with the company culture. For example, if the job description uses a serious and knowledgeable tone, you should try to match that and could benefit from explaining how you thrive at creating a professional and educated company culture. 
Should I use bullet points in a manager cover letter?
Unlike your resume, you shouldn't use bullet points in a cover letter. Instead, break up information about your management skills into defined paragraphs. For instance, you could have one body paragraph explaining how you improved employee satisfaction in a previous job and another paragraph describing how you reduced production costs by 24%.