When clients need guidance, you're there to help them each step of the way. Records are reviewed, treatment needs are assessed, and staff performance is monitored effectively with you as the case manager.
Have you reviewed your cover letter to ensure you're displaying the right elements from your work history? Will it be an effective complement to your case manager resume?
You don't need to be an expert at optimizing treatment plans and writing a top-notch cover letter. We'll help you with the second part with these case manager cover letter examples that have helped many social services professionals land their ideal jobs.
---
Case Management Cover Letter Example
USE THIS TEMPLATE
Why this cover letter works
Strategically aligning an unforgettable experience of a patient's recovery with your interest in the role is one of the several ways of bringing your case management cover letter to life. This is thanks to a touch of humanity, a quality critical for this role.

For example, recount helping a particular patient in their recovery journey, subtly showcasing your dedication to patient care. The connection is best done in the introductory paragraph for instant connection.
---
Case Manager No Experience Cover Letter Example
USE THIS TEMPLATE
Why this cover letter works
You may not have direct work experience, but sharing examples of instances when you utilized relevant job skills during your campus days or in unrelated job roles can make your case manager no experience cover letter stand out.

Take, for example, how Elena applied her documentation and record-keeping mastery at a local non-profit and facilitated better participation while volunteering at a community center.
---
Mental Health Case Manager Cover Letter Example
USE THIS TEMPLATE
Why this cover letter works
In a field where circumstances can change rapidly, adaptability comes in handy. It's about showcasing your flexibility and ability to stay calm under pressure.

Use your mental health case manager cover letter to demonstrate how you effectively responded to challenges in your previous roles or managed unexpected events.
Related cover letter examples
---
How to Make the Right Impact with Your Case Manager Cover Letter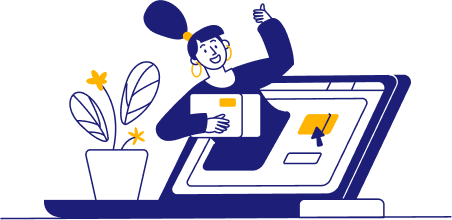 While reviewing client healthcare needs, you ensure the solutions you provide are custom to their unique situation. You should do the same for your cover letter.
The best way to optimize for success is to review the job description and identify the top job skills the company is looking for, along with its mission statement. Then, whether the company needs help with child welfare planning or locating affordable mental healthcare treatment, you can include the right skills for their needs.

Create a top-notch greeting and intro for your case manager cover letter
When meeting with a client for the first time, you'd want to make a great first impression to show you'll be the right resource to help them with their needs. That would often include learning their name and understanding their specific situation.
You can do the same in your cover letter by greeting a specific hiring manager by name while showing how your skills fit in with the company's mission. For instance, you could write about how you'll use your community outreach skills to help identify the most affordable healthcare solutions for clients.
The opener below could use some work since the applicant doesn't get into enough detail about any of the company's specific case management needs.
Make your opener more relatable than this!
Hello,
Upon seeing the case management job opening you have available, I immediately thought I'd be a great fit for your organization. I have three years of experience that I'm eager to use in this role.
The opener below does a much better job of relating to the patient-centric approach of Oklahoma City Indian Clinic while touching on the EHR and care planning skills they're seeking.
A great opener relating to the clinic's mission!
Dear Ms. Allen,
The story of a resilient patient who successfully managed her complex health issues resurfaced in my memory when I discovered the healthcare case manager position at Oklahoma City Indian Clinic. With a deep sense of empathy and a commitment to patient-centric healthcare, I know I can utilize my skills in Electronic Health Records (EHR) management, care planning, and coordination.

Include the right details in the body of your case manager cover letter
The body of your cover letter should emphasize the key case management skills you possess that relate to company needs. For instance, if an agency provides adoption services, your child welfare and foster care management skills may be essential to include.
A great way to optimize is by including data-based examples of past achievements. For example, you could include metrics like adoption placement rates or client data accuracy.
If you don't have much experience, you could also include information about community service projects you were involved in or the skills you've gained while obtaining your social work degree.
A great body paragraph with key non-profit experience!
During my internship at On-the-Move Community Integration, a non-profit organization serving individuals with I/DD, my proficiency in documentation and record-keeping was put to the test. The outcome was an improvement in the tracking of client progress by an impressive 28%.

Create a memorable closing to your case manager cover letter
When wrapping up a meeting with a client, you'd want to review the information you covered to ensure they feel like all their needs were handled. You can do the same with your cover letter by relating back to the primary treatment or social services skills you covered and how they tie in with the company's mission to provide a lasting impression.
It's also good to say thank you and end with a light call to action. Something like "thank you for your time, and I look forward to discussing this mental health case management position with you further" would work well.
The closer below lacks impactfulness since it lacks many essential details about the applicant's case management abilities.
Lacking impactfulness with this one!
I believe my skills will make me the right fit for your clinical case management team. Thank you for reviewing my qualifications, and I look forward to discussing this role with you further.
Sincerely,
Beth Unson
The closer below makes a better impact since the applicant emphasizes their passion for mental health advocacy that aligns directly with WestCare Nevada's mission.
A closer showing passion for the company's mission!
Driven by an unyielding passion for mental health advocacy and fortified with diverse practical experience, I'm eager to bring my positive impact to the esteemed WestCare Nevada as your next mental health case manager. I look forward to discussing my qualifications further. Thank you.
Sincerely,
Samuel Gonzalez
How do I choose the best skills to write about in my cover letter?
Review the job description and identify the skills each company is looking for case managers to have. For instance, a clinic that helps clients struggling with substance use disorders may want you to be skilled in individualized treatment plans and behavioral analysis.
How can I make my case management skills stand out?
The best way to make your skills stand out is by relating them to the company's mission while using data to back up your achievements. For instance, you could explain how you performed a community outreach campaign that generated a 33% increase in monthly donations to provide clients with 54% more effective treatment resources.
How long should a case management cover letter be?
One page is the best length for case management cover letters. Hiring managers review applications quickly, so being able to catch their attention with your evidence-based treatment knowledge that helps you recommend protocols that have a 45% higher adherence rate in a concise description will help you stand out.