You are the compass that guides individuals through complex challenges, providing vital support and resources. Your expertise in understanding clients' needs enables you to create tailored plans, ensuring their well-being and progress.
You deal with diverse situations, from mental health issues to social concerns so your job demands excellent adaptability and empathy skills. Crafting a resume that demonstrates such abstract skills is no easy task, though.
But fear not! Our case manager resume examples are here to assist, just as you assist others. Just select a resume template, follow our resume tips and you'll have a professional yet personable resume that will get you the jobs you want.
---
Case Management Resume
Why this resume works
When looking for greener pastures for case management, detail your past and current achievements directly relating to patient care.

Be reminded to include soft skills such as communication, time management, and organization in your case management resume.
---
Nurse Case Manager Resume
Why this resume works
Nurse case managers are expected to forge teamwork and deliver seamless and effective patient care.

Ensure your nurse case manager resume underscores the ability to work with interdisciplinary teams, manage time effectively, and support proper communication with patients, family, and other caregivers.
---
RN Case Manager Resume
Why this resume works
Strengthening your certifications with clinical setting achievements sends a strong message of your competencies to potential employers.

Mentioning your RN-BC and quantifying your achievements in case management, improving outcomes, and streamlining processes will set your RN case manager resume apart.
Related resume examples
---
Adjust Your Case Manager Resume to Perfection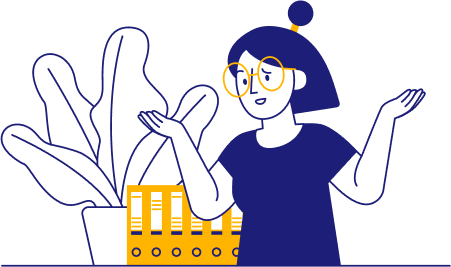 Your case manager resume should showcase the skills most relevant to the role while aligning with the specific job requirements. Tailor your skills section to highlight what sets you apart as a capable case manager. Try your best to avoid vague terms and focus on concrete abilities.
Case management involves a mix of technical and interpersonal aspects, so include both hard and soft skills. Highlight technical proficiencies like client management software, data analysis tools, and relevant industry regulation.  
For soft skills, choose abilities you can later demonstrate in your work experience, such as conflict resolution and crisis intervention. If you're going for a leadership role, you should also emphasize team management and decision-making skills. 
Want some ideas?
15 best case manager skills
Client Assessment
CareLogic
Cerner
Resource Coordination
Interdisciplinary Liaison
Crisis Intervention
Microsoft Office Suite
Cultural Competency 
Tableau
Athenahealth
eClinicalWorks
Amwell
CareZone
MCG Health
CarePaths

Your case manager work experience bullet points
As a case manager, your work involves navigating complex challenges, coordinating resources, and providing critical support to individuals and families. Rather than merely listing routine job duties, focus on highlighting significant achievements and outcomes in your work experience section. 
Demonstrate your impact by quantifying your success with metrics whenever possible. Of course, this doesn't mean you have to treat your clients like numbers. Just mention things like the number of people you've helped on average, the percentage of improved outcomes, or reductions in case resolution time.
As long as you cover all the core bases of your role, the rest is completely up to you. From streamlining case management processes to increasing client satisfaction, you can mention any kind of accomplishment you're proud of—just don't forget to back it up with data.
Show the depth of your experience by mentioning the number of clients you've worked with over a specific period of time.
Quantify the percentage or number of clients who experienced positive changes or achieved goals under your care.
Highlight your resource skills by mentioning how many clients successfully accessed and utilized essential social services and resources under your guidance.
If you've helped train other case managers, mention the number of sessions, number of participants, or positive feedback rates.
See what we mean?
Led process improvement on Qlik, increasing workflow rate by 57%
Maintained post-discharge assessments via Amwell that reduced re-hospitalization by 43%
Updated over 1,000 records on eClinicalWorks, reducing processing time for returning patients by 62%
Increased patient outcomes to 96% through interdisciplinary teamwork
9 active verbs to start your case manager work experience bullet points
Coordinated
Advocated
Implemented
Facilitated
Improved
Collaborated
Resolved
Empowered
Assessed
3 Tips for Crafting a Case Manager Resume With Limited Experience
Emphasize soft skills

While you may have limited experience, don't overlook the importance of soft skills. Highlight traits like empathy, active listening, communication, and problem-solving abilities to show that you're suited to this line of work.

Find unexpected connections

If you're transitioning from a related field, make sure to highlight transferable skills. This could include organizational abilities, data management, teamwork, medical knowledge, and many more. 

Lean into your education

If you're a recent graduate, include college courses in your resume. Courses in social work, psychology, public health, or other related fields can demonstrate your theoretical knowledge. You can combine this with any internship or fieldwork you've participated in as well.
3 Tips for Writing an Experienced Case Manager Resume
Quantify achievements

When describing your case management experience, use specific metrics and numbers to showcase your impact. Highlight the number of successful cases managed, the percentage of clients with improved outcomes, or the reduction in turnaround time for client assessments.

Utilize case studies

Include brief case studies or success stories that illustrate your problem-solving abilities and the positive results you achieved for clients. Describe the challenges you faced, the strategies you implemented, and the ultimate positive outcomes.

Demonstrate leadership

If you have experience in a leadership capacity within case management, emphasize your ability to lead and mentor others. Mention instances where you supervised and guided junior case managers or led team projects. Strong leadership skills are valuable in case management, as they show your capability to drive positive change and inspire others to excel in their roles.
Should I include a cover letter with my resume?
A cover letter is a great tool for case managers because it helps you add a human touch to your focused and concise resume. You can expand on a few points in your resume and talk about your interest in the organization you're applying to, along with what you can bring to the table. 
How far back should I go with my work experience?
Always cover your three most recent jobs on your resume to showcase the most relevant skills and recent examples of your achievements. If you don't have enough experience yet, you can include school work or internships as well. 
Should I include volunteer work in my case manager resume?
Yes, volunteer work is highly relevant to your case manager resume. If you're low on experience, you can include it in your work experience section, otherwise, you can briefly mention the charity events or organizations you've worked with in a separate section.