Whether you have years of experience as a caregiver or just starting to explore the caregiver career, it can be tricky to know which expert tips to apply when writing your resume in this rewarding field.
We analyzed countless resumes from all stages and specialties of caregiver careers and learned what works to help you get more interviews in 2023. We created seven caregiver resume samples to help professionals like you build an eye-catching resume.
The hardest part of writing your resume is getting started. These resumes helped caregivers find jobs in long-term care facilities, nursing homes, in-home, and private care settings in 2023.
---
Caregiver Resume
Why this resume works
As a caregiver with resident care facility experience, focus on your ability to work with a diverse patient population and the ability to collaborate with a nursing team in providing comprehensive and cohesive patient care.
Your caregiver resume should highlight your abilities to build trust with patients, follow company policies without supervision, and other caregiving responsibilities like housekeeping, providing transportation for patients and interacting with the patient's family.
Patient safety is paramount, so include your incident rates and patient satisfaction scores wherever possible.
---
Child Caregiver Resume
Why this resume works
Your child caregiver resume needs to include the number of children, the ages of the children you have cared for, and how often you cared for them (for example, full-time, part-time, weekends only).

This helps the family quickly determine a match for their needs and allows you to showcase your range with varying ages, care for multiple children, and your time commitments.

Highlight how you supported children's educational, emotional, and physical well-being through activities, schedules, group play, solo time, and day-to-day interactions.
Review the job description and details carefully to understand the type of family for which you might be working. Take the general information about the family dynamic and tailor your resume to focus on related qualities.
---
Private Caregiver Resume
Why this resume works
A private caregiver resume focuses on in-home care; you, the patient, and their family work through a private contract (usually, no company is involved). Your hiring manager is the patient and their family.
As a caregiver with private in-home care experience, showcase your ability to build trust with patients and their families. Often, you will be working without any supervision, and the family relies on your expertise and knowledge regarding best practices for in-home patient care.
Private in-home caregivers should expect a higher level of family involvement; therefore, include your communication, collaboration, and problem-solving expertise in your private caregiver resume.
---
In-Home Caregiver Resume
Why this resume works
A home caregiver resume should focus on in-home care (where your services are provided through a company).

Your resume should gain the hiring manager's attention and discuss how many patients you cared for at one time in the in-home setting.

Highlight your expertise in cultivating trust with patients, and performing caregiving tasks such as housekeeping, transportation, and collaborating with the patient's family.
Showcase areas of support you've provided to your in-home patients. If you walked your patient's dog (and enjoyed this activity), include these details in your resume.

In-home care companies' hiring managers see more value in a person willing to support their patients fully.
Tailor your resume skills section for the specific role to which you're applying.
Should you opt for a resume summary, include a statement about your goals (for example, you want to continue working with ambulatory and non-ambulatory patients in physical therapy).
---
Elderly Caregiver Resume
Why this resume works
As a caregiver who supports the elderly/senior population, mention this specialization within your work experience section.

This will differentiate your background from other applicants and showcase your knowledge to the hiring manager.

Focus on your ability to work with diverse patient populations and collaborate with a nursing team in providing comprehensive and cohesive patient care.
When conveying achievements, numbers say it best!

Use metrics to share your impact on previous employers, and don't be shy.
Metrics catch the eye, helping ensure the employer makes it to the end of your elderly caregiver resume.
Power-packed metrics can include the number of patients cared for at a time, satisfaction scores, safety incident records, and more.
---
Alzheimer's Caregiver Resume
Why this resume works
Serving sensitive populations in home health care calls for a high level of proficiency. If you want to work in memory care, noting relevant training on your Alzheimer's caregiver resume is critical.

An education in a specialized field like gerontology is well worth noting.
---
Animal Caregiver Resume
Why this resume works
The first trait owners look for on an animal caregiver resume is a love for pets. Showing a wide array of experiences working with animals will breed enough trust to land you an interview.
Related resume guides
---
Caregiver Resume FAQs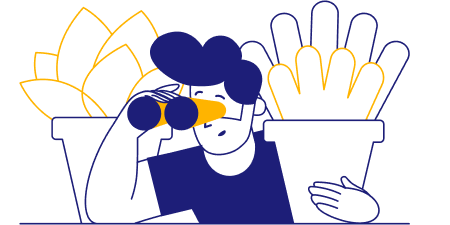 What are the best skills for a caregiver?
Soft skills, like communication, patience, autonomy, reliability, and flexibility, are critical in caregiving. Job-specific, hard skills like patient documentation, housekeeping, meal preparation, medical/emergency response, and safe driving are also possible skills you'll need as a caregiver. When considering what skills you should include on your caregiver resume, think about the work you've done in the past that's similar to what's required in the role you're seeking.
What should you write in your caregiver resume?
Caregiving is a career chock-full of a million duties, so you simply don't have room to list everything in your resume. Whether you're hoping to work for a private family, an agency, or in a care center, consider the job description. For instance, if the job requires you to run errands and perform light housekeeping, spend time in your resume addressing your success in these areas for previous clients. If the position needs someone who can provide in-home care to a quadriplegic, it would be worth demonstrating how you thoughtfully cared for a bed-ridden patient in-home or several paralyzed patients in rehabilitation.
Do you need to include certifications in a caregiver resume?
This will depend entirely on where you work. Private families and companies will all range in requirements. As you look through job descriptions, you may see that some employers require you to have your CPR, HHA, or CNA. If you work with more specialized patient populations, employers may want to see caregiving certificates, such as the Dementia Care Certificate or Parkinson's Assessment and Treatment Certification.