You're the most compassionate and kind person in your social circle, but those aren't the only qualities that make you an excellent caregiver. Your patience, time management, and ability to assist in activities of daily living (ADLs) make you irreplaceable to those you care for.
Complementing your caregiver resume, a solid cover letter also helps highlight your expertise and express your passion for the role, but do you know how to sum up your experience in a few paragraphs?
Don't worry, because we do. Check out our caregiver cover letter examples and tips that have been proven to work.
---
Caregiver Cover Letter Example
USE THIS TEMPLATE
Why this cover letter works
Showcasing knowledge of the hiring organization while carefully aligning its mission with your passion for the role is an excellent way to begin a caregiver cover letter.

While you want to specify previous achievements and outcomes in related tenures, be sure to express the human side that makes it a pleasure and easy to work with you.
---
Elderly Caregiver Cover Letter Example
USE THIS TEMPLATE
Why this cover letter works
Your enthusiasm for and proficiency in senior care must come out clearly in your elderly caregiver cover letter. It demands more than just passion, though.

A unique blend of hard and soft skills like observation, physical stamina, empathy, patience, communication skills, and positivity is pivotal for success in this role. Briefly narrate instances where you used some of these proficiencies.
---
Animal Caregiver Cover Letter Example
USE THIS TEMPLATE
Why this cover letter works
Demonstrating knowledge of the role and hiring company, complemented by a shared philosophy, is a great way to draw interest to your animal caregiver cover letter.

Besides outlining your motivation(s) for the role (passion for animal care works best here), detail how you applied technical and soft skills to foster notable achievements in your previous workplaces.
Related cover letter examples
---
How to Write an Impactful Caregiver Cover Letter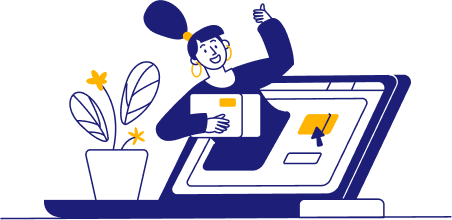 You've already detailed your work experience with a strong resume. Now is the time to dive into your background in providing top-notch care and elaborate on how your job skills can change lives.
Caregiver roles can vary wildly—some jobs will have you look after several residents at a facility, while in others, you'll spend time with the client at their home. Update your cover letter for each job to show that you're ready to meet the demands of such a diverse role.

Set the right tone with your opening paragraph
Whether you're applying to work for a specific client or at a business, address the client or the hiring manager by name in your opener—it's the best way to make an impression.
Following up on your opener, use your first paragraph to establish yourself as an expert in caregiving right off the bat, and tailor this part to match the job as closely as possible.
Let's say that you're applying to work at an elderly caregiving facility. In that scenario, you could say that your background in assisting with ADLs and working with patients with dementia can bring tangible benefits to the residents you'd be working with.
Don't forget to address the business by name here, and if you can, draw a connection to its overarching mission, such as providing care to seniors or people with disabilities.
The below opener really falls flat. Caregiving requires a passion for the role and for helping others, and this candidate makes it sound like just any other job.
Don't do this!
I saw your ad online and I wanted to apply. I really need a job and the rates you offer are within the range of what I'm looking for.
Check out this example of what you should do instead. The candidate instantly makes it clear that they're an experienced caregiver, but also shows that they've done their homework and know the company well.
Fantastic!
A profound dedication to elderly care, an enduring passion for making a difference in the lives of seniors, and a sturdy foundation in relevant skills sum up my professional identity. I am excited about the opportunity to join Visiting Angels as an elderly caregiver. This role accentuates my ardent commitment to caregiving while aligning with the esteemed culture your team has nurtured for over a decade.

Highlight your skills in the body paragraphs
Now that you've got their attention, it's time to hold it with a couple of strong body paragraphs. Zone in on what the role calls for and pick the things you're most proud of, be it from your work or education.
For instance, if you're applying to work with people with disabilities, talk about how your knowledge of physical therapy improved the mobility of patients by 34%.
When you share the success stories of your clients, don't forget to use some metrics to really emphasize your impact. As an example, mention the way your ability to swiftly administer medication improved efficiency by 19%.
Most of all, tie into how your past accomplishments make you the perfect candidate for the role. When applying to work with a single client at their home, you can talk about providing nutritious meals or companionship through art therapy.
Great job!
My proficiency in medication administration is worth noting. Serving at Comfort Keepers for two years, I ensured on-time delivery of medications while carefully documenting their effects. My proactive approach to closely monitoring, reporting, and adjusting medication plans improved adherence rates by 16.3% during my service.

Make sure they remember you with a strong closer
In the final paragraph, sum everything all up in a way that shows you're a compassionate, dedicated caregiver who understands the complexities of the role.
Mention a couple of key job skills, such as knowledge of working with autistic children or administering medication. Think about how those skills can help you make an impact in your new role, and emphasize your understanding of the company or person you'll be working with.
For example, if you're applying to work at a facility that specializes in palliative care, mention how important it is for you to ensure people receive the best care and companionship at such a difficult time in their lives.
Don't forget to end on a polite note by thanking the reader for their consideration.
The below example does nothing to express why this person wants to work at that particular company, so it's not very effective.
No way!
I would like a job where I work with people because I get bored working remotely, so I hope you can hire me.
What a contrast! This closer shows professionalism and compassion, both of which are crucial to being a successful caregiver, be it for people or for animals.
You're hired!
I hope to bring my solid hands-on experience, deep understanding, and unwavering dedication to animal care to Denver Pet Partners. Paired with your organization's commitment to advancing AAI services, education, and networking, I believe we can provide stellar improvements together. I look forward to discussing further how I can contribute to this noble cause. Thank you for your time.
What to do if I can't find the recipient's name?
First, make sure that you've exhausted all other options. Look up the company or facility on LinkedIn as well as its website, or call the front desk to ask. If you absolutely can't find the name of the hiring manager, use "Dear Hiring Manager" or "Dear [Hospital/Facility] Team."
Should I include references in my cover letter?
References are often crucial in a caregiver role, so if you have any, it's a good thing to provide them. Pick a cover letter template that lets you list the contents of your application and simply call these references "enclosures," then send them alongside the caregiver resume and the letter.
What should I talk about if I have no experience in caregiving?
If you have any formal education in caregiving, such as completing the Certified Nursing Assistant program or a Home Health Aide Certification, lean into that. If not, you could always mention volunteer work or babysitting to show that you're no stranger to caring for others.