As a Certified Nursing Assistant (CNA), you provide entry-level support to other medical staff, answer phone calls and scheduling appointments when needed. You also help out with basic patient care and medical supply management.
But you might feel a bit confused about how to compliment your CNA resume with a cover letter that looks as clean as that exam room you just tidied up.
Luckily, we've been at this for years! After helping countless others in all kinds of medical and entry-level roles, our three CNA cover letter examples will surely spark some inspiration in you, too.
---
CNA Cover Letter Example
USE THIS TEMPLATE
Why this cover letter works
Strive to link your hard and soft skills to particular work-related achievements. This includes monitoring vital signs, helping with daily chores, regulating medication, and handling equipment.

Saluting the recruiter by their name and adding a line or two about the hiring company adds a personal touch to your CNA cover letter and shows your enthusiasm to join the team.
---
Hospital CNA Cover Letter Example
USE THIS TEMPLATE
Why this cover letter works
Along with your hard skills, it helps to emphasize how your personality helped with patient recovery in your previous roles. Don't underestimate the power of hard numbers.

A compelling call to action restating your interest in the role and prompting the recruiter to invite you for an interview should suffice at the end of your hospital CNA cover letter.
---
Entry-Level CNA Cover Letter Example
USE THIS TEMPLATE
Why this cover letter works
Without much professional experience, your enthusiasm for the role and the hiring establishment should be noticeable right from the beginning of your entry-level CNA cover letter. Show that you researched the company and emphasize your reasons for applying for the role

Details about how you excelled in studies, internships, or volunteer programs will greatly enhance your suitability for the position
Related articles
---
How to Put Together Your CNA Cover Letter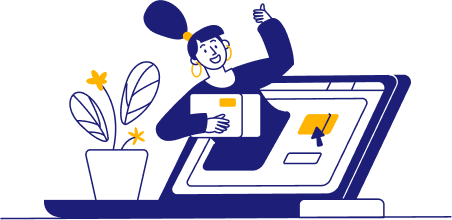 One of the biggest things to keep in mind while you write your cover letter is to tailor it to the job description. Don't worry: It's not as bad as it sounds! You simply need to demonstrate your alignment with the job role.
Show that you and the facility where you're applying are already on the same page by reflecting their values, themes, and phrasing. Demonstrate that you already know exactly what they're talking about.

Writing a good greeting and intro
Whenever possible, strive to write your letter to someone in particular. Use their real name, and do whatever research it takes to find it. The added bit of effort really sets off your capabilities as a CNA!
Your opener will also need to hook your audience with a convincing mini-case for why you're the ideal new hire, citing some quick examples of your skills and abilities.
Oh, and you'll need a good hook to make readers want to know more about you and how you can better their team!
Don't be informal and bland like this. Who would want to read more?
Darn . . .
Hi so I'm really interested in working for you, I hope you like my qualifications so I can start soon.
It's way better to be specific and who, where, and what you're talking about, and then answer those questions with qualifications whenever you can.
Saved it!
Dear Mr. Miller:
As an ardent advocate for health and wellness, whether in the yoga studio challenging my mental focus or in a professional medical setting attending to patients, I perceive both environments as well-being arenas. My passion for promoting health, surpassing mere interests, profoundly shapes by professional trajectory. I seek an opportunity to help capitalize on the qualities as a hospital CNA at the esteemed Sonoran Desert Institute.

Writing the letter's body paragraphs
Each body paragraph should tell the next little slice of your story as a CNA. What drove you to become one? (And how does that line up with the facility's mission statement?) What makes you such a good fit with that mission statement in terms of abilities and potential?
Share stories of when you've already built success in jobs that relate to the Certified Nursing Assistant role in some way. Even if you previously worked retail, customer care isn't that different in some ways from patient care!
Just make sure you share credible metrics like success percentages, budget savings thanks to your supply organization skills, and improvements in efficiency rates.
Here's how a good body paragraph looks:
I also gained hands-on experience in specimen collection at Sutter Medical Center. I was often entrusted with this critical task for approximately 37 patients daily, contributing to diagnosis accuracy rates of around 92%. This role enhanced my meticulous attention to detail, patient interaction skills, and understanding of laboratory processes.

Closing off and signing your cover letter
Now it's time to summarize why you're such a respectable and desirable CNA by wrapping up with a solid closer paragraph. Pepper in a few more qualifying skills and keywords that align you with the company.
Make sure you also include a call to action that urges your letter's recipient to contact you again! Keep things moving by inviting questions or offering to provide more details about your CNA prowess.
You should also say "Thank you" to the reader for their time, whether that's in your closing paragraph or your signoff. Either way, close your letter professionally and use your full name.
Don't write like this! No details, no intrigue, no enthusiasm . . . and no name, even?
Oof!
I can do all kinds of nursing tasks as you can see. So please hire me.
It's always wise to acknowledge the institution's merits alongside the location-based nuances of their mission statement. Including gratitude and a call to action really polishes things up, too!
Oh, nice!
Combining my skills and experiences, I am confident in my ability to contribute to maintaining Dignity Health's reputation as the largest hospital provider in California and the fifth-largest health system in the nation. I am eager to bring my dedication, advocacy, compassion, and commitment to provide excellent care. Thank you for considering my application. I look forward to contributing to your team and serving the diverse communities in Sacramento.
Sincerely,
Hao Wang
Should my skills lean more hard or soft?
While that depends somewhat on the size of the facility where you'll offer your excellent CNA abilities, you'll usually perform a pretty good balance of clerical and medical tasks. Reference everything from your bedside manner to your data entry skills!
How specific should I get with software?
As specific as you can! Reference any programs you use when you describe your work experiences. "Electronic Medical Records" is impressive, but don't hesitate to get into the nitty-gritty of how you help patients book appointments.
What kind of writing tone do I use?
Circle back to the job description for this! And visit the institution's website again while you're at it, too. Core values and company culture usually come through well, and you can match your writing tone to theirs to demonstrate your alignment with their unique medical ecosystem.