You've probably already worked on your phlebotomist resume, sharing details about educating and comforting patients, obtaining and transporting samples, and collaborating on sample processing back at the lab. You might even take blood samples for donations!
But how do you create the perfect cover letter to go with your phlebotomist resume? Which samples of your work experience do you emphasize, and how do you conclude everything with finesse?
Don't worry; we've been helping phlebotomists like you for years with their job-seeking materials and tools! Here are three phlebotomist cover letter examples for you to consider, alongside some handy tips.
---
Phlebotomist Cover Letter Example
USE THIS TEMPLATE
Why this cover letter works
Emphasis on your professional experience and how you intend to foster the hiring health center's success is a welcome approach to a phlebotomist cover letter lead.

As for your relevant accomplishments, support your claims using facts and figures such as the number of blood samples collected and hematology tests conducted, and mention any software used (cue HealthSpot).
---
Phlebotomist No Experience Cover Letter Example
USE THIS TEMPLATE
Why this cover letter works
A compelling phlebotomist no experience cover letter primarily hinges on explaining how passion for the field, your classroom knowledge, and real-life experiences from internships can help you ace the beginner role.

Curious about how else to solidify your piece? Demonstrate knowledge of the hiring company (think achievements, mission, awards… etc.), emphasize shared values, and align everything to the employer's needs.
---
Medical Assistant Phlebotomist Cover Letter Example
USE THIS TEMPLATE
Why this cover letter works
This medical assistant phlebotomist cover letter is off to a good start, underscoring the candidate's enthusiasm and motivation for the role. Better yet, address the job requirements, emphasizing skills like infection control, specimen collection and handling, and patient assessment.

Enhance your appeal further by highlighting quantitative proof of your wins and relevant tools and software employed such as QBench.
Related cover letter examples
---
How to Formulate Your Phlebotomist Cover Letter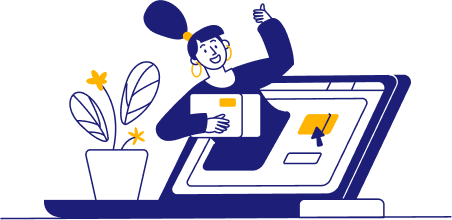 As you write your cover letter, consider the organization you're writing it for. Are they extremely focused on professionalism and a modern, high-tech presence in the medical industry? Or are they a smaller practice that emphasizes more of a casual, family-geared environment?
Look at the job description and company site as many times as it takes to find a mission statement, current obstacles they're facing, and some reliable examples of their writing tone. Then, reflect that same tone to demonstrate your great fit!

Writing your greeting and introduction
So . . . who's that letter going to? Your cover letter should be addressed to someone by name, and we're pretty sure their name isn't "Hiring Manager"! Do some research to find the proper name, and address them formally.
Next up, your opening paragraph should provide some intrigue by connecting with the company somehow. Good news: The same research you conducted to find the recipient of your letter will help you now by providing relevant insight!
Use any mention of company goals you found to influence how you present a handful of your skills and qualifications—and how those will provide the organization with solutions. If you can demonstrate how you'll help overcome a major obstacle, you'll have a good hook and seem way more confident as a phlebotomist!
Don't be informal or sloppy like in this terrible example:
Yowch!
Hi my name's Dave and I really would be a good phlebotomist. I've been one before so I know how to do the job. Here's some stuff I've done.
The following is way better since it upholds formality, acknowledges the company's accomplishments and goals, and shows alignment between the job description and the candidate's skills:
Phew, that's better
Dear Ms. Hernandez,
Seeing Detroit Medical Center's sincere patient testimonials immediately sparked my interest in the entry-level phlebotomist position. Crafting a soothing environment for patients while administering crucial medical procedures is an art that your organization has mastered. Moreover, your efforts towards community enrichment programs for diverse age groups, irrespective of their socio-economic situations, speak to the values I uphold. With my skills in Capillary Puncture, Safety, and Infection Control, I am excited to contribute to your esteemed team.

Writing your best body paragraphs
As a phlebotomist, you'll want to keep your body paragraphs highly specialized. Recruiters don't have long to read, so keep each paragraph focused on one major accomplishment from your experiences.
When did you soothe pediatric patients while obtaining samples, keeping families happier and boosting positive feedback ratings? Did your efficiency in sample transportation result in a significant reduction in work hours and/or labor costs?
Those are great examples of metrics, by the way. Quantifiable data that substantiates your claims of greatness! You can say you did a good job processing samples and educating patients . . . or you can show the impact you had.
Just make sure you tailor the examples and metrics you pick around the job description you're responding to! Tweak keywords or even switch out entire example points depending on the organization's focus.
Now that's a good body paragraph
Practical training at the Hutzel Women's Hospital helped me grasp basic laboratory procedures effectively. Working in a bustling environment with diverse caseloads, I developed a swift system to analyze subtle changes during patient evaluations, reducing the evaluation time by 42%.

Closing and signing off your cover letter
Now that you've blown your readers away with a strong intro and some truly compelling body paragraphs, you'll want to conclude your cover letter professionally and memorably.
Briefly summarize again how your values and traits align with the organization's. Do you share in their passion for women's health? Are you similarly enthusiastic about providing a caring, warm environment for younger patients?
Make sure you include a call to action that invites the reader to contact you again for more details! And always thank them for their time (you can do this either in your closing paragraph or use it as your professional signoff).
Just . . . don't make it like this, with a bland conclusion and no formality or enthusiasm for the phlebotomist role:
Oof!
So there you have it, all the reasons I'm good for the job. Just tell me when I can start
-Ana
This closer reinforces the applicant's alignment with the company's values, their enthusiasm for the role, a call to action, and a thank-you. Nice!
A closer that shines:
A phlebotomist's role is crucial to the cohesive functioning of a health center, and I align with Detroit Medical Center's commitment to delivering holistic and tailored healthcare to all patients. I appreciate your considerate approach to healthcare accessibility and I am eager to discuss further how I can contribute positively to your team.
Thank you for your time,
Zara Benali
How do I connect with the company?
Do some homework to find out more about their values and objectives. Did they make improvements last quarter that you can contribute to now? Are they in the middle of an outreach program you'd be thrilled to join?
What about enclosures?
Enclosures are great! What do you have up your sleeve: letters of recommendation, additional certificates, or awards recognizing your prowess as a phlebotomist? Just include a section at the end of your cover letter that says "Enclosures:" and list them!
How do I find my addressee?
You can usually find a name in the job listing, but not always! If not, check out the company site for a "staff" or "about" page. And if all else fails, comb their social media accounts (like Facebook, LinkedIn, or Twitter) a bit until you find what you're looking for.