You're the go-to computer guru in your friend circle, and that passion and knowledge are what makes you a successful IT professional. You don't just have an analytical mind and a deep understanding of technology, but you're also an excellent communicator capable of breaking down complex concepts for a non-technical audience.
When the time comes to find a new job, you'll find plenty of opportunities. To turn them into job offers, you'll need a cover letter to accompany your IT resume, that does a good job of describing your diverse skill set.
We're here to help you score that job and advance your career. With our IT cover letter examples and tips, you'll wow hiring managers and be ready to ace those interviews!
---
IT Cover Letter Example
USE THIS TEMPLATE
Why this cover letter works
Recognizing how the potential company influenced your career path and how their mission aligns with your philosophy is an excellent way to add a "wow" factor to your IT cover letter.

But beyond that, the recruiter wants to see your ability to get the company desired results. Don't just highlight your previous wins; quantify them.
---
IT Support Cover Letter Example
USE THIS TEMPLATE
Why this cover letter works
Expertise in computer systems and networks, repairing and installing peripherals, and excellent communication and interpersonal skills are key to excelling in the IT support role.

While you strive to show these skills in action in your IT support cover letter, take it further by connecting your past work to the current needs of the hiring organization.
---
IT Help Desk Cover Letter Example
USE THIS TEMPLATE
Why this cover letter works
A successful IT help desk cover letter emphasizes problem-solving skills, technical proficiency, customer service, teamwork, adaptability, and attention to detail.

Don't get carried away with singing your wins, though. Use a few sentences to show you did your homework on the company.
Related cover letter examples
---
How to Write an Impressive IT Cover Letter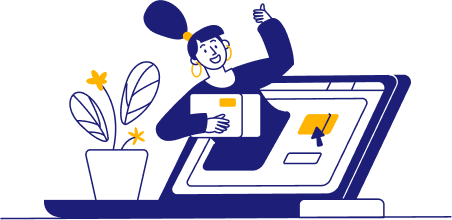 Working in IT has helped you develop your natural keen eye for detail and no-nonsense approach, so you're all set to begin crafting the perfect cover letter. The key is to be concise and specific, all the while still being ready to describe your greatest accomplishments in a way that gets you the job.
Which accomplishments would that be? Let the job description be your guide. Read it carefully and adjust your cover letter to match not just the tone, but also the skills and achievements required.
Don't forget to personalize your cover letter to the job and express that this particular job is the one that you want, and not just any job in IT.

Write a captivating greeting and intro
To instantly show that you've done your homework, make sure to address the hiring manager by name if at all possible. Next, discuss why you want to apply your extensive skills in things like network management, database administration, or customer service to succeed in this role.
It's a good idea to also try to get a little personal. Perhaps the company has helped local schools set up their new computer rooms? If so, make sure to mention how much your own values align with the company's mission to help out the community.
If you're not sure how to start, here's an example of what not to do. Use the opener to discuss how you can help the company, not how it can help you.
This is a no-go!
I'm applying for this position because I saw your ad on Indeed. I like computers and want to work in IT so please consider me for this job.
Now, this opener does a much better job of showing why the applicant is excited to lend their skills to that particular job. You can do the same by dropping a line that connects your skills in IT to the company's overarching mission and background.
This one is a winner!
As a longtime Netflix consumer, I'm excited to contribute to its technological heartbeat as your next IT support assistant. Having been captivated by numerous series and films from the comfort of my living room, I have great respect for the hard-working teams behind the screens. With my proficiency accrued from various IT roles, I'm eager to support the teams that have been impressing me, and millions, for years.

Show off your expertise in the body of your cover letter
The body paragraphs of your cover letter are the meaty parts that really cement why you're the IT expert that particular company wants to hire. You should limit this section to a maximum of three paragraphs, so be concise, but effective as you mention some of your career highlights.
The exact content of this section will depend on your role. If you've worked as an IT help desk support worker, dive into how your in-depth knowledge of technology helped end users overcome various issues. However, if your job was more on the operations side, you might want to talk about successful IT projects you've run or participated in.
Don't just list off things you did, though. Instead, use relevant metrics to explain the impact your work has had. You've already covered some of them in your IT resume—your cover letter lets you go into more detail.
This is impressive!
My tenure as a junior IT administrator at Delloite US also equipped me with extensive experience deploying and patching software. A key highlight was launching a new software suite and configuring security settings, facilitating a 17% risk reduction in security breaches. Furthermore, I automated the process, enabling a 32% decrease in software deployment times.

Wrap up your cover letter in a memorable way
To end on a strong note, lean into your in-depth knowledge of IT and how it can help that particular company. For instance, if you're applying for a job in cybersecurity, discuss how your expertise in preventing DDoS attacks can help the business strengthen its position as a market leader in secure networking.
In addition, express your excitement at joining the ranks of that particular business. Now is also a good time to thank the reader for their consideration.
The below closing paragraph is a good example of what you should avoid doing. It's not very memorable and it doesn't paint the candidate as an IT expert; instead, it gives off the impression that they just want any job, not that job.
Don't do this!
I know I don't have much experience but I will work hard. I really want to work for you and I can start any time because I need a job right away.
The below example takes a much more positive spin on things. The candidate expresses how their background can make a difference, and they refer to the company by name, which gives instant brownie points in a cover letter.
Let's go!
I wholeheartedly believe that my diverse background in IT and passion for driving efficiency will make a significant impact at DocuSign as an IT operations manager. Thank you for your time and consideration, and I look forward to the opportunity to discuss how I can contribute my skills and enthusiasm to your organization.
What to do if I can't find the hiring manager's name? 
Being a good researcher is crucial in IT, so show that you're no stranger to seeking answers. Check LinkedIn, the company website, the job description, and Google before throwing in the towel. If you can't pinpoint a person to address, you can use "Dear Hiring Manager" or "Dear [company name] Team."
Should I attach a portfolio to my cover letter?
Working in IT means you might have some projects to show off that don't really fit into your resume or cover letter. In this case, add a portfolio under your contact information—this can be your GitHub repository or a personal website. Technical recruiters will appreciate it.
What tone should I write my cover letter in?
IT job descriptions range from really casual to extremely formal, so there's no one-size-fits-all advice here. Start by reading the listing carefully, then check out the company website, and try to match the tone with an extra dash of professionalism.