Your friends think you're a wizard when it comes to math, but you're also well-versed in creating elegant CAD models and analyzing complex sets of data. You're an engineering enthusiast with a whole lot of exciting prospects ahead of you.
Scoring an internship is the best way to get some on-the-job experience. However, many programs are highly competitive, so you'll need a resume template that helps highlights your best qualities.
This is where we come in. Check out our mechanical engineering internship resume examples and tips to put your best foot forward and get started on your career path.
---
Mechanical Engineering Internship Resume
---
Professional Mechanical Engineering Internship Resume
---
Formal Mechanical Engineering Internship Resume
---
What Matters Most: Your Engineering Skills & Relevant Experience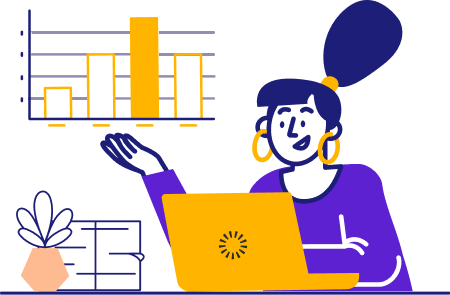 Your professional experience in engineering may be limited, but you've already got a set of useful skills that are related to it.
For one, you have a natural propensity for problem-solving and an understanding of how machines actually work. You're probably the go-to among your family and friends when it comes to troubleshooting, be it a computer or a car.
Lean into your technical skills in this part of your resume and show off your logical and strategic thinking. Skip generic and vague terms like "team player" or "quick learner." Instead, focus on things that can make you a great engineer.
Talk about the software you're already familiar with, like CAD and CAE programs or simulation tools. If you know any programming languages, such as Python, this is also a good place to mention them.
9 best mechanical engineering internship skills
AutoCAD
CAE Analysis
Mathematical Modeling
Prototyping
3D Printing
Technical Writing
SolidWorks
Material Science
Thermal Analysis
Sample mechanical engineering internship work experience bullet points
If you're applying for a mechanical engineering internship, recruiters know that you may not have worked in the industry before. Instead, talk about relevant coursework, your own projects, and any clubs you may have been part of during college.
Whenever possible, back up these bullet points with data and include the tools you've used. For example, you could talk about a new gear system you worked on with a few other students. Elaborate by saying you used SolidWorks to create it and mention that it boosted the efficiency of the machine by 23%.
If you're short on ideas, just think back to your skills section and consider this part of your resume an extension of it. As an example, if you say you're good with Matlab, talk about the way you used it to model dynamic systems.
Here are some examples for your resume:
Conducted quality assurance tests 4 times per quarter, achieving 98% compliance with company standards
Led a team of 7 mechanical engineering students in a national design competition, resulting in a top-3 finish
Utilized ANSYS for structural and thermal analysis, reducing product failure rates by 9%
Participated in developing a new HVAC system in Revit, boosting energy efficiency by 13%
Top 5 Tips for Your Mechanical Engineering Internship Resume
Focus on relevant experience

You may not have any professional engineering experience, so fill your resume with projects and coursework from college and high school. If you want to add actual work experience, try to keep it highly relevant. Mention roles in tech support, data entry, or data analysis.

Show off extra credentials

If you have any extra certificates on top of your education, highlighting them in your resume shows that you're committed to engineering. Include certificates such as AutoCAD, ANSYS, SolidWorks (CSWA or CSWP), Autodesk Inventor, or Matlab.

Appear tech-savvy

For an internship like this, being generally tech-savvy is a huge plus. If you're not sure what to add to your resume, include tech-friendly interests and activities, such as being part of the robotics club, knowing how to program in Java, or building your own computers.

Emphasize past collaboration

As an engineering intern, you'll be collaborating closely with junior and senior colleagues. Instead of saying you're good at teamwork, show it by talking about the teams and projects you've worked on or led during college or at work.

Be creative and pay attention

Read the job description carefully and tailor your resume to match it. For example, if the role involves electrical engineering, talk about the power distribution system you implemented in your mechatronics class. Mention relevant software, too, such as PSpice or ETAP.
Do I need to include a cover letter?
It's always a good idea to include a cover letter. Use it to elaborate on your projects and engineering skills, but also to highlight your excitement at joining this particular company and what you can bring to the table.
Should I include my hobbies?
If your hobbies are relevant to mechanical engineering, pick a resume template that lets you mention them. This includes things like robotics, mathematics, and even chess.
How long does my resume need to be?
Your resume should be limited to a single page. That's why it's okay to not include jobs that don't have much overlap with engineering and instead focus on your coursework. You can mention other jobs in the cover letter and at the interview.