As a mechanical design engineer, you're no stranger to complex calculations and precise measurements. Your in-depth knowledge of engineering, combined with a deep understanding of physical principles, helps you create extraordinary designs.
You've worked on countless blueprints and documentation, but now, it's time to put them aside for a moment because you'll need an effective resume template of your own to score your next job.
Our mechanical design engineer resume examples are here to simplify the process for you. We'll help you prepare a resume that accurately highlights all of your strengths!
---
Mechanical Design Engineer Resume
---
Professional Mechanical Design Engineer Resume
---
Formal Mechanical Design Engineer Resume
---
What Matters Most: Your Engineering Skills & Design Experience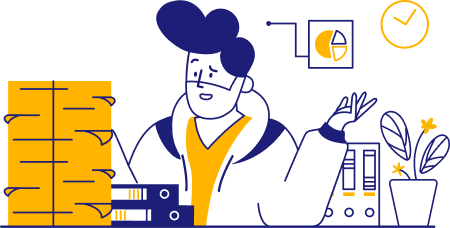 Being successful in your role is closely tied to your diverse skill set. From being a pro at various 3D modeling software to being a math whiz with a knack for creative thinking, you've got all the skills needed to transform a blueprint into a physical object.
It takes a lot to know how things work, and even more to know how to make them work better, or even to invent something new entirely. This is why filling out the "skills" part of your resume should be no problem, and you've got what it takes to make this section impressive.
While it's important for you to translate complex innovations for a non-technical audience, your soft skills will have their chance to shine in the cover letter and the interview.
The secret recipe to successfully highlighting your engineering expertise is to focus on all your technical abilities. This includes staples, such as AutoCAD, but also things like an intimate knowledge of thermodynamics.
9 best mechanical design engineer skills
AutoCAD
Matlab
SolidWorks
ANSYS
Rapid Prototyping
Revit
Thermodynamics
Autodesk Inventor
Fluid Mechanics
Sample mechanical design engineer work experience bullet points
In your role, each day brings a new challenge, from patenting innovative engines to meticulous design reviews. When you fill out your resume, it's best to stray away from the day-to-day.
Saying that you "tested designs" or "worked on documentation" might be true, but it's not the highlight of your career, which is what you want to focus on here.
Think of achievements that are closely tied to the skills you've listed, and add data to make them more tangible.
For example, say that you were able to increase the production rate by 17% by optimizing the design of mechanical components—the percentage is eye-catching and shows your true impact.
Here's how you can do this in your resume:
Used SolidWorks to design and optimize a new HVAC system for a 10-story building, reducing energy costs by 21%
Delivered a complex conveyor system project 3 weeks ahead of schedule, saving 20% of the budget
Reduced design errors by 13% by spearheading a system of monthly design reviews, resulting in over $75,000 in annual savings
Introduced the use of finite element analysis via ANSYS, reducing prototype costs for heat transfer solutions by 19%
Top 5 Tips for Your Mechanical Design Engineer Resume
Software is key

Make sure to mention all the tools you're proficient in. Focus on AutoCAD, SolidWorks, Matlab, ANSYS, CATIA, Creo Parametric, and other industry-specific tools. Bonus points if these programs are listed in the job description!

Never re-use your resume

Mechanical design engineering roles can vary wildly from one to the next, so make sure to tailor your resume to match the job. Swap skills and work experience bullet points in and out as needed. For example, if the company is in the automotive sector, mention your experience in building engine parts.

Don't forget your certification

If you have the Professional Engineer (PE) certification, it's worthy of inclusion, so pick a resume template that lets you easily add it.

Be clever about your interpersonal skills

With a host of technical skills to boot, you really don't have space in your resume to list things like "creative" or "team player," but slip them into your work experience. Mention instances of working with cross-functional teams of engineers or holding presentations for important clients.

Show off your greatest designs

Designing something from scratch is time-consuming, but so rewarding when your idea comes to life. Discuss your greatest designs in your resume and cover letter, be it a heat exchanger or a new pump, and elaborate on them during the interview.
What to do if I'm switching industries?
Zone in on your engineering knowledge and try to look for transferable skills. For example, if you're applying to a company in the aerospace sector, highlight your knowledge of safety standards and thermodynamics.
Should I add a career summary?
You can, but only if you update it for each company. Use it to quickly summarize your greatest accomplishments and describe how you're hoping to grow in your new role.
What should I write in the cover letter?
Treat the cover letter as an extension of your resume. For example, if you talked about developing a new gearbox design using CATIA, circle back to that in the cover letter and explain what you learned from the whole process.