As a budding mechanical engineer, the world is your oyster. You're well-versed in the principles of physics and mathematics, and that knowledge helps you develop and test complex mechanical systems.
While you're a pro at creating technical plans, do you know how to emphasize your greatest strengths in a one-page resume? If not, no worries—that's what we're here for.
We've helped thousands of engineers jumpstart their careers and then advance in them. Check out our entry-level mechanical engineer resume examples to land more interviews!
---
Entry-Level Mechanical Engineering Resume
---
Modern Entry-Level Mechanical Engineering Resume
---
Professional Entry-Level Mechanical Engineering Resume
---
What Matters Most: Your Mechanical Engineering Skills & Experience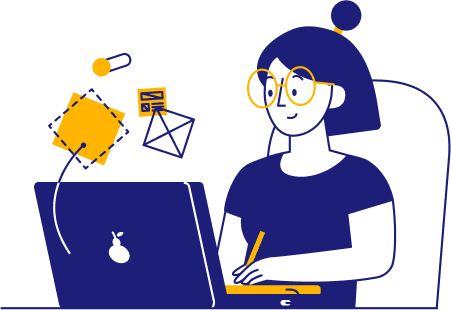 Whether you've worked in engineering before or you're fresh out of college, you already have a diverse skill set that makes you a desirable candidate. All you need to do is pick the right things to highlight.
For a job as technical as yours, try to zone in on your hard skills. This can mean your knowledge of industry-specific software, such as AutoCAD or CATIA, but also your in-depth understanding of kinematics.
Of course, as an engineer, you're also expected to be an excellent communicator—someone who can translate all those confusing blueprints to a non-technical audience. However, it's better to highlight this in your cover letter or your work experience bullet points.
Recruiters often use applicant tracking systems (ATS) to quickly scan resumes for relevant keywords, so the more boxes you can check here, the better, but only mention things you're proficient in.
9 best entry-level mechanical engineer skills
AutoCAD
Matlab
CAD/CAM
Machine Design
Inventor
Thermodynamics
SolidWorks
Fluid Mechanics
ANSYS
Sample entry-level mechanical engineer work experience bullet points
When you're still at the beginning of your engineering career, listing your work experience might seem intimidating, but using data will strengthen this part of your resume. Pick your greatest accomplishments and add data to make them more tangible.
For example, instead of saying "reviewed designs," think of the impact of those reviews and say this instead: "performed regular blueprint reviews and analyses, reducing manufacturing errors by 11%."
Even if you don't have professional experience in this role, tap into your college projects or anything else that showcases transferable skills.
In this instance, if you lack engineering experience, things like tutoring in math or physics or being part of a robotics club still count. Get creative and remember to try to add quantifiable metrics wherever possible.
Here's how to use quantifiable metrics in your resume:
Assisted in the implementation of a cost-effective equipment modification plan, reducing costs by 13% and increasing system reliability by 24%
Designed a new heating system for 9 residential buildings in a team of 5 engineers, using SolidWorks to improve energy efficiency by 31%
Conducted finite element analyses, increasing product durability by 19%
Prepared technical proposals and presentations for clients and stakeholders, including non-technical audiences, contributing to a 10% increase in company contracts
Top 5 Tips for Your Entry-Level Mechanical Engineer Resume
Express that you like feedback

You'll be working alongside senior engineers and learning from them. To show that you're no stranger to constructive criticism, talk about things like participating in daily stand-ups or working in a team of senior colleagues from other engineering disciplines.

Flaunt your PE

You may not have your Professional Engineer (PE) certification at this stage of your career, but if you do, you should definitely show it off! Pick a resume template that lets you highlight your PE cert with pride.

Talk about your favorite tools

Knowing how to use various 3D modeling and simulation software is crucial. If you want to show that you know what you're doing, list the tools you're good at, such as Creo Parametric or Inventor, and then talk about how you leveraged them in your daily work.

Mention relevant coursework

If you don't have a lot of relevant work experience, zone in on your college courses. Instead of filling your resume with non-engineering roles, talk about the projects you participated in, such as teaming up with other students to design a new prototype for an exercise bike.

Highlight your problem-solving skills

Your profession is deeply rooted in problem-solving, so it's an important thing to underscore in your resume. Include concrete examples of how you've tackled various technical issues. For example, mention using Matlab to develop a new algorithm that resolved issues with a welding machine, increasing its efficiency by 20%.
Should I include a career objective?
When you're starting out, it can be a good thing to include a career objective. Tailor it to match the company, highlight your greatest achievement so far, and emphasize the impact you want to have in the role, as well as your dream career path.
Can I re-use my resume?
For optimal results, tailor your resume to the job description. For example, if the role is focused on HVAC engineering, talk about your knowledge of thermodynamics.
How long should my resume be?
Make your resume nice and concise—it should fit onto a single page. If you're running out of space, you can omit part-time jobs from college to focus on things that are relevant to mechanical engineering.