Working as a mechanical service engineer, you're responsible for the installation, maintenance, and repair of a range of mechanical systems. You leverage your years of experience to troubleshoot issues, conduct inspections, and ensure the highest level of compliance with safety standards.
It's complicated work, but to an expert like you, it might almost seem easy when compared to the task of distilling your entire career down into a one-page resume. 
We're here to help. Our mechanical service engineer resume templates provide the perfect format to showcase your skills. Along with our tried-and-true resume tips, you'll be able to craft a compelling and concise application that's sure to land you your dream role.
---
Mechanical Service Engineer Resume
---
Formal Mechanical Service Engineer Resume
---
Elegant Mechanical Service Engineer Resume
---
What Matters Most: Your Engineering Skills & Previous Experience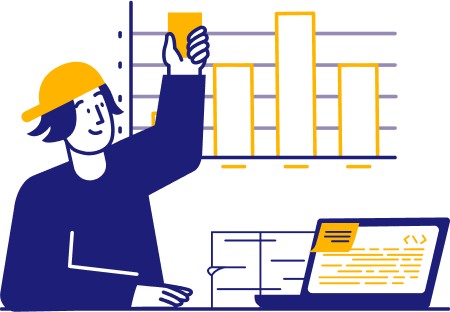 To excel at your role, you need a whole host of skills that are beyond the comprehension of many people outside your industry. Technical knowledge of mechanical systems has to go hand-in-hand with excellent problem-solving and communication skills.
Although both soft skills and hard skills are important, it's best to reserve this part of your resume for your engineering know-how. 
Let your certifications and licenses vouch for your technical knowledge, and use your work experience points to highlight your soft skills. They'll also shine in the cover letter and during the interview.
In your skills section, you should focus on the technologies, tools, and software you're proficient in. This shows in-depth knowledge and first-hand experience of the job compared to listing attributes like "problem solver" or "troubleshooting skills". You can also mention specific areas of engineering that you're a pro in, such as kinematics or thermodynamics.
9 best mechanical service engineer skills
IBM Maximo
AutoCAD
Preventive Maintenance
Matlab
Safety Protocols
SolidWorks
Autodesk Inventor
Mechanical Codes
Thermodynamics
Sample mechanical service engineer work experience bullet points
When you report on the results of your projects, you record the exact methods you used and the results you were able to achieve, ranging from reductions in time and money to increases in the safety of use.
This kind of data is exactly what you need to dig up again for your resume. Gather a varied collection of your results and achievements to include, making sure to cover multiple areas like troubleshooting, collaborations, safety protocols, and analysis. Add a metric to each bullet point to further emphasize your expertise.
Along with the stats and figures, these achievements will catch the eye of hiring managers and demonstrate the impact you can make through your work. They will also make great talking points for the interview stage.
Here's how to use measurable impact in your resume:
Implemented energy-saving measures resulting in a 17% reduction in HVAC energy consumption across multiple client sites
Conducted root cause analysis on recurring system failures, implementing corrective measures that reduced system downtime by 20%
Developed and implemented a safety training program, reducing workplace accidents by 30%
Led a team in the retrofitting of 50 HVAC units with energy-efficient components, resulting in annual energy savings of $100,000
Top 5 Tips for Your Mechanical Service Engineer Resume
Include relevant certifications and licenses

Licenses and certifications such as HVAC Excellence Certifications or your Professional Engineer (PE) license are important validations of your skills and expertise, so they should have their own section on your resume.

Showcase your knowledge of safety protocols

Safety compliance is an absolute necessity in mechanical engineering, so you should highlight your experience and commitment to impeccable safety standards. This includes OSHA standards, lockout/tagout procedures, or personal protective equipment usage.

Soft skills are important too

Use your work experience bullet points to show that you're easy to work with. By mentioning that you led a team or collaborated with a cross-functional team, you can show that you have excellent teamwork and communication skills.

Tailor your resume to each application

Different jobs will focus on different equipment or use varying software, and your resume needs to mirror the specifics mentioned in the job description. This will help you pass initial keyword screenings and stand out to recruiters. 

Proofread and format carefully

Written reports and communication are also an important part of the job, so it's useful to show your commitment to quality and clarity by making sure your resume is professionally formatted and error-free. 
How should I format my mechanical service engineer resume?
A large and visible header for your name and title with a wide margin for technical skills, education, and certifications is a great layout. You can then dedicate the rest of the space to work experience, certifications, and skills, using concise bullet points and clear headings. 
How do I showcase my problem-solving abilities?
Try to mention instances in your work experience where you've successfully solved problems, such as a heat pump failure, and implemented effective solutions. Remember to include stats and figures to make your achievements stand out. 
Should I include references on my resume?
No, it's much better to reserve space for work experience bullet points. Your resume should fit all on one page, and focus solely on information recruiters need to progress you to the next stage of the application process.