You assist HR managers with everything from payroll processing and record keeping to recruiting new hires and scheduling interviews. You've mastered interpersonal and administrative duties, including labor negotiations and policy implementation.
But you might still have concerns about what to include in your resume. What resume template should you choose, how long should your resume be, and do you need a career summary or objective?
No sweat. We've got years' worth of experience helping people like you with their HR coordinator resume examples, and here are three examples and some tips to jumpstart your job hunt.
---
HR Coordinator Resume
---
Modern HR Coordinator Resume
---
Professional HR Coordinator Resume
---
What Matters Most: Your Skills Section & Work History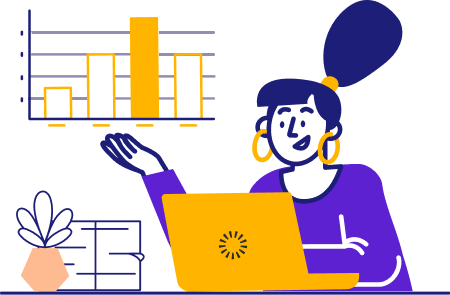 You complete a vast array of tasks as an HR coordinator, making time management and organization some of your top priorities. You'll want to showcase abilities like those through your skills section to show recruiters what you can do.
Your skills should never be generic; they should be well thought-out and precise. Think of how you apply your abilities (more on that in a moment) and use that context to get more specific.
Also, make sure you opt for skills that are profession-specific instead of things like "communication" that could apply to just about any role. Check out these examples of skills that recruiters like to see on an HR coordinator's resume:
9 top HR coordinator skills
Payroll
Prioritization/Planning
Policy Documentation
MS Word/Excel
HRIS Systems
Workday
Jobvite
Program Development
Google Suite
Sample HR coordinator work experience bullet points
Here's where you show how you apply your skill set! Your abilities are undoubtedly awesome, but recruiters want to see what you did with them and what kind of differences you made.
And recruiters want to see solid examples of your experience with quantifiable results. Saying that you can do something gives just a little bit of information, but backing your claims with positive data speaks volumes.
Use metrics that specifically spotlight the changes you made in the HR field: Show off the measurements of your impact with percentages, improvement rates, or reduced manual labor hours.
Our sample resumes are chock-full of data-driven work experience bullet points to inspire you, but here are a few samples to get you started:
Streamlined scheduling and data systems by introducing Paycom software, reducing human error by 73% and ensuring that 89% of departments were fully staffed
Developed outreach programs for potential employees, boosting qualified job application submissions by 16%
Accelerated payroll processing systems, boosting efficiency and eliminating 11+ hours of manual administrative work
Outperformed responsibilities and expectations, maintaining worker satisfaction beyond legal requirements to improve retention by 32%
Generated hiring protocols, collaboratively designing intensive interviews and training processes that increased hew hires' productivity by 41%
Top 5 Tips for Your HR Coordinator Resume
Give context for your accomplishments

Your achievements will mean more if you give background: Don't just say that you improved worker retention rates when you can briefly outline how you did it and why it helped.

Stick to one page

Brevity is important when a key aspect of your job involves staying organized and juggling priorities! So keep your resume to one page.

Spotlight your versatility

As a human resources coordinator, you've got a highly diverse set of responsibilities on your plate. Make sure you highlight your ability to manage them all by looking for opportunities to diversify your experience points. Pull in examples that offer intrigue and variety.

Refine those metrics

Metrics are the backbone of your credibility! Don't skimp on those numbers: Claims without evidence aren't nearly as compelling as we'd like them to be. Increasing the applicant pool is an intriguing claim, but saying you did so by 15% adds a convincing dimension.

Stay organized

While there are several different templates that would look great with your name on them, you should opt for the resume template that looks cleanest and most professional. Each section should look clearly defined and have room to breathe.
What fonts should I use?
A handy rule of thumb for you to use here is that you shouldn't use anything that would look out of place on one of your work documents! Zany fonts have their time and place, but your HR coordinator resume isn't it.
Plus, being in HR, you're already well aware of the ATS. Don't shoot yourself in the foot with a resume that the ATS will read as a jumbled mess. Streamline and prioritize readability.
How do I limit things to one page?
This is a really important point, so it's worth starting with a resume outline, where you can look for any possible chance to slim things down. If you have a truly great point, such as streamlining scheduling and data systems with Paycom, that you feel would make or break your chances, expand upon it in your human resources cover letter!
Should I include an education section?
Yes, definitely! Make sure you include your degree alongside any special certifications, like a PHR or SHRL, or independent educational creds you might have. Just ensure everything is relevant to HR, so you don't look like you're struggling to fill the page.