As an HR intern, you'll support the Human Resources team in their duties while gaining hands-on insight into the profession. You'll verify the accuracy of employee documents and files, manage job advertisements, and check for policy compliance.
However, presenting your skills and qualifications in your job app can be challenging. How should you structure your resume, and what relevant experiences should you highlight?
With years of helping folks find dream jobs in HR, we've got you covered. Explore our three Human Resources intern resume templates and advice to get a headstart on your HR career journey!
---
Human Resources (HR) Intern Resume
---
Clean Human Resources (HR) Intern Resume
---
Modern Human Resources (HR) Intern Resume
---
What Matters Most: Your Skills & Experience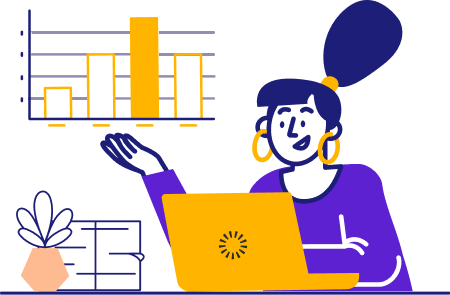 With a limited background in HR, the skills section of your resume becomes pivotal in highlighting what you can do.
Align those skills with the asks of the HR internship role you're pursuing to show recruiters you have the tools to excel. Refer to the HR job description for the required skills, and avoid listing generic terms like "HR software" or "communication."
For instance, don't jot down something as broad as "spreadsheets" when referring to HR software; opt for the more specific "Excel" or "Google Sheets." Similarly, when referencing social media, refer explicitly to each platform and indicate your level of expertise.
Here are some top HR skills you may see.
9 most popular human resources (HR) intern skills
Employee Recruitment
Retention Strategies
Data Analysis
Conflict Resolution
Google Suite
MS Excel/Word
Asana
SAP SucessFactors
Paycor
Sample human resources (HR) intern work experience bullet points
Here's where your resume needs extra personalization. Everyone has a unique background, so look critically at your experience to see what you can spin to your advantage.
The work experience section of a good resume will demonstrate how you've applied your skills in real-world situations and left a positive impact. If you're a recent graduate, you can include degree-related projects or even volunteer initiatives where you used skills relevant to HR.
If transitioning into HR from another field, scan past roles for where you utilized skills that align with the human resources internship role. Remember, quantify your achievements—numbers speak volumes!
Here are a few samples:
Reviewed patient documentation and insurance information before submission, reducing database entry errors by 74%
Operated as social media campaign lead for university project, attaining 164 subscribers on YouTube and 1.3M followers on Instagram
Utilized data-driven techniques to analyze social media algorithms and prioritized top posts, performing better than 96% of competitors' campaigns
Developed automated system for ordering office supplies, reducing manual inventory review time by 186+ hours annually
Top 5 Tips for Your Human Resources (HR) Intern Resume
Metrics are key

Like our examples above, numbers set off your achievements. Use real figures to show how you helped increase subscribers and views on a social media platform.

Stay sleek

Even when trying to fill space, don't ramble. HR departments handle large volumes of data and documents, so if you've had some experience organizing, managing, and retrieving information efficiently, even in another capacity, mention it.

Context helps

If aligning your history with the desired human resources internship is challenging, provide context to your achievements. Describe how your actions contributed and helped drive results within the HR landscape.

Stand out with relevant experiences

Review the Human Resources job description and identify values to leverage in your resume. For instance, if the HR intern position requires frequent interaction with employees at all organizational levels, showcase your skills as a clear, effective verbal and written communicator.

Go modern

When picking a resume template, choose what places your best accomplishments at the focal point. Avoid loud colors or distracting fonts for high readability.
Do I have to fill the page?
No. Stick with a one-page resume template but avoid fluff. It's better to list fewer but better examples, such as having a basic understanding of HR laws and regulations, including knowledge about labor or discrimination laws and health and safety regulations.
What software should I include?
Understandably, you'll have limited experience with HR software at this point. Only list software you have experience with, whether Workday, Asana, or Tableau.
Should I customize my resume for the job every time?
Absolutely, but it isn't as daunting as it sounds! Refer to the job ad for core requirements and look for keywords matching your skills, such as "Organization and Time Management" or "Interpersonal Skills" to increase your chances of snagging an interview.