Your degree is done and dusted—now's the time to put your education to use in supporting organizations and maintaining employee satisfaction.
Before you step into the working world and start applying for entry-level HR roles, consider this: the very first career experience you'll facilitate is your own. Isn't that cool?
But if you've been studying countless resume examples and need something a little more specific to your coveted role, take a look at our three entry-level human resources resume templates, where you'll set yourself up for success and cinch your next role with our help.
---
Entry-Level Human Resources (HR) Resume
---
Modern Entry-Level Human Resources (HR) Resume
---
Professional Entry-Level Human Resources (HR) Resume
Related resume examples
---
Your Skills & Work Experience Matter Most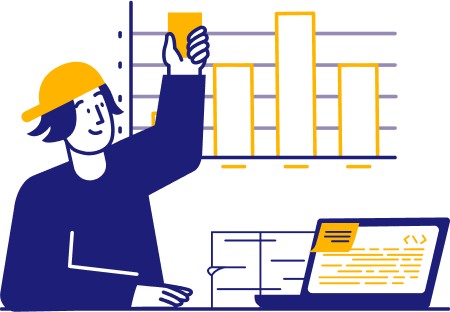 In hiring for entry-level human resources, recruiters are on the lookout for individuals adept at balancing the needs of both the company and its employees.
During your education, you might have spent a semester or two getting familiar with subjects like labor law and HR communication strategies. Including skills like these in your resume skills section will help convince the reader that you'll do well at the job.
Here are some of the top skills recruiters are looking for in entry-level human resources roles:
9 top entry-level human resources (HR) skills
Onboarding
Technological Aptitude
Worker's Compensation
OSHA Compliance
Communications Skills
Employee Relations
Attention to Detail
Organizational Skills
Wages & Payroll
Sample entry-level human resources (HR) work experience bullet points
Entry-level human resources roles assist the HR department in the acquisition, care, and maintenance of an organization's employees.
While you may not have industry-specific work experience just yet, any time you spent outside of school can be included in your resume to show your understanding of the field. This can come in the form of part-time work, internships, extracurricular activities, volunteer experience, and, perhaps, even some of your interests and hobbies if they're relevant.
Spice up your work experience by including specific actions you did and quantifiable metrics; this will help the reader better understand how your efforts supported past organizations.
Here are a few samples:
Coordinated interviews for 60+ candidates by assessing the availability of the hiring team and the candidates
Answered employee inquiries surrounding coverage and benefits of health plans, eliminating 3 hours of extra work in the HR department each week
Recruited dozens of new club members each year at the annual campus organizations fair
Worked 15 hours per week as a student advocate for the campus housing department
Collected and organized employee information changes for over 65 employees to ensure data integrity
Top 5 Tips for Your Entry-Level Human Resources (HR) Resume
Keep your resume to a page

In entry-level roles, recruiters aren't expecting you to have industry-relevant work experience beyond an internship or two. Even so, include only the essential points in your resume to prevent reader exhaustion. This shows that you understand the challenges that hiring staff will face, earning you a point in your favor.

Pick the right resume style and format for the organization you're applying to

HR is a broad field relevant to just about any company, so you'll encounter all kinds. A modern resume template with creative formatting will work for a tech company, but a bank might prefer something more conventional, with structured formatting and serif fonts.

Don't exaggerate or lie on your resume

It's all right if you don't have all the skills required in the job description. Entry-level roles are where you apply the skills you know and pick up new ones, after all. So, if you lack experience building benefits packages, for example, don't include it in your skills section. If you get the job, you can take the chance to better yourself, earning you respect from employers and colleagues alike.

Use your experience to show how you applied general skills

HR uses skills that may be generic but are challenging to do well. Show how you applied research and analysis to go above and beyond in student body advocacy in college, or how your skills in relationship management helped bridge the gap between volunteers and the community.

Career objectives can help fill in the blanks on your resume

Normally, we'd tell you to leave out the resume objective as they're often dull, and you need the space for more important things. In entry-level resumes, however, well-written objectives can add a personal touch and narrow focus to the company.
Do I need a degree in HR to get an entry-level human resources role?
Unlike some technical fields, you don't need a dedicated HR degree to start your career in human resources. Entry-level roles often accept undergraduate degrees in management, business, social sciences, and even psychology. The important thing here is to make sure your skills apply to a position in HR.
What kind of qualifications can I get to further my HR career?
Outside of returning to school for a graduate degree, you can also get a general HR certification from the HR Certification Institute (HRCI) or the Society for Human Resource Management (SHRM). They offer certifications for all levels and magnitudes of experience, helping you stay current on HR practices.
And remember: if you do the work to get these extra certs, don't forget to include them when writing your resume.
Should I include an education section in my entry-level human resource resume?
Yes, and make sure to include any courses relevant to the job you're applying for, such as Employee & Labor Relations or Human Resources Planning & Strategy. If you have other kinds of experience, like volunteer work or a club you joined, you can include these under the work experience section or the projects section in your resume.