As a human resources (HR) assistant, you help HR managers facilitate employee hiring and development. In your capable hands, basic duties and administrative tasks like recruitment, data entry, payroll, and employee assistance are taken care of in no time.
But who takes care of you?
That's our cue. Let us help you land your next role using our human resources (HR) assistant resume examples; you can create a resume in no time, knowing you're in good hands.
---
Human Resources (HR) Assistant Resume
---
Professional Human Resources (HR) Assistant Resume
---
Formal Human Resources (HR) Assistant Resume
---
What Matters: Your Skills & Work Experience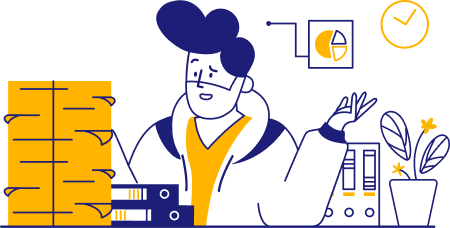 Recruiters hiring HR assistants want candidates who are familiar with the ins and outs of organizational talent management.
With your resume, you'll demonstrate your proficiency in supporting organizations and employees as they go about their day-to-day business activities.
Here are a few of the best resume skills recruiters want in human resources (HR) assistants.
9 best human resources (HR) assistant skills
Software Proficiency
Onboarding
Labor Law Proficiency
Organizational Skills
Communications Skills
Conflict Resolution Skills
Attention to Detail
MS Office Proficiency
Payroll Management
Sample human resources (HR) assistant work experience bullet points
Human resources assistants help with employee management so the organization can focus on running smoothly.
In your resume's work experience section, show how you made hiring and retaining employees easier by taking care of the nitty gritty and maintaining workplace satisfaction.
You've probably been involved in the hiring process at your past roles, so you know this better than anyone: add quantifiable metrics to your work experience bullets to help convince recruiters that you're right for the job.
Here are some samples:
Assisted in recruiting both hourly and salaried roles by messaging 270+ prospective employees on LinkedIn and through email
Iterated messaging to qualified candidates for given roles to improve the response rate from 9% to 17%
Scheduled 23+ interviews with prospective candidates and coordinated meetings between HR staff and administration
Aided training specialists in the development of more than 37 hours of training programs for all levels of employees
Top 5 Tips for Your Human Resources (HR) Assistant Resume
Experience can help make up for industry certification gaps

Some organizations look for specific HR certifications like SHRM-CP and PHR, but most employers will be just as happy without them. Since HR is a broad field, employers will be more interested in knowing whether you can do the job, which will show in how you present your work experience. Tailor your career documents to the position you're applying for.

Don't go over the page

As an HR assistant, chances are you've had to deal with pages and pages of career documents as a part of the hiring process. Spare your recruiter some grief by keeping your resume short and simple, with a proper resume format and ample use of white space.

Include work documentation in your resume

HR work can be vague and difficult to quantify, and this is where reports and KPIs come in. If you surpassed a target metric by a certain percentage last quarter, adding that KPI figure to your resume is one great way to show your achievement and work performance. Look through other resume examples for inspiration.

Career objectives are great for a personal touch

Since resumes list a job candidate's skills and work experience, they can often come across as clinical. If you have extra space in your resume, consider adding a career objective to show the reader the person behind the bullet points. Make sure it's well-written, focused, and tailored to the HR assistant role like this example:

Throughout my early career, I have focused on ensuring employee satisfaction by proactively developing relationships. Eager to leverage this ability to build meaningful professional relationships as an HR assistant and recruiter at a quickly growing company like Motion.

Specific skills help your resume stand out from the rest

Recruiters see the same skills across job roles all the time, especially in HR, where you often see skills like research, communication, and onboarding. If you're a whiz at a specific, in-demand skill like labor law, networking, or talent management, highlighting your proficiency in your resume can help raise your chances of landing a job.
What specific skills can I develop to put on my HR assistant resume?
HR assistants help with recruiting and managing employees, so they need to be organized and skilled at problem-solving. Since they also communicate with employees about sensitive matters like wages, promotions, and the like, they should have strong written and verbal communication skills as well as conflict resolution skills.
Why do I need to customize my resume for every job I apply for?
While HR assistants are in demand in all types of companies, from corporate to small and medium-sized enterprises (SMEs), the duties and requirements for each position will vary greatly. This is why you should choose an appropriate resume template and tailor your resume to the specific company you're applying to.
Who will I submit my resume to and work with if given the job?
Since an HR assistant is a junior-level employee within the HR department, you'll most likely submit your job application to the HR manager. On the job itself, you'll likely be the point of contact for any HR-related inquiries, whether from internal or external parties, and you'll liaise with recruiters and other HR department staff members as part of your day-to-day responsibilities.