Good dentists are worth their weight in gold. Your competent and steady hands go a long way toward improving people's smiles.
Your dentist resume has the power to demonstrate your technical skills and your ability to be an empathetic advocate for your patients.
While you're incredible in all things teeth, you might need help determining where to begin on your resume. That's why we're here!
We've done the hard work researching the good, the bad, and the ugly for all types of dentist positions and their respective resumes (such as dental hygienist resumes and dental assistant resumes). We've taken everything we've learned to design these seven dentist resume samples to help you build a fantastic resume to land your next dental job in 2023!
---
Dentist Resume
Why this resume works
Writing your dentist resume may feel overwhelming, but luckily, there are plenty of resume examples you can use to help you structure your content according to industry standards.

Once you've gotten some inspiration, customize your resume by adding responsibilities and skills according to the job description.
For example, if the description mentions needing a dentist to train new hires, include any experience you have helping new dentists learn complex techniques.

If you're a seasoned dentist trying to fit your job history onto one page, you'll have to limit what you share.

Try listing three to four of your most recent jobs, which will provide you with ample space to write thorough work experience bullet points.
You can always reference other relevant positions during your interview!
---
General Dentist Resume
Why this resume works
Your general dentist resume should be anything but "general." In addition to adding comprehensive work experience and specific skills, you need to make sure your resume is picture-perfect.

Check your resume for proper punctuation, active language, and consistent verb tenses.

Did you know that you can add additional sections to your resume? You can, and you should! Dentists especially need to add a "license" section to reassure hiring managers they're licensed to practice in their particular state.

On that note, be sure to stay on top of renewals. Check your state's guidelines to avoid penalties for not having the correct licensure.
---
Recent Graduate Dentist Resume
Why this resume works
It's hard to land your first dentist job when you've just graduated, but you'll significantly increase your chances if your recent graduate dentist resume is presented professionally.

Making your resume aesthetically pleasing isn't easy, but using a resume template can help you add pretty (and functional) stylistic elements.

Pay close attention to the specific skills mentioned in the job description so you can include them in your resume's skills section.

If your skills barely match the job description, keep looking for a job that better fits your competency areas; however, don't feel pressure to have every technical skill they require. Your fellow dentists will be happy to help you learn complex dental procedures.
---
New Dentist Resume
Why this resume works
Your new dentist resume will benefit greatly when you include a resume objective, also called a career objective.

An objective can highlight your personality traits, demonstrate your willingness to grow, and explain your desires and goals in that particular position.
If you use an objective, tailor it for each job application by including the company's name, the role you're seeking, and your relevant skills.

As a new dentist, it isn't easy to know what work experience to include, but there are plenty of things you can add.

Consider adding any research positions, your clinical rotations,
---
Senior Dentist Resume
Why this resume works
A senior dentist resume should always include a license proving you're qualified and have relevant past experience.

Ensure to add metrics of how many patients you served on a weekly/monthly basis and your surgery success rates. Adding information on how you trained junior dentists and helped gain profits for a dental clinic are also great extras to highlight!
---
Pediatric Dentist Resume
Why this resume works
Your pediatric dentist resume should have relevant experience and a license that allows you to deal with patients in children's age brackets.

Normal dentist experience works great too! Highlight any specific tasks you've handled that helped children. Any pediatric dental clinic will look out for dentists interested and passionate about helping children from the beginning.
---
Associate Dentist Resume
Why this resume works
Resume formatting may not feel that important, but it plays a big part in deciding whether or not you'll get an interview.

Structuring your associate dentist resume in reverse-chronological order will keep your most relevant experience at the top, helping to convince the hiring manager you have the right qualifications.
Start with your last associate position and place clinical rotations and/or other entry-level experience last.

Similarly, spend more energy describing your duties and accomplishments in your associate dentist work experience rather than your clinical rotations. Your most recent work will have progressed significantly since your days of supervised learning and practice.
Related resume guides
---
Create a Tailored Dentist Resume Based on the Job Description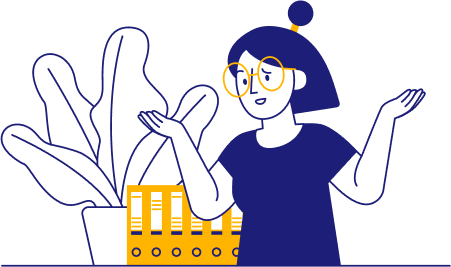 As a dentist, you need to plan for every patient's unique circumstances. Some may need help with periodontal issues, while others struggle with an overbite. Plus, you have to understand your patients' lifestyle factors.
Like every dental issue requires a tailored approach to patient needs, your resume will require a similar touch. The best place to start will be reviewing the job description. That way, whether the office focuses on cosmetic procedures or traditional cleanings, you can list the right skills for the job.
Need some ideas?
15 popular dentist skills
Patient relations
Root canals
Tooth cleanings
Fillings
Extractions
Crowns
Restorative dentistry
Dentrix
Eaglesoft
X-rays
Lab safety
Sedation medication
Sterilization
File management
3Shape TRIOS

Your dentist work experience bullet points
When patients choose a dentist, they'll want to know they'll get the desired results from visiting your office. That's why dental hiring managers put extra time and consideration into the specific work achievements you list on your resume.
A great way to stand out is going above just listing job duties like routine examinations and root canals. Instead, aim for actionable one-sentence descriptions using metrics like how you boosted patient satisfaction rates or provided guidelines that helped reduce receding gums by 45 percent.
Here are some great metrics you can add to make your dental resume stand out.
Success rate: When you prescribe a treatment or procedure, is it successful? Any time you can share positive results, it'll make you stand out as a dentist.
Patient retention: Patients continuously coming back to the same dental office is a great sign that you and your team were doing something right to create an excellent experience.
Accuracy: Great dentists can manage data and identify oral health problems accurately before they become a major issue.
Safety scores: Dental offices must operate precisely, so any impact you can make on sanitization and procedural safety scores will stand out.
See what we mean?
Educated 332 parents and guardians on pediatric oral health using charts and infographics, which led to a 42% increase in preventative care appointments.
Consistently maintained a 94% on-time schedule rate for daytime visits using the Open Dental platform for appointment management.
Digitized, updated, and reorganized files, reducing paper waste by 74% and improving lab efficiency by 11%.
Implemented new scanning technology to increase patient engagement, increasing patient retention by 30%.
9 active verbs to start your dentist work experience bullet points
Treated
Applied
Corrected
Implemented
Optimized
Performed
Prescribed
Examined
Recommended
3 Ways to Bolster Your Dentist Resume When You Lack Experience
Reference educational achievements

You've completed rigorous education to obtain your DDS or DMD, so any achievements you had along the way can be included on your resume to show you have the necessary skills. For instance, you could write about passing an embryology exam involving identifying oral tissues accurately to get a 98 percent overall grade.

Use a resume objective

A good resume objective is a great way for inexperienced dentists to immediately present some top skills and career goals. For example, you could write a couple of sentences about how you're a passionate dental professional and are eager to apply your patient-first mindset to create a great experience when performing restorative procedures.

Include internships or residencies

Internships or residencies you've completed are also valuable experiences that will help you show your skills at the early stages of your career. For example, you could talk about assisting in root canals or applying lab safety procedures to maintain operational compliance.
3 Tips to Shine Up Your Dentist Resume When You Have Experience
Consider adding a resume summary

When you have ten or more years of dentistry experience, a summary statement can help you emphasize key achievements and skills that make you stand out. For instance, you could write a few sentences about how you've placed over 500 implants and bridges in your 12-year career with a 99% success rate.

Keep it on a single page

Hiring managers in busy dental offices need to review resumes quickly to narrow down which candidates they choose to call for an interview. So, keep it on a single page and narrow in on the needs of each dental office, like teeth whitenings and veneers for a dental office that focuses on cosmetic procedures.

Remove any irrelevant jobs

You've grown a lot as a dentist since you started your career at initial internships or residencies. If you have lots of experience, you can remove those early-stage jobs to emphasize your most relevant skills in restorative procedures and cleanings.
Do I have to write a custom resume for each job I apply to?
You should customize your resume to the needs of each job you apply to. It'll help you stand out when one office focuses on periodontics and another specializes in endodontics. That way, you can present relevant abilities for each one that catches a hiring manager's attention. 
How many jobs should dentists list on a resume? 
Aim to keep your dental resume to three or four jobs. To stand out, choose positions that are the most recent and relevant to list on your resume. For instance, if you're applying to a pediatric dental office, previous experiences and achievements helping children with preventative dental care would be great to emphasize throughout. 
What are action words, and how should I use them on my resume? 
Action words like "monitored" and "treated" are a way to write in an active voice and make your dental experiences sound more engaging. It makes a big difference when you can say you "treated over 100 patients with early-stage gingivitis, resulting in a 90% average reduction in symptoms" compared to saying you "know how to treat gingivitis."  
How to Write a Dentist Resume
Let's recap so we can get you on your way!
Start with a summary or career objective of your dental career

Accomplished and seasoned dentists, you can take advantage of a summary statement by highlighting your greatest career accomplishments, like pediatric care where your work impacted the oral hygiene in children, families, and schools. If you're just starting your dentistry career, your objective can assure employers you're skilled and ready to meet the specific challenges of the clinic, like improving the quality of life for the underprivileged. Alternatively, skip this section if you're in a hurry.

Talk about your dental career in order

Recount your experience in reverse-chronological order in your dentist resume. For example, the top third of your resume might contain your senior dentist role where you not only served patients daily in minor oral surgeries, extractions, and exams but mentored other dentists, coordinated international trips to initiate dentistry programs, led presentations at conferences and community programs. Clinical rotations and associate dentistry roles are better saved for the bottom two-thirds of your resume.

Use numbers when describing your dentist experience

Quantify your impact in dentistry for a winning resume. Was patient education your passion? If so, did you see a decrease in cavities or gingivitis in your pediatric population? Or, maybe you worked to implement new technologies that increased the accuracy of diagnosing oral disease. By how much did this technology increase the accuracy of diagnosis, and how did this affect your treatment and education plans for the patient?

Choose your dentist skills wisely

No dental position is the same. Strategically pick skills to include on your dental resume by first thinking about the skills you possess and then matching those skills to what you see in a business' job description. One clinic may focus on disease prevention for underserved geriatric populations while another primarily cares for families. So, skills in sedation, preventative dental education, and extractions might be appropriate for a clinic focused on disease prevention.

List your dental education

Include your dental accreditation and education, so employers can quickly assess your qualifications. Whether you earned a DDS (Doctor of Dental Surgery) or a DMD (Doctor of Medicine in Dentistry), this degree with the year earned and the institution should come first in your education section. Undergraduate work can follow. If you just finished dental school, consider adding awards and recognition, such as the inaugural Dr. Jeanne Craig Sinkford Student Leadership Award.

Add your dental license to practice

List your dental licenses in a small section beneath your education and skills. Include your state dental license as well as any other required certifications and licenses, such as a CPR certification or DEA license.