You provide a wide range of dental care services to patients, from routine examinations to emergency surgery and procedures. You also create the treatment plans patients need to achieve and maintain dental health and educate them on its importance.
Your job requires high levels of education, intensive training, and a meticulously developed chairside manner. However, with such a heavy focus on interpersonal and communication skills, it can be a difficult career to express effectively in a resume template. 
That's what we're here for! With the help of our associate dentist resume examples, you'll be able to overcome these hurdles and showcase everything from your technical prowess to your commitment to patient care.
---
Associate Dentist Resume
---
Modern Associate Dentist Resume
---
Professional Associate Dentist Resume
Related resume examples
---
What Matters Most: Your Dentistry Skills & Relevant Experience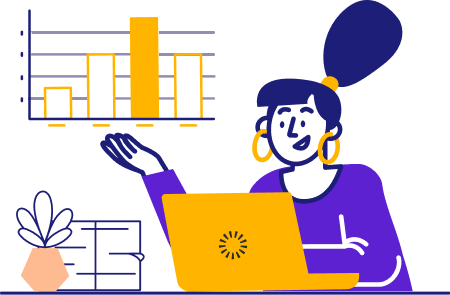 With a skill set as diverse as yours, you may feel unsure about what belongs in your resume and what doesn't. Fortunately, in a job that's as technical as yours, it's actually quite simple.
To craft a standout resume, just zone in on your dentistry skills. Include the specializations, procedures, equipment, and technologies you're proficient in.
While it can be tempting to talk about your chairside manner and patient interactions here, these skills—while vital—are much better showcased than listed. You'll let them shine once you're at the interview.
Another effective strategy is to adjust the content and order of your list based on the required skills for each job you apply to. For example, if there's a focus on pediatrics, make sure you add pediatric dentistry at the top of your skills list rather than the bottom.
9 most popular associate dentist skills
Restorative Dentistry 
Oral Surgery
Pediatric Dentistry
Periodontics
Sirona
Endodontics
Dexis
Prosthodontics
Dentrix
Sample associate dentist work experience bullet points
Your next step is to supplement information about your core duties with additional projects and work you've undertaken to impact your workplace and its patients.
This includes improving systems and processes in the practice, working to increase patient satisfaction, retention, acquisition rates, and more.
To present these bullet points in an eye-catching way, phrase them as achievements and outcomes and support them with figures and metrics.
Don't forget to circle back to your skills and show how your intimate knowledge of dentistry makes you the best candidate for the job. Include examples of material you worked with or tending to patients with special needs.
Here are a few examples:
Implemented a new dental recall system resulting in a 27% increase in regular patient visits and improved continuity of care
Successfully managed complex dental cases, including full mouth restorations, resulting in a 92% success rate and improved patient oral health
Implemented a comprehensive patient education program, resulting in a 38% decrease in dental treatment cancellations and increased treatment plan acceptance
Achieved a patient satisfaction rate of 95% through attentive chairside manner, effective communication, and delivering high-quality dental care
Top 5 Tips for Your Associate Dentist Resume
Focus on patient care

Your chairside manner is of utmost importance, but it's also one of the most difficult elements to demonstrate on a resume. Focusing on numbers here can help. Your patient satisfaction rate is a validation of your claims, so make sure to include it when you mention your commitment to high-quality care.

Showcase constant progress

Specialist areas of dentistry require extra training and certifications, and these are typically earned over time while practicing. Make sure to mention the latest specialization you've earned and the next one you're working toward to show your commitment to ongoing study.

Quantify your impact

To help recruiters get a concrete idea of your previous experience, make sure to provide information on the number of patients you see per week, what procedures you perform, and any specific tasks you take charge of.

Highlight community involvement

If you have any experience with volunteer work, charity work, or dental outreach programs, make sure to add these to your resume. They demonstrate passion for your work and care for patients and their dental health.

Showcase your technical skills

As well as listing all of the procedures and equipment you're proficient in, make sure to emphasize areas you're particularly talented or knowledgeable about. This could be a procedure you complete with higher success rates than average or difficult diagnoses you excel in.
Should I tailor my resume to each job?
It's best if you do. In any case, you should always read the job description carefully and consider if there's anything you could change to make your resume more relevant to the position in question. 
Should I include non-dental work experience?
It's much better to focus on your dental positions on your resume. You can also include achievements from your time in college or dental projects and events you participate in outside of work. 
Should I include references in my resume?
It's important to get your references in order when you begin applying for jobs because you will need them at some point. However, they don't need to be on your resume since they won't be used during the initial stages of the application process.