How's that smile looking these days? Thanks to your excellent knowledge of oral health and tooth decay prevention, probably pretty great! Dental exams, crowns, fillings, implants, X-ray analyses—it's all in a day's work for a dental professional like you.
But how do you convey the scope of your abilities in a cover letter to complement that squeaky-clean dentist resume of yours? Which components are essential for a compelling cover letter?
Don't worry about this one. We've spent years helping dentists like you, and our three dentist cover letter examples are bound to give you a great starting point. And don't forget to read our handy tips for a polished final piece!
---
Dentist Cover Letter Example
USE THIS TEMPLATE
Why this cover letter works
Giving a broad picture of your past and most recent achievements in dental procedures and patient satisfaction is a great way to put your dentist cover letter in a position to be recognized.

However, you'll have to give finer details of what you personally achieved to get the attention of a potential employer. Showcase your numbers in tooth extractions, canal treatment, and patient satisfaction with the outcomes.
---
General Dentist Cover Letter Example
USE THIS TEMPLATE
Why this cover letter works
There are several ways to embellish your general dentist cover letter and make it irresistible to recruiters. But there's one approach that will get you noticed ahead of everyone else.

Throwing in an anecdote of how you finally helped a patient who had been to several dental clinics to no avail would highlight your unmatched attention to detail to ensure thorough diagnosis and treatment.
---
Associate Dentist Cover Letter Example
USE THIS TEMPLATE
Why this cover letter works
The story of little Max walking into the dental clinic with a downcast gaze and after a few sessions talking about his passion for being a dentist sets this associate dentist cover letter off to a great start.

However, the inspiring story needs support with measurable achievements such as boosting numbers for repeat clients, favorable treatment outcomes, and ensuring shorter patient recovery times.
Related cover letter examples
---
How to Write a Shining Dentist Cover Letter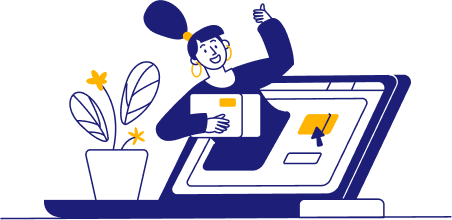 So, down to business. You don't want to write a cover letter that just says "I want to work as a dentist." You want to write one that says "I want to bring my skills as a dentist to your practice!" In other words, tailor your cover letter to the job description.
That means combing for keywords like "corrective surgeries" or "pediatric dentistry" and keeping an eye on the writing tone in the job ad. Visit their website, too, and look for any additional mission statements or clues about the company culture to reflect in your cover letter.

Writing a stunning greeting and intro
You know how people stress the importance of a confident handshake and smile for a great first impression? The greeting and intro serve a similar purpose in your cover letter.
Your greeting should address someone by name, not by "Sir or Madam," even if that takes a bit of research on your part! Refer to the job description and company webpages you pulled up and look for whoever handles hiring and recruiting at this particular dental practice.
The opening paragraph should state that you want to work for this company, and then connect with their values to hint that they want the same thing! Provide a few personal traits and qualifications that show why you're a good fit—and simultaneously hook the reader's attention.
Just don't write an opener that's informal, disinterested, and downright boring, like this one:
Ouch!
Heyy,
I'm a dentist and I'd be good at your company. Here's some more about stuff I do.
Write a greeting like this one, which displays interest in and respect for the company, and leaves the hiring manager (addressed by name) wanting to know more about those skills!
Now that's much better!
Dear Ms. Hernandez,
I am writing to express my sincere interest in the general dentist position at Bright Smile Dental. With a proven track record of providing exceptional dental care and patient service across two dental facilities, I am excited to bring my skills and passion for dentistry to your esteemed practice.

Writing your body paragraphs
So about the rest of your cover letter. It's time to start thinking of success stories! If you've already written your dentist resume, you can use your work experience section for inspiration. If not, think of accomplishments that stand out in memory.
When did you get a thoughtful letter from a parent thanking you for your incredible bedside manner during a pediatric cavity filling? Did your understanding of oral surgery help you fit crowns so quickly that you boosted overall appointment completion rates?
Just make sure you provide metrics for your stories of happy patients and staff members. Recruiters want to see something solid to back up your claims. Think of ratings, percentages, labor hours, or wait times that reinforce your prowess.
And don't forget to tailor this stuff to each job description, too. Each paragraph's main point should answer part of the job ad's call. Switch things around as needed!
Now that's a polished body paragraph:
At my previous employment with BrightSmile Dental Clinic, I was proud to achieve a 92% patient satisfaction rate, underscoring my commitment to not only treating but also educating and comforting my patients. During my tenure at Your Oral Expert, I increased the efficiency of our dental prophylaxis procedures by 19% by introducing innovative techniques and tools, ensuring that patients received the best possible care in a timely manner.

Closing your cover letter and signing off
Just as you'd leave no patient's crown unsealed, you don't want to leave your cover letter feeling incomplete! The closing paragraph is your opportunity to sum everything up one last time, reinforcing your qualifications and fit for the job.
In the midst of connecting once again with the company's values and sprinkling in some of your aligning traits, make sure you include a call to action. Invite the recipient of your letter to reach out for more information about you!
And don't forget to thank the reader for their time. You can either do this in the closing paragraph, or you can use the thank-you as your signoff. Either way, make sure your signoff is professional and formal, and use your real name.
Don't make a mess like this, with no call to action and an inappropriately casual tone:
Oof . . .
Hey so as you can see I've got lots of qualifications. I'd like to work for you it'd be great.
Bye,
Scooter
Try a closer like this one that addresses the company, reinforces alignment with company values, and invites further discussion.
This closer's a winner!
I am confident that my experience, metrics-driven approach, and dedication to patient care will be a valuable addition to Brookside Dental. I look forward to the opportunity to further discuss how I can contribute to your team and continue the tradition of excellence at Brookside Dental. Thank you for the considering my application.
Sincerely,
Amara Obi
What writing tone should I use?
It's back to the job description again for this one! . . . And the dental office's website, too. Get a feel for the company culture and match things like formality and energy level alongside tossing in some matching keywords.
Do I mention my enclosures?
Oh, yeah! Alongside your dentist resume, cover letter, and original application form, you may want to include some sweet stuff like professional recommendation letters or certificates. Just write "Enclosures:" at the end of your cover letter, followed by what you're including.
How do I find who I'm writing to?
If you can't find your recipient's name in the job description or on the company website like we suggested earlier, try looking for professional social media accounts! Facebook pages might tag the person you're looking for, and LinkedIn is always an excellent choice for research.