From scheduling appointments and preparing dental tools to assisting mid-procedure and providing patient education afterward, you're there to help make sure each day in the office goes smoothly! You think on your feet, assisting however the dentist needs, supporting patients' needs, and answering questions.
But how can you convey your excellence and adaptability through your cover letter? Will it complement your dental assistant resume? What dental-related or interpersonal skills should you mention, and what kind of context should you give them?
Not to worry! We've helped people in dentistry with cover letters for years, and we can help you too. Just check out our three dental assistant cover letter examples!
---
Dental Assistant Cover Letter Example
USE THIS TEMPLATE
Why this cover letter works
Show how you've contributed to patient care and dental procedures in your dental assistant cover letter.

To do this, you can describe times when you assisted dentists effectively using your acquired skills. Or, you can discuss how you improved patient satisfaction through communication or excellent chair-side manner.
This not only displays your technical competence but also your commitment to patient service.
---
Experienced Dental Assistant Cover Letter Example
USE THIS TEMPLATE
Why this cover letter works
Your experienced dental assistant cover letter should highlight the depth of your knowledge and acquired skills.

Discuss complex dental procedures you've assisted with or patient care initiatives you've contributed to. Be specific and as detailed as the space allows.

Fully showcase your breadth of knowledge and your ability to handle a wide array of tasks. No need to steer clear of jargon when it could relay your familiarity with complex subjects.
---
Inexperienced Dental Assistant Cover Letter Example
USE THIS TEMPLATE
Why this cover letter works
You likely won't have work experience to fill out your inexperienced dental assistant cover letter, but you can talk up your educational background and skills instead.
Highlight any practical experiences or knowledge of dental procedures you have, including seminars, training, and certifications.

And you can demonstrate your ability to learn quickly and work effectively in a clinical environment.
Related cover letter examples
---
How to Write A Gleaming Dental Assistant Cover Letter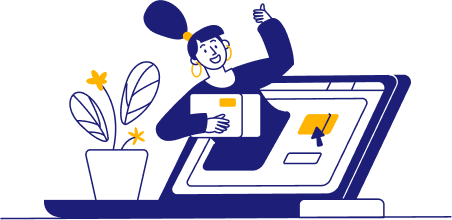 You'll want to tailor each draft of your cover letter to the specific company you're interested in, just like you'd provide personalized care for each dental patient. Show your enthusiasm for the job by reflecting on the values laid out in the job ad.
Look for any specializations in the job description that you can align yourself with based on your experiences, like X-rays or post-surgical assistance. If you relate closely to certain aspects of the job, let it shine!

Writing the introduction and greeting
As you know, each patient wants a great smile for an excellent first impression—your cover letter's greeting and introduction are your first impression when you send in your application materials!
Make sure your greeting addresses someone by name, and do the necessary research to find out who that is. Who's the recruiter or company hiring manager?
Connect with the company as well by looking up their values and any dentistry niches they specialize in. Does the facility emphasize oral surgery, routine fillings and care, or cosmetic procedures? Use details like these to connect!
And make sure you specifically state how these traits make you a great fit for the job before ending with a strong hook that makes readers want to know more.
Make sure your opener isn't informal, vague, and disorganized like this one:
Ouch!
Hi, I'm really good at X-rays so I think I'd be a good person to hire. I can help dentists with all kinds of stuff like tools and procedures.
This next opener packs way more of a punch by addressing the person and company by name, acknowledging the facility's values, and presenting personal traits that align with those values:
Ahhh . . . that's better
Dear Mr. Silva:
I have long respected Midtown Dental Associates' dedication to delivering top-notch dental care services with a personalized touch. As an individual deeply committed to contributing to quality patient care, I am eager to support your respected clinic's mission as a dental assistant.

Writing effective, memorable body paragraphs
A dental assistant like you must have plenty of success stories to share! Try to think of your most universally applicable and impressive experiences within your field, but tailor the details of your letter around each individual job ad to show your dedication, too.
Have on hand a selection of your greatest stories of patient satisfaction, outreach efforts, and in-clinic efficiency to choose from. Make sure each one has a metric for greater impact, like a rating, percentage, or quantifiable improvement in patient wait times.
Keep each paragraph to one main point so your cover letter looks as organized as your freshly-sterilized tool tray. And if you have any impressive extra credentials like Radiation Health and Safety (RHS), work those in as well.
Now here's a nice body paragraph:
During my tenure as a dental assistant at Heartland Dental, I consistently worked with a team of dentists and hygienists to ensure smooth patient flow. I was entrusted with executing radiographic imaging, which I did with a 98% accuracy rate. My meticulous sterilization and infection prevention practices fully complied with the CDC's dental health care settings guidelines, ensuring a safe environment for patients and staff.

Closing your cover letter memorably and signing it off
It's finally time to summarize how your qualifications make you a skilled dental assistant, how your skills make you unique, and how your values align with those of the company. Keep it brief, but rich with info like credentials and qualifying abilities.
It looks good to thank the reader for their time, too, which you can do either within your closing paragraph or as a part of your signature. Either way, don't forget to pair it with a call to action that invites further contact!
Make sure you close off your letter nicely: It helps to go the extra mile with the little details when you're applying for a versatile and detail-focused job like a dental assistant role. Use professional wording and your real, full name.
Don't be informal or vague, making your closer look like a filler paragraph:
Oh, man!
As you can see, I've got a lot of skills that would be good in your dental assistant job. I'd do great at work and can start any time.
-Liz
Here's a much better example of how to demonstrate enthusiasm about what you have to offer alongside providing a call to action and showing some personality:
We have a winner!
I am excited about the prospect of contributing my skill set to the DentalWorks team and would love to discuss further how I can add value to your esteemed organization. I look forward to an opportunity to meet with you soon.
Sincerely,
Ivan Petrov
How long should my cover letter be?
You should be able to hit all the high points of your dental assistant cover letter in one page or less! Recruiters don't have much spare time, so refine your points until they can pack a punch quickly.
What kind of tone do I write in?
Look through the job description again, as well as at the company website. Compare the work environment and company culture of the dentist's office where you're applying to others and note what sets it apart. Reflect the same type of writing tone to show that you're a good fit!
Do I list my other certificates?
You definitely should! Just add a little section in your cover letter that says "Enclosures:" and list what you have, whether it's a Dental Assistant (RDA) or a Certified Nurse Assistant (CNA).