Your role as a pilot is all about taking to the skies and ensuring the safe and efficient operation of aircraft. You're responsible for the lives of your passengers and the success of each flight.
Your daily tasks are nothing short of remarkable, including pre-flight checks, navigation, communication with air traffic control, and handling unforeseen challenges with composure and expertise.
Writing a cover letter to accompany your pilot resume, however, is a totally different kind of challenge, but it's necessary if you want to level up your career.
We're here to assist you in crafting cover letters that soar above the competition. Explore our pilot cover letter examples and valuable tips to make this process a breeze.
---
Pilot Cover Letter Example
USE THIS TEMPLATE
Why this cover letter works
How about flaunting your pilot cover letter career progression in reverse chronological order? Think of it as an invitation for the recruiter to trace your growth and resilience amidst the aviation industry's changing tides.

Instead of arranging your professional experiences haphazardly, begin with the most recent one, moving backward in time. An example would be a chief pilot role, followed by senior and junior first officer roles. Whichever your narrative, break each experience into specific duties and quantified accomplishments.
---
Aviation Cover Letter Example
USE THIS TEMPLATE
Why this cover letter works
When crafting an aviation cover letter tailored to an airline dispatcher role, consider Lea's strategy of weaving in the knowledge of the hiring airline.

There are multiple approaches to company knowledge. You could applaud a recent achievement (cue, Boeing 787 Dreamliner Cabin Design), drop a mention of an impressive customer rating on an industry-pertinent review site like Tripadvisor, or align your aspirations with the company's mission.
---
Airline Pilot Cover Letter Example
USE THIS TEMPLATE
Why this cover letter works
You can have your airline pilot cover letter ascend to stratospheric heights (pun purely intended) by underlining your proficiency with cutting-edge industry tools and software.

See how Malik takes us through his application of Garmin G1000, ForeFlight, X-plane, and Prepar3D for flight planning, navigation, and flight simulations. Use such narratives to showcase your adaptability and ability to stay on top of the evolving aviation technological landscape.
Related cover letter examples
---
How to Write the Perfect Pilot Cover Letter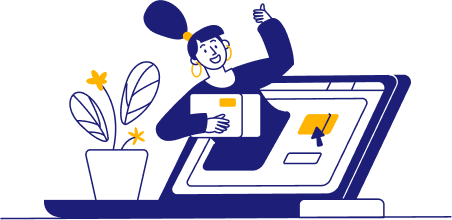 Your experience as a pilot has honed your attention to detail, a critical skill that will also come in handy when crafting a standout cover letter. To make a compelling case for your suitability, you need to convey your abilities to potential employers. But how do you achieve this in a concise letter?
The key is to skillfully incorporate elements of the job description into your cover letter. For example, if the role emphasizes strong communication skills, demonstrate your ability to liaise effectively with crew members and air traffic control. Tailoring your cover letter in this way demonstrates that you're not just any pilot; you're the ideal candidate who's ready to take the company to new heights.

Starting off right with a solid intro
To kick off your pilot cover letter effectively, always strive for a personalized greeting that addresses the recipient by name. You can do this by researching the company on platforms like LinkedIn, visiting its website, or even making a quick phone call. If you've exhausted all other options, a "Dear Hiring Manager" should still do the trick.
After the greeting, focus on creating an engaging opening paragraph that instantly captures the reader's attention. Highlight what makes you the ideal fit for the role, whether it's your unwavering commitment to flight safety, your extensive experience in handling various aircraft, or your exceptional problem-solving skills that ensure smooth flights.
The same applies if you're a dispatcher—focus on your ability to work with others and ensure happy outcomes for every flight.
To show you what not to do, here's a little example. It lacks enthusiasm, doesn't convey any unique qualifications, and doesn't engage the reader's interest. Make sure you do better!
No way…
I'm fresh out of pilot school and I need a new job. I hope you can hire me.
Instead, aim to emulate this next example. It's friendly, passionate, and gets right to the point—showcasing your piloting skills.
Much better!
As United Airlines seeks a proactive and skilled navigator for the skies, I'm excited to apply my notable aircraft operation understanding, expertise in aircraft performance calculation, altitude and airspeed management, and more. My ability to acclimate to varying conditions, competence in making high-stakes decisions, and deep-seated familiarity with the aviation industry renders me an excellent fit for the airline pilot role within your esteemed enterprise.

Crafting the perfect body paragraphs
The body paragraphs in a cover letter serve as the heart of your application, following up on the strong opening. Here, you should delve into your aviation career and highlight your proudest achievements.
For pilots, this could include successfully executing complex flight plans, maintaining an impeccable safety record, or demonstrating exceptional leadership in challenging situations. If you're working in dispatch or another aviation-related role, make sure to adjust your cover letter and resume to match its demands.
To add weight to your claims, back up these achievements with concrete metrics. Share data like the number of flight hours logged, on-time departure records, or the efficiency improvements you've brought to flight operations.
Compelling!
As a flight operations officer at Southern Airways Express, I enhanced radio communication efficiency by 19%. Aided by the Sigma-7 communication system, I resolved approximately 187 instances of potential miscommunication, fostering safer flights.

Wrapping things up the right way
The closing paragraph is your opportunity to highlight your enthusiasm and show that you've researched the company and its values.
For example, if you're seeking a role at an airline known for its commitment to safety, express your dedication to upholding and enhancing safety standards in your flying career.
You can also mention how you intend to contribute to the company's success, such as by leveraging your expertise in advanced aircraft technology to enhance operational efficiency.
Finally, express gratitude for the opportunity to apply and leave the cover letter with a professional sign-off, such as "Sincerely, [Your Name]."
Here's an example that doesn't follow this advice. It shows no passion, instead showing that they prioritize their vacation over getting the job.
Oops…
I'm looking forward to working with you. Keep in mind that I can't start sooner than next month because I'm going on vacation.
Instead, try to emulate this next example. Reiterating their job skills, this applicant showcases their reliability and the instant value they'll bring to the team.
Well done!
Carrying forward my unwavering focus on passenger safety and seamless flight experience, I'm ready to contribute as your airline dispatcher. Managing the logistical ins and outs of Leihökü Suites, I can channel my knowledge and skills to offer remarkable service on the ground and in the air. Looking forward to a deeper conversation on my qualifications for this role. Thank you.
How long should my cover letter be?
As a pilot, the ability to convey a message in a few words is pretty crucial, and the same applies to your cover letter. Don't go above a single page. This includes opening and closing paragraphs and then two or three body paragraphs.
How can I build a meaningful connection with the company?
Research the company thoroughly for specific details about its values, mission, or recent achievements. Incorporate this information into your cover letter to demonstrate your genuine interest and alignment with the company's goals.
What should I write in my pilot cover letter if I lack prior pilot experience?
Emphasize your relevant education, certifications, and transferable skills. For instance, if you're a certified pilot or hold relevant licenses, highlight them. Discuss any aviation-related coursework or training, and focus on transferable skills like problem-solving, adaptability, and teamwork gained from other work experiences. Don't forget to mention your in-flight hours, as most airlines have strict requirements for that.